Sony released new Bloodshot posters featuring Vin Diesel as the titular character where it's noted the flick has a PG-13 rating.
"You don't need a past to have a future," the movie poster teases. "Superheroes are getting an upgrade."
The bottom left corner of the movie poster happens to sport the PG-13 rating.
The international poster further offers: "Being a superhero is in his blood."
So we see they are promoting Bloodshot as a "superhero" flick and a PG-13 one in that.
Bloodshot has PG-13 rating given by the MPA because of "intense sequences of violence, some suggestive material and language."
Some fans aren't happy with the rating and wanted the film to be more mature like the comic books and rated-R.
"Okay, now I'm worried. I hope the tagline doesn't imply, what I think it implies. PG-13? Are you kidding me?!" tweeted a fan.
Check out the posters and the new international trailer below.
Bloodshot opens in theaters March 13, 2020 directed by Dave Wilson and also stars Eiza González, Sam Heughan, Toby Kebbell, and Guy Pearce. The comic book character was co-created by Kevin VanHook, Don Perlin, and Bob Layton for Valiant Comics.
Synopsis: Based on the bestselling comic book, Vin Diesel stars as Ray Garrison, a soldier recently killed in action and brought back to life as the superhero Bloodshot by the RST corporation. With an army of nanotechnology in his veins, he's an unstoppable force –stronger than ever and able to heal instantly. But in controlling his body, the company has sway over his mind and memories, too. Now, Ray doesn't know what's real and what's not – but he's on a mission to find out.
Vin Diesel Bloodshot posters: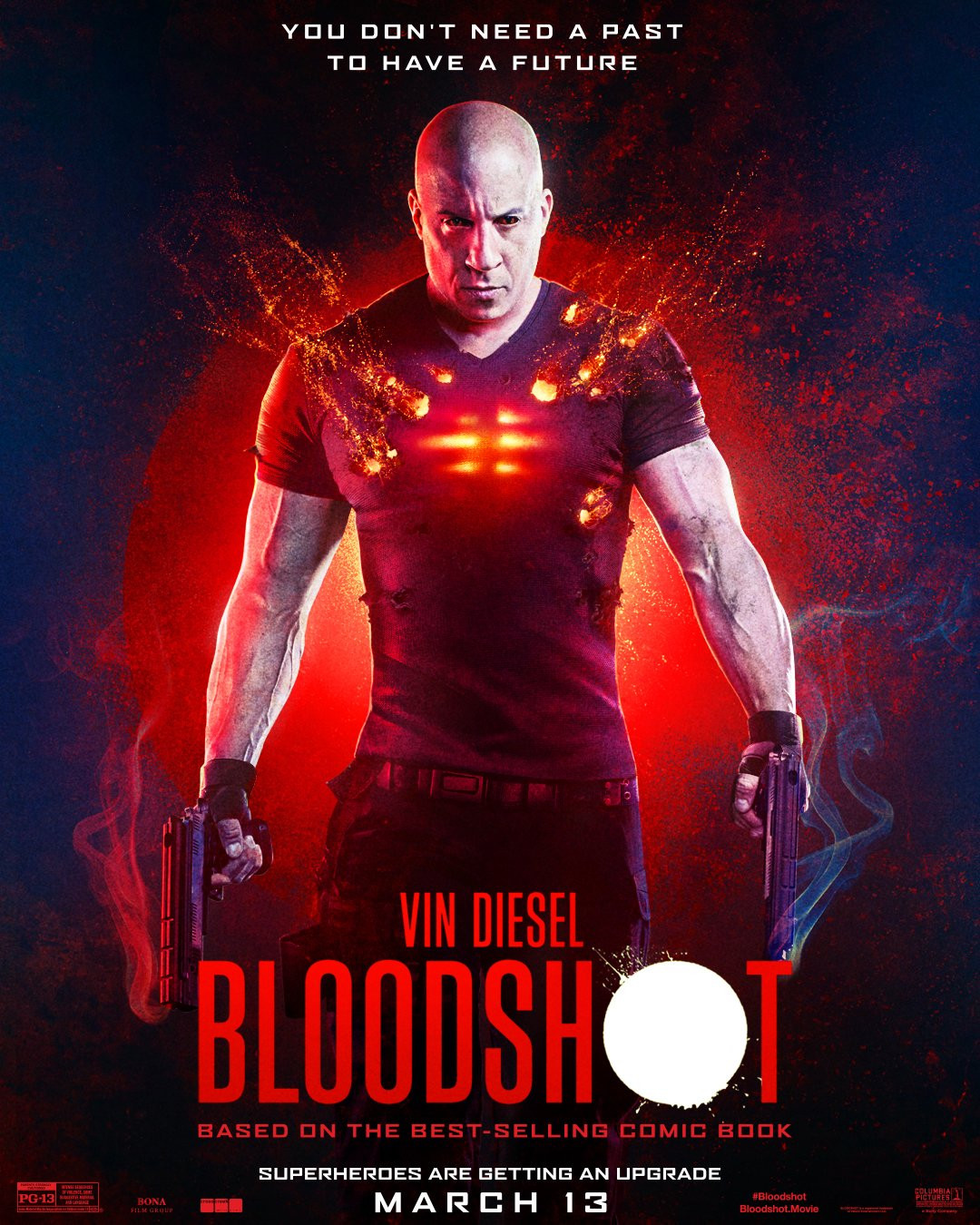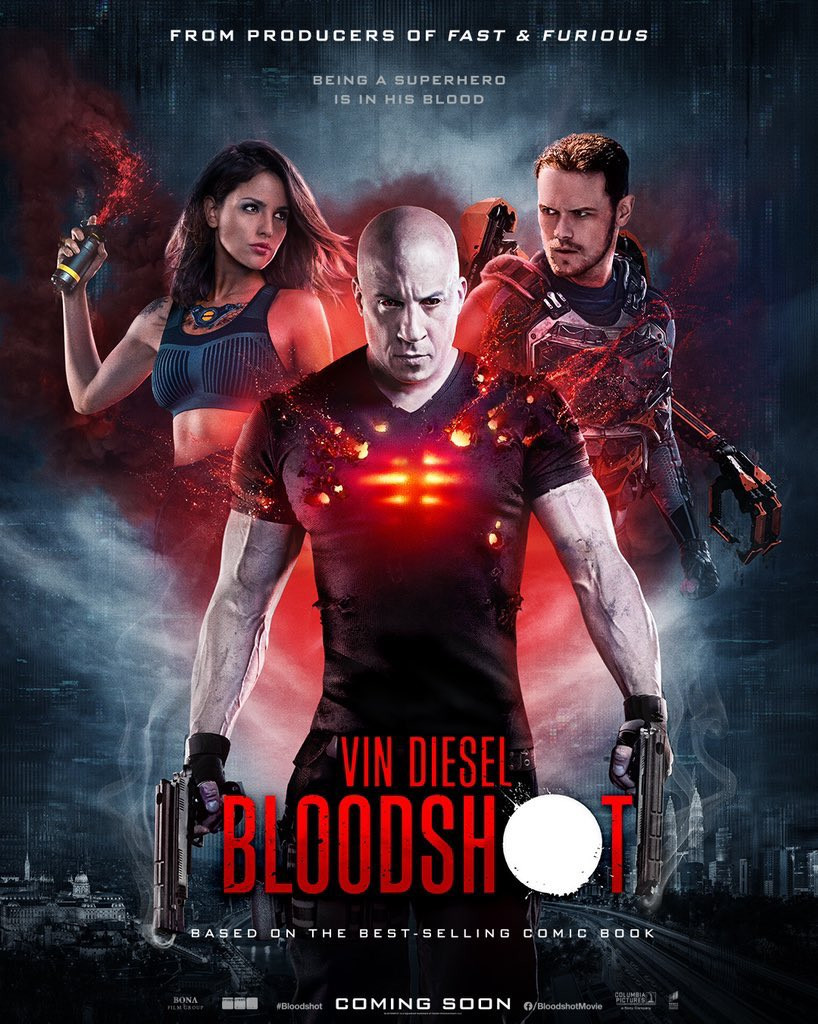 Bloodshot International trailer #2: