Ahead of the release of the Tom Hardy Venom movie this October, Sony and Hasbro debut new toys for both Venom and Carnage.
THR notes these designs are not based on the movie, but are based on the comic (and Sony hasn't revealed if Carnage is even in the movie yet).
The figures include:
Marvel Legends 6-inch scale, $19.99 each, build-a-figure, with more figures to be revealed
12-inch Titan Hero Series $9.99
Marvel Venom 2-pack, which will have both six-inch Venom and Carnage
Expect more from this month's Toy Fair!
Marvel Venom 2-pack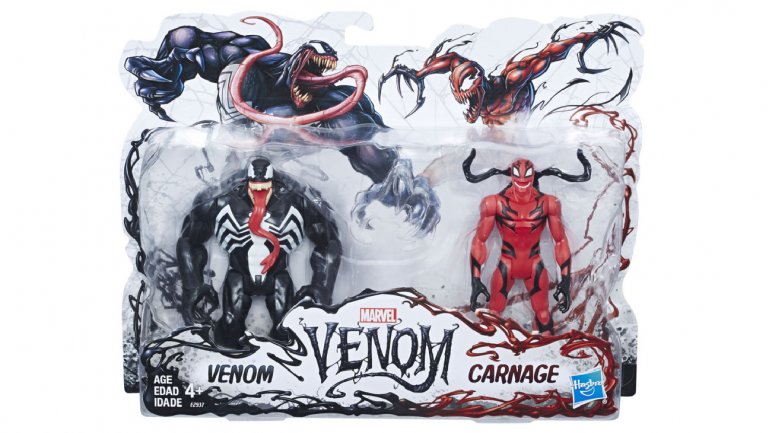 12-Inch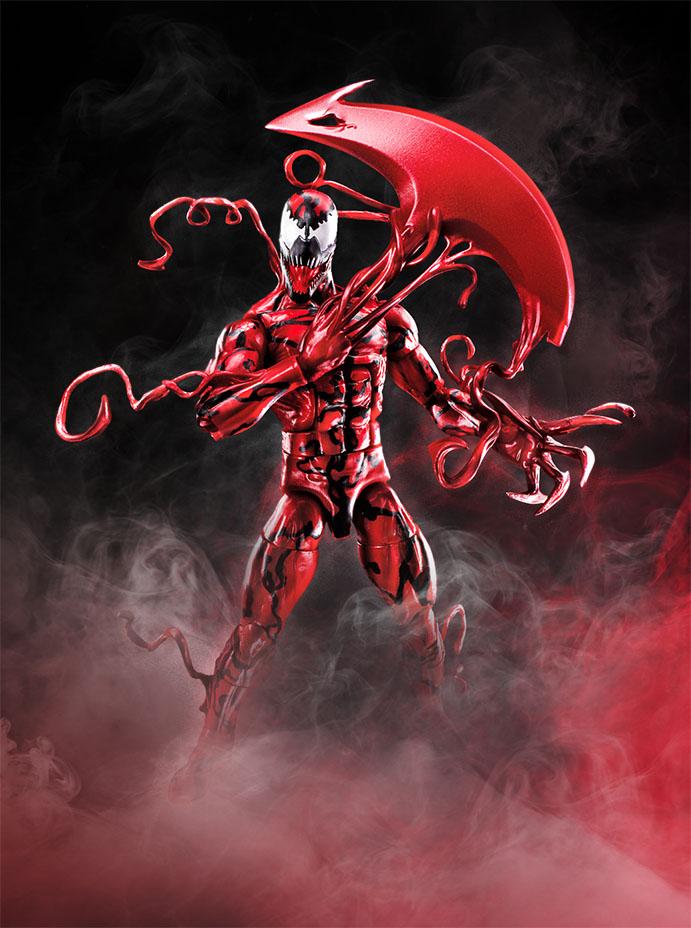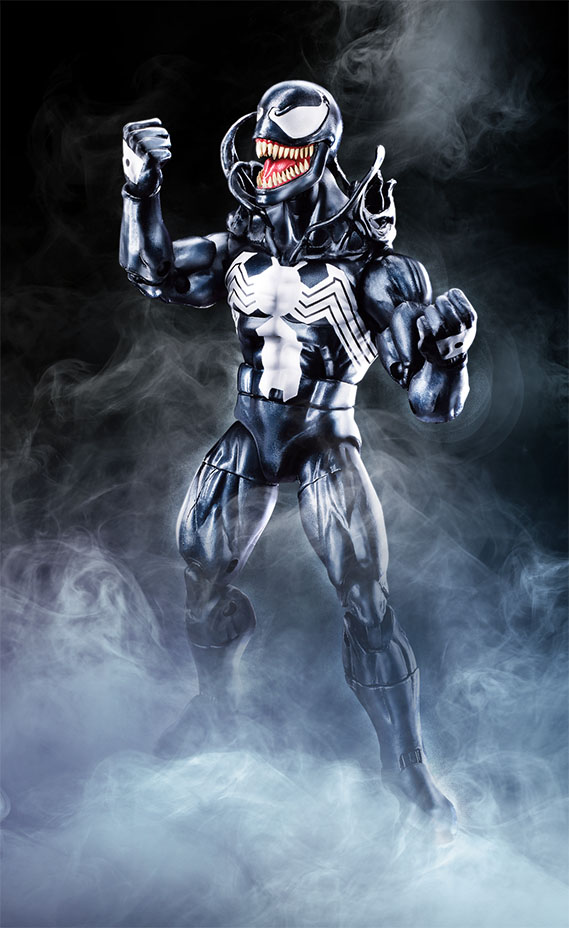 6-Inch