It's learned that Andy Serkis is adding a second Marvel villain to Venom 2 as it is reported the character Shriek will be added to the flick.
As noted, the inclusion of Shriek in Venom 2 makes sense as in the comics the character is the sonic-powered accomplice and romantic interest of serial killer Cletus Kasaday, aka Carnage, the monstrous archenemy and spawn of Venom.
It has already been confirmed that Woody Harrelson will be back to play Carnage.
Regarding Shriek in the comics, she debuted during the "Maximum Carnage" storyline, which is actually rumored for Venom 3, and the character is a mutant.
Wiki describes Shriek as:
Shriek is a dangerous and criminally insane villainess with the ability to manipulate sound. During the events of Maximum Carnage, she allied herself with Carnage and several other supervillains who went about New York on a killing spree.

Shriek debuted at the start of the Maximum Carnage crossover. During Carnage's violent escape from the Ravencroft mental institution, he came across Shriek, who was also incarcerated and wished to join him. He freed her, and the pair embarked on a killing spree.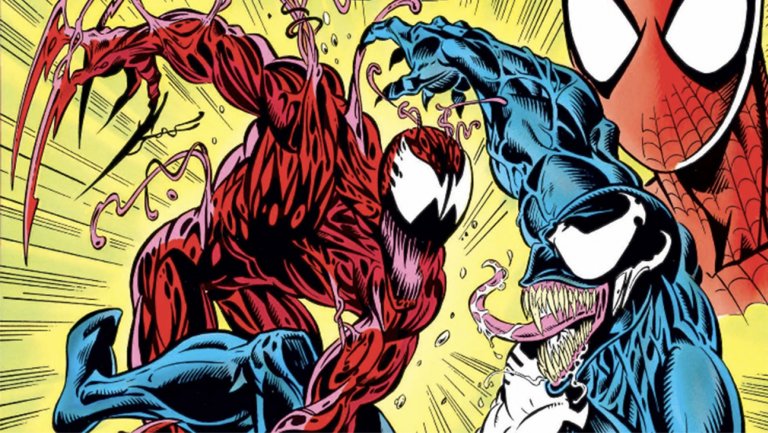 Venom 2 and Shriek leading to Maximum Carnage?
What is rather interesting about the inclusion of Shriek and the potential of adapting the Maximum Carnage storyline is that Tom Hardy recently teased Spiderman and then deleted the image from Instagram.
Likewise, the director of the first Venom movie said things are leading to a Tom Hardy Venom and Tom Holland Spider-Man connection.
It could be possible that Disney and Sony's new deal includes the Tom Holland Spider-Man in Venom 2.
The report also makes mention that Shriek has yet to be cast.
Update: Naomi Harris is in talks for the role.
Venom 2 has an October 2, 2020 release date.
(Source: Deadline)