Sony Pictures held an early screening for Venom 2 in London where the reactions have hit social media, and they are overwhelmingly positive.
Check out the reactions below which come from Twitter.
Sony also recently announced they bumped up the release date for Venom 2 by two weeks because they are confident in the market as the flick now gets released on Oct 1 in theaters.
The film is directed by Andy Serkis and stars Tom Hardy, Woody Harrelson, Naomi Harris, and Michelle Williams.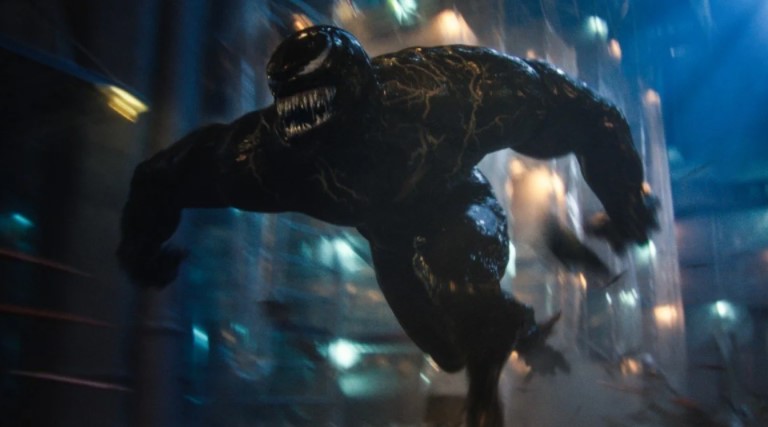 Venom 2 reactions:
#Venom #Fansfirst !!!!!!!!!!! Absolutely buzzing from this film it was so good and it was honestly so amazing being able to see it a month early !!! pic.twitter.com/kTU84Vza1G

— Molly Dunne (@MDunneJohnson) September 14, 2021
The biggest strength of #VenomLetThereBeCarnage is its franctic pacing and exhilirating action. Matching the kinetic energy Tom Hardy has with himself.
Woody Harrelson is relishing as Kletus/Carnage and is perfect for the role.

OH MY GOD STAY FOR THE CREDITS pic.twitter.com/7tGg02iykM

— Ren Geekness — @LFF (@RenGeekness) September 14, 2021
I was lucky enough to be among the first to (finally!) get to see #VenomLetThereBeCarnage I adored it. The first Venom is my favorite of the modern MCU films, and #Venom makes all the smart next steps, telling a very human and very beautiful story for Eddie Brock. pic.twitter.com/Iwv7uX7ALY

— Emotionally Invested Tony Khan Stan (@HowieBlingAEW) September 14, 2021
Just saw Venom let there be Carnage, you have to go see it! And I got to meet the totally lovely @andyserkis and saw Tom Hardy, thank you @SonyPictures and @cineworld #venom #VenomLetThereBeCarnage pic.twitter.com/XtsAaYfCg1

— paul holding (@coolbeansph) September 14, 2021
#Venom Let There Be Carnage is a frenzied mix of buddy movie, romance (Venom❤️Eddie), and horror. It wastes no time in getting down to business and not relent. Hardy is on fire and Harrelson IS Carnage.

⚠️DO NOT MISS THE CREDITS!@SonyPicturesUK #Venom2 pic.twitter.com/ZNmjB3wGpG

— Neil Vagg (@neilvagg) September 14, 2021
Complete and utter perfect chaos! Go see the movie on October 15th! #venom #fansfirst

— Sasha Carpet Scenes (@CarpetScenes) September 14, 2021
Well I can wholeheartedly say @VenomMovie was absolute CARNAGE. I loved it so much! Thank you @cineworld for having us! –♥️ #Carnage #venom pic.twitter.com/uSulFG2Wxs

— Ready Cosplayer One (@readycosplayer1) September 14, 2021
Guys go and see this movie and thank them afterwards because they did an amazing job —————- @AndySerkis

My lips are firmly sealed –♥️– #venom #Carnage https://t.co/188Zp96STA

— Ready Cosplayer One (@readycosplayer1) September 14, 2021
(via CBM)