It is being reported that Paramount has nabbed the rights to Valiant Comics' Harbinger from Sony who is currently developing the project as a feature film.
The info includes that Neal Moritz (Sonic the Hedgehog, Preacher, The Boys) is producing with Valiant's Dan Mintz, and director Justin Tipping, who co-wrote the screenplay with Joshua Beirne-Golden, from an original draft by Eric Heisserer (Arrival).
It's also been said that both Dylan O'Brien and Noah Centineo have been attached to Harbinger, but Deadline says now it will have a short development at Paramount before going into production.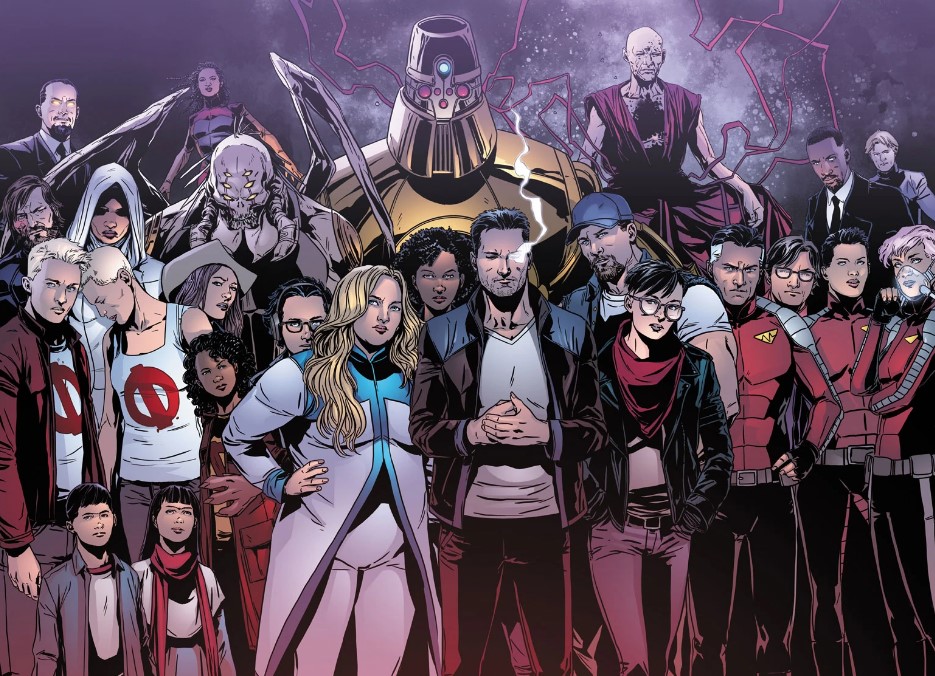 Harbinger coming to the big screen
With Harbinger at Paramount, it appears as if a Valiant Comics cinematic universe isn't being created as the Vin Diesel Bloodshot movie is at Sony, which gets released February 21. It's unknown why Sony gave up Harbinger, but apparently they blew an opportunity for another comic book shared universe, though they do have Spider-Man and are actively building that universe.
I was actually just thinking about Valiant Comics, as in the 90s' it rivaled both DC and Marvel when it had Jim Shooter involved. I figured with all the new streaming networks that are in development, the Valiant Comics properties would be picked up by someone like Netflix, Amazon or Apple to do battle against Disney's Marvel and WB's HBO Max/DC Universe.
Worth a mention is that some of the early Valiant Comics, such as Magnus Robot Fighter, Solar Man of the Atom, and Turok Dinosaur Hunter, are from Gold Key and were licensed to Valiant, so those wouldn't be a part of any of the Valiant Entertainment properties to hit the big screen. I have no idea who owns the characters now, but I think they are definitely worth looking into as potential for films or TV series. Magnus and Turok would make awesome movies, as would Solar.
Regarding Harbinger, Jim Shooter and David Lapham created the comic back in 1994, which was a take on the X-Men of sorts, as it followed a group of teens with superpowers who go up against a corporation led by Toyo Harada, the first Harbinger, an Omega Harbinger, that tried to exploit their talents.
Shadowman and X-O Manowar are also Valiant favorites of mine.