More bad news for Disney as it is learned that the Federal Transportation Security Administration has banned certain merchandise that is available exclusively at the Star Wars Galaxy's Edge theme park from being carried on to flights.
Responding to questions on Twitter, the TSA stated the Coca Cola exclusive thermal detonator-themed bottles – that look like grenades – for Star Wars Galaxy's Edge were against policy.
"Thanks for asking! Replica and inert explosives aren't allowed in either carry-on or checked bags," TSA responded to a question of the Coke bottles could be packed in a suitcase.
Another person questioned further if it was okay to put it in luggage with the regular cap and empty, but again, TSA said that would be against the rules.
"Even with a normal bottle cap, this item is still considered a replica and is not allowed in carry-on or checked bags. If our officers discover a replica item during screening and believe it's real, the item will be treated as such until advised otherwise by law enforcement," TSA responded.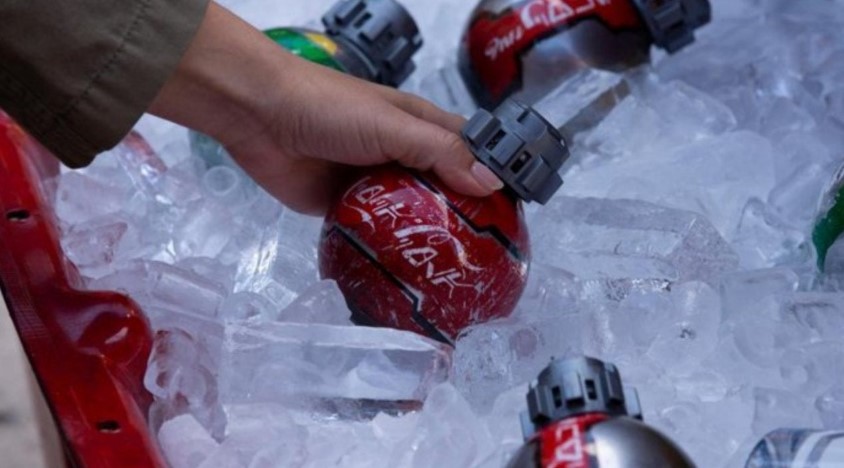 Star Wars: Galaxy's Edge Coke bottle are against TSA policy
The banning of Star Wars Galaxy's Edge merchandise on flights comes when it is also learned that attendance is down with rumors offering that Disney may rebrand the exhibit, as both Disney and people that have visited the park have confirmed it's basically dead.
The news is also another blow to Disney merchandise which has been on a steady decline following the release of Star Wars: The Last Jedi. We can probably assume that those visitors from outside the state of California who fly will no longer purchase the collectible Coke bottles, or at the least, they will have to send them back home through the mail.
Thanks for asking! Replica and inert explosives aren't allowed in either carry-on or checked bags.

— AskTSA (@AskTSA) August 13, 2019
Even with a normal bottle cap, this item is still considered a replica and is not allowed in carry-on or checked bags. If our officers discover a replica item during screening and believe it's real, the item will be treated as such until advised otherwise by law enforcement.

— AskTSA (@AskTSA) August 28, 2019