Netflix has released a trailer for Transformers: War for Cybertron "Earthrise," the second part of the series, which happens to tease both Galvatron and Unicron.
It's unknown exactly how they fit in the series, but regarding Galvatron, it could have due to with time travel as in the Transformers 1986 animated movie, Galvatron transforms Megatron into Galvatron, so maybe somehow Galvatron comes back in time to visit Megatron in this version of the Transformers timeline.
Another possibility is that in the Netflix animated War for Cybertron series, Galvatron is a new character.
"With the Allspark missing, and the Ark marooned in deep space, Optimus Prime and the surviving Autobots run a desperate race against time while they contend against an independent group of Transformers called the Mercenaries, as well as the wrath of a desperate Megatron," states the video description. "Transformers: War for Cybertron Trilogy – Earthrise, coming December 30, only on Netflix."
The description also adds: "While Megatron takes drastic measures to save the Decepticons, the Autobots fight to save all of Cybertron from both on the planet and aboard the Ark."
Rooster Teeth produces the original series for Netflix and Polygon Pictures serves as the animation studio. Transformers veteran FJ DeSanto (Transformers: Titans Return, Transformers: Power of the Primes) is the showrunner on the series with several contributing writers, including George Krstic (Megas XLR), Gavin Hignight (Transformers: Cyberverse), and Brandon Easton (Agent Carter, Transformers: Rescue Bots).
Transformers: War for Cybertron Trilogy – Earthrise trailer: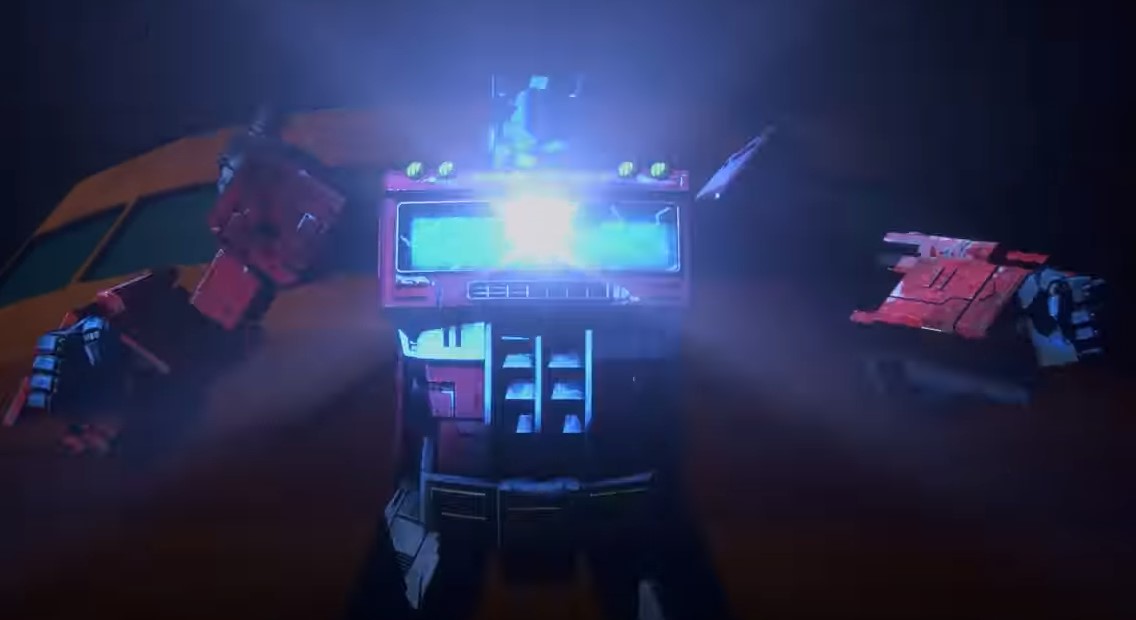 War for Cybertron an exciting new chapter in the Transformers Universe
"In this Transformers origin story, we will explore the expansive universe of Cybertron in a way that audiences have never seen before – to the delight of both existing fans and those coming to the franchise for the first time," said John Derderian, Director of Anime for Netflix when the series was officially announced. "The Transformers brand is a global phenomenon and we are thrilled to partner with Hasbro, Rooster Teeth and Polygon to bring this exciting new series to our members around the world on Netflix."
"We're thrilled to work with Rooster Teeth's new premium studio division to bring an all-new Transformers fan-oriented series to Netflix," said Tom Warner, Senior Vice President for the Transformers franchise for Hasbro. "Transformers has a rich history of great storytelling and War for Cybertron is an exciting new chapter in the Transformers Universe."