Uncharted, starring Tom Holland and Mark Wahlberg, is now out in theaters with its Rotten Tomatoes score made known, and its Thursday preview box office numbers have also been released.
With 144 reviews currently accounted for, Uncharted has a Rotten Tomatoes Score of 39%.
Update: With 179 reviews, the Critics Score is at 40%; Audience Score is at 90%.
The reviewers don't normally give video game adaptations high marks, so bear that in mind, but that could also be because they're not really ever any good.
The last two to come out off the top of my head include Sonic and Mortal Kombat, which have scores of 63% and 54% respectively, and both weren't all that good, but at least the fan audience scores are a lot higher, which means the majority of the people that go to see these movies seem to like these type of flicks to some degree.
Deadline also comments on the low Rotten Tomatoes Score for Uncharted and defends the movie offering: "It's a pure, breezy, fun popcorn film."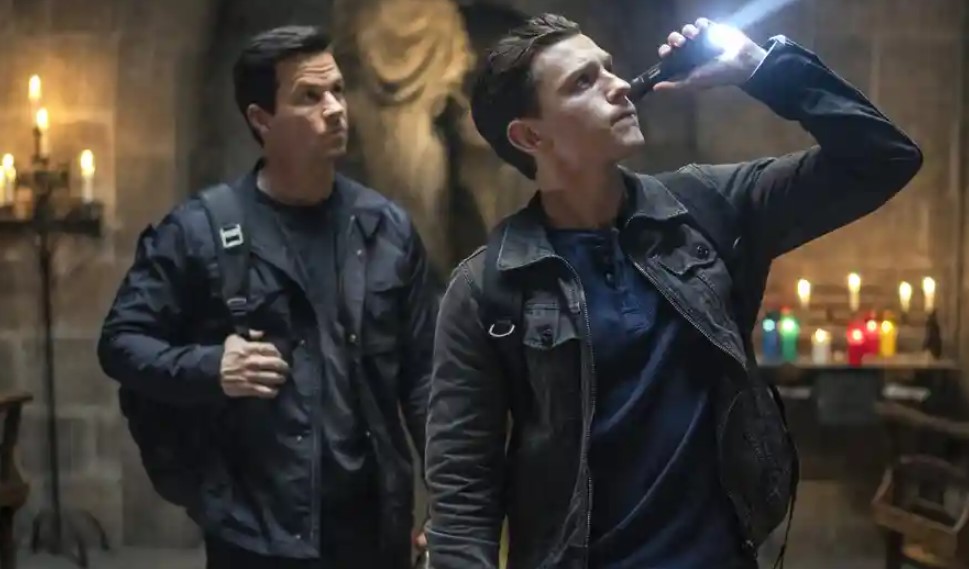 Uncharted box office as good Sonic?
Regarding the Uncharted box office, don't expect anything close to Tom Holland's previous film, Spider-Man: No Way Home, as Uncharted's Thursday previews grossed $3.7 million, which is more in line with Sonic the Hedgehog that netted around $3 million and went on to open to $58 million in its three-day weekend and $70 million over its four-day President weekend back in 2020.
According to estimates, Uncharted is estimated to open only in the mid-$30Ms for its same three-day weekend as Sonic, with it said $40 million is possible for the four-day President's Day weekend.
What is interesting is that Deadline is stating not to expect numbers close to Sonic's opening of $70 million, for some reason, even though Uncharted has a higher Thursday preview, and it should be said that when Sonic debuted to $3 million on Thursday back in 2020, its weekend estimates were low, and they weren't expecting Sonic to open as big as it did, so perhaps if Uncharted is decent, word-of-mouth will get out and help bolster its box office.
We'll know more with the Friday numbers become available (Sonic had a Thurs/Fri opening of $20.9 million).
Update: It's reported Uncharted will make $51 million for its 4-day holiday weekend (it made $15.4 on Friday).
Update: #2: Uncharted is a new hit franchise for Sony and a sequel is likely.
Where I am located, they finally ditched the mask mandates, so maybe I'll grab some popcorn and a flick this weekend.