With Spider-Man: Far From Home coming out soon there has been talk if Tom Holland can appear in a Venom movie as Spider-Man.
Sony producer Amy Pascal says it's a possibility.
"We have big plans for Tom Holland to be a part of everything," Pascal teased, notes Fandango. "He needs to be in every movie that I ever work on!"
Amy Pascal was also asked about Tom Holland's deal, but she wouldn't talk specifics.
"I can say that we've had a fantastic partnership and you never know what's going to happen," Pascal said. "We have a lot of stories to tell about Spider-Man, in every facet."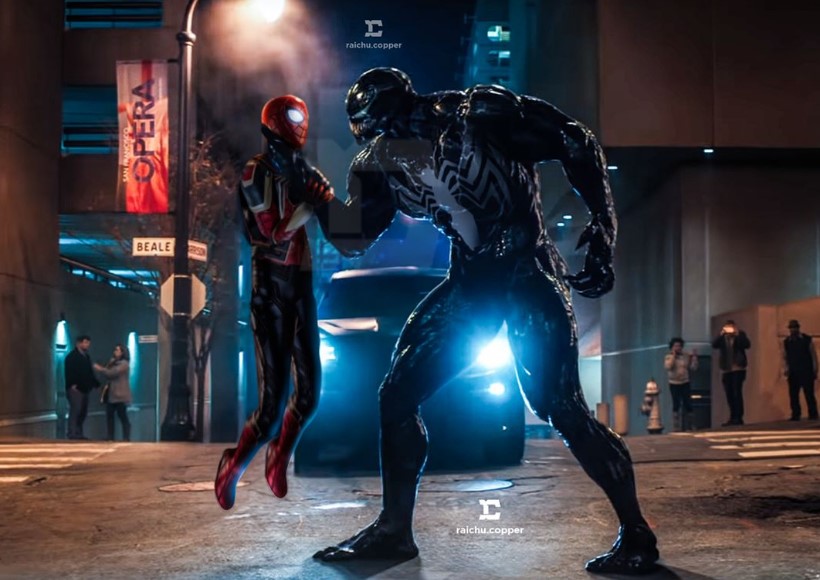 Sony continues with their Spider-Man spinoff universe
Regarding the next Venom movie, Amy Pascal confirms it is happening and that Tom Hardy will be back to portray Eddie Brock and the symbiote.
"I can say that Tom Hardy will be back, magnificently playing that character as no one else can," Pascal said. "When you think of Venom, you'll never be able to think of anyone but Tom Hardy sitting in that bathtub of lobsters. And once you saw Tom Hardy do this character, that's all you needed to know."
Sony has a lot of Spider-Man on their plate as they continue to develop their live-action spinoff universe (Jared Leto is next starring as Morbius the Living Vampire, which is now filming), additional animated Spider-Verse films are being developed, and Pascal also notes a live-action Miles Morales could also happen.
"No, I don't think you should exclude [Miles from a live-action movie]," Pascal said. "I think you should assume there is nothing to exclude."
"Spider-Man: Far From Home" opens July 2.