Tom Holland confirms he will start filming Spider-Man 3 after he finishes Uncharted, and that it will last until February.
"We're finishing Uncharted. Finish Spider-Man in February of next year. Two press tours, which will take maybe six weeks worth of work…" said Holland about his busy schedule in a video posted to his dad's Patreon.
Here is a screengrab from the posted video featuring Tom Holland: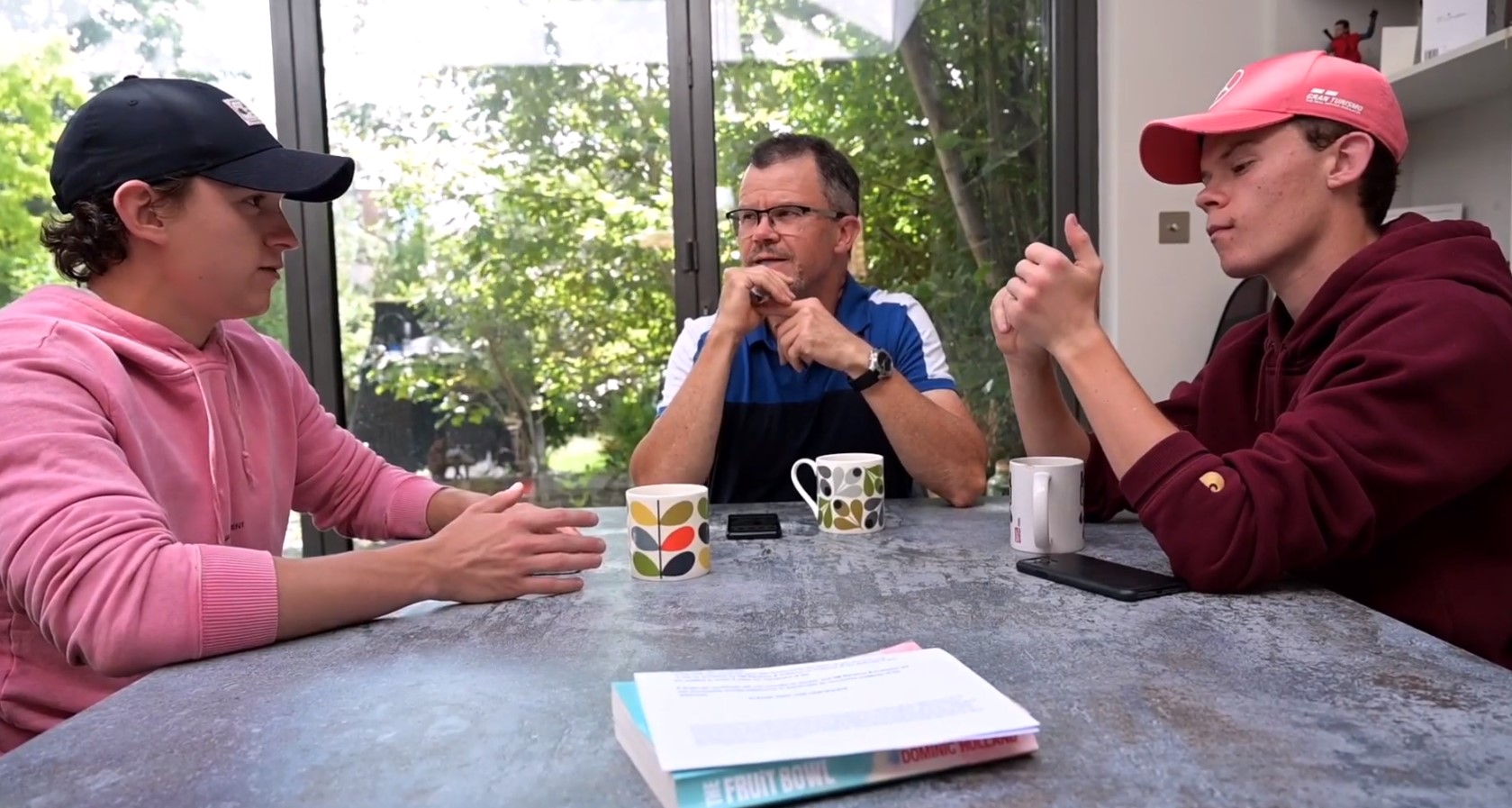 Spider-Man 3 gets released Nov. 5, 2021
Holland only recently started filming Uncharted in Germany where the coronavirus restrictions are less severe. The 24-year-old actor posted pics and video of his new buff bod as he stars as the young Nate along with Mark Wahlberg as Sully who is known for being in good shape.
Both the release dates for Uncharted and Spider-Man 3 have been pushed back as Uncharted gets released on July 16, 2021, with Spider-Man 3 on Nov. 5, 2021.
Regarding Spider-Man 3, rumors offer it may be titled "Home Run," as the title would be a play on Peter and Spider-Man on the run after the events from Far From Home which saw Peter's identity revealed and Spidey set up for the murder of Mysterio. It's rumored that the flick may feature Kraven the Hunter hunting down Spider-Man, with Kraven's half-brother also a villain in the flick, Chameleon.
Tom Holland most recently appeared in the Marvel Cinematic Universe in Far From Home last July and prior to that The Avengers: Endgame which saw Spidey brought back from getting dusted by Thanos in The Avengers: Infinity War. It's guessed that Tom Holland will go on to star in an Avengers 5, and there has been rumor of Holland even appearing alongside Brie Larson in Captain Marvel 2 in order to bring some much-needed quality and humor to Captain Marvel.