Toy Story 4 recently had its Red Carpet premiere with Tom Hanks appearing on Jimmy Kimmel Live where he spills the beans about Disney secrets surrounding the marketing of the movie, which includes mention of how the actors should talk about certain characters including Bo Peep while participating in interviews.
Hanks reveals that Disney provided him with a list of talking points to be used while doing press for the movie.
"I have these talking points that Disney gives you at the beginning of the press junket thing, and these things are like Gutenberg Bible stuff," Hanks admits.
Jimmy Kimmel questions, "These are things you are supposed to say or not supposed to say?"
"Both! My friend! Both!" Hanks replies.
Hanks read from the Disney secret list, but stopped short of revealing everything as he says: "Don't discuss Woody [hums]" and "Please don't share that [hums]."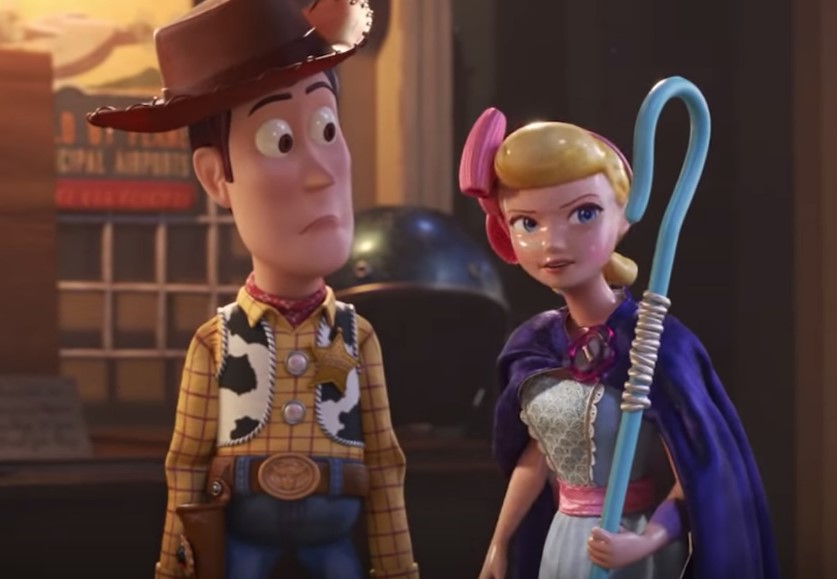 Disney wants nothing bad said about Bo Peep in Toy Story 4
Regarding Bo Peep, who is voiced by Annie Potts, who appeared in the first two Toy Story movies but only made a silent appearance in Toy Story 3, and is the girlfriend of Woody, Tom Hanks reveals that Disney wants the character described a certain way, and never a certain way at the same time.
"Bo Peep should be described as a strong character from the beginning. Her recent experience perhaps made her stronger, but she was never a weak character," Hanks says as he reads from the sheet provided by Disney.
Tom Hanks also admitted that revealing this information may get him into trouble with Disney execs and also that the information Disney provides him with is actually a large packet.
"Do you know how many executives right now want to kick my a– because I brought this out? They have an entire division over there. It's called Disney Corporate Vertical Integration Marketing Division," Hanks says.
Further Disney secrets Tom Hanks reveals surrounding Toy Story include that when they filmed the first movie, Disney told him they were going to include a G.I. Joe character, but told him they couldn't call it G.I. Joe, so Tom Hanks came up with the idea to call it Combat Carl (voiced by Carl Weathers in Toy Story 4).
Watch more with Tom Hanks on Jimmy Kimmel below. Toy Story 4 opens June 21, 2019.