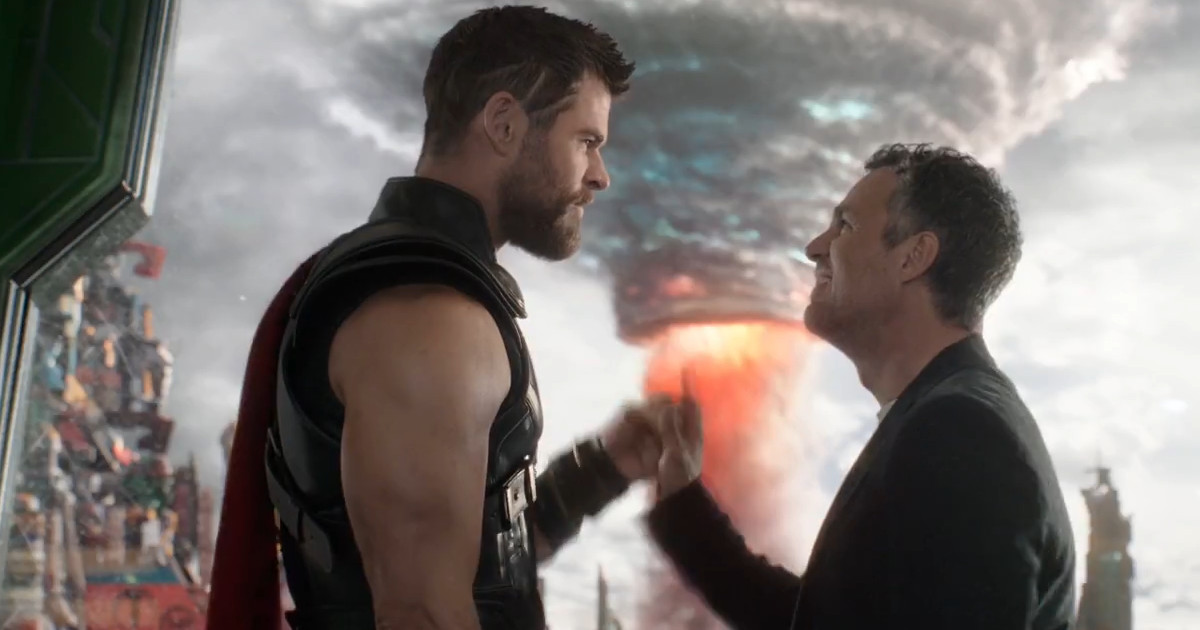 Comic-Con saw the stellar release of the Thor: Ragnarok trailer (watch below), and now the runtime for the movie becomes known as well as confirmation of deleted scenes.
Collider caught up with director Taika Waititi who offers Thor: Ragnarok won't be a long movie.
"The cut right now, I reckon it's probably about 100 minutes. It's not gonna be a very, very long film. I think that stories are better when you leave them wanting more, and this film moves at a clip, it's got stuff happening all the time. I think people are still gonna feel exhausted by the end, they've been on this big journey and stuff, so I don't know if we need the film to be three hours or seventeen hours."
Taika Waititi also says there will be a lot of deleted scenes.
"There will be a lot of deleted scenes. Great scenes. Funny, funny moments that—you know, you can't have it all. As I say you gotta kill those puppies, so we had to take some of those things out. Those scenes will exist so people will be able to see them."
While Thor: Ragnarok won't be all that long on the big screen, at least we have the Blu-Ray to look forward to for lots more content.
Thor: Raganarok has a November 3, 2017 release directed by Taika Waititi starring Chris Hemsworth as Thor, Mark Ruffalo as Hulk/Banner, Tom Hiddleston as Loki, Idris Elba as Heimdall, Cate Blanchett as Hela, Tessa Thompson as Valkyrie, Jeff Goldblum as Grandmaster, Anthony Hopkins as Odin and Sam Neill in an unknown role.
Synopsis:
Thor's world is about to explode in Marvel's Thor: Ragnarok. His devious brother, Loki, has taken over Asgard, the powerful Hela has emerged to steal the throne for herself and Thor is imprisoned on the other side of the universe. To escape captivity and save his home from imminent destruction, Thor must first win a deadly alien contest by defeating his former ally and fellow Avengers… The Incredible Hulk!