Following the release of the Love and Thunder trailer, new images featuring Natalie Portman as The Mighty Thor have been released with comments from director Taika Waititi who confirms they are following the Marvel comic books pretty close.
"We stick pretty closely to Jane's storyline, and what happened to Jane... because that was such an influence on the film. We're trying to take the best parts of that," Waititi told Total Film Magazine.
Waititi also comments on fans thinking that Natalie Portman's Thor is going to replace Chris Hemsworth - because that is what Marvel has been doing as of late - but Waititi says he doesn't think so, and hints there is more to come from Hemsworth in the MCU.
"And also, it's really fun, the idea that Thor [has] got Stormbreaker, that big axe, and now his hammer's back and it's in the hands of someone else," he added. "It's no longer his hammer. It's the idea that someone's taking his place. I think a lot of fans are gonna potentially assume, 'Oh, OK, this is the passing on of the torch'... I'm not privy to any plans Marvel has for the future, but I don't think that's the case."
Thor: Love and Thunder gets released on July 8, 2022 and also stars Tessa Thompson as Valkyrie, Christian Bale as the villain of the film, Gorr the God Butcher, and from the Guardians of the Galaxy, Chris Pratt, Karen Gillan, Sean Gunn, and Dave Bautista, with Waititi also providing the voice of Korg.
Thor: Love and Thunder images: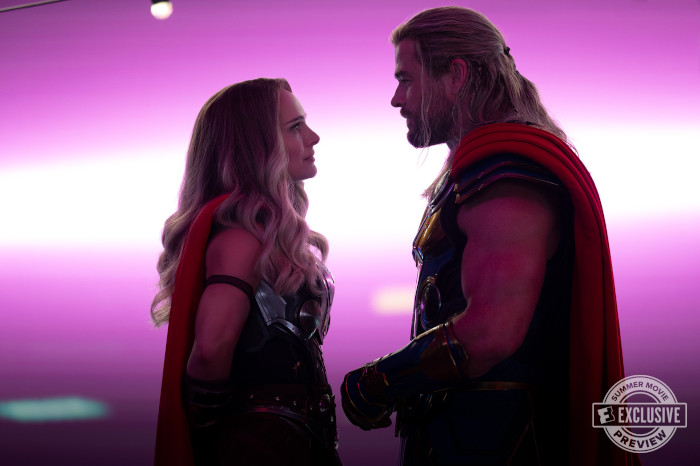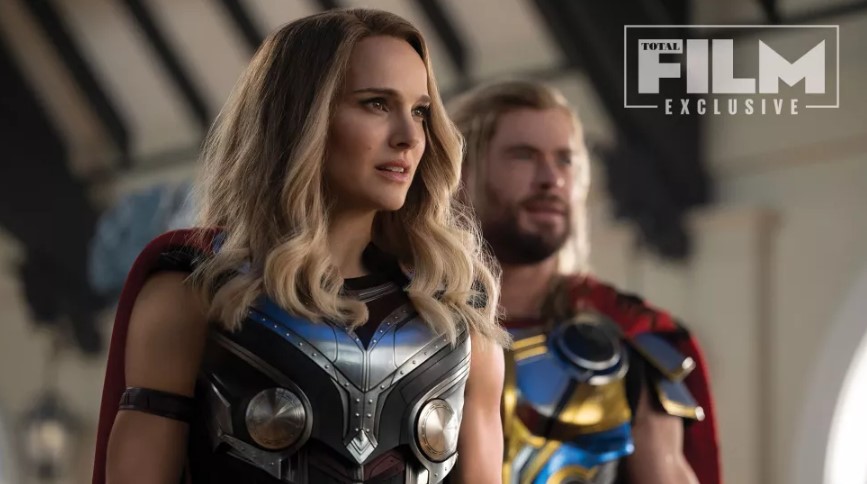 Thor: Love and Thunder trailer
Synopsis:
Thor: Love and Thunder finds Thor (Chris Hemsworth) on a journey unlike anything he's ever faced – a quest for inner peace. But his retirement is interrupted by a galactic killer known as Gorr the God Butcher (Christian Bale), who seeks the extinction of the gods. To combat the threat, Thor enlists the help of King Valkyrie (Tessa Thompson), Korg (Taika Waititi) and ex-girlfriend Jane Foster (Natalie Portman), who – to Thor's surprise – inexplicably wields his magical hammer, Mjolnir, as the Mighty Thor. Together, they embark upon a harrowing cosmic adventure to uncover the mystery of the God Butcher's vengeance and stop him before it's too late.