A new image from The Marvels has been released featuring Brie Larson as Carol Danvers and Iman Vellani as Kamala Khan which is speculated to be a part of that musical planet scene.
The film is confirmed to also star Park Seo-joon as Prince Yan, with leaks and rumors offering Prince Yan is the ruler of a planet where everyone communicates by singing songs.
Yep, so that means you can expect Brie Larson to sing in the flick, along with possibly Iman Vellani and Park Seo-joon who all appear to be on that musical planet.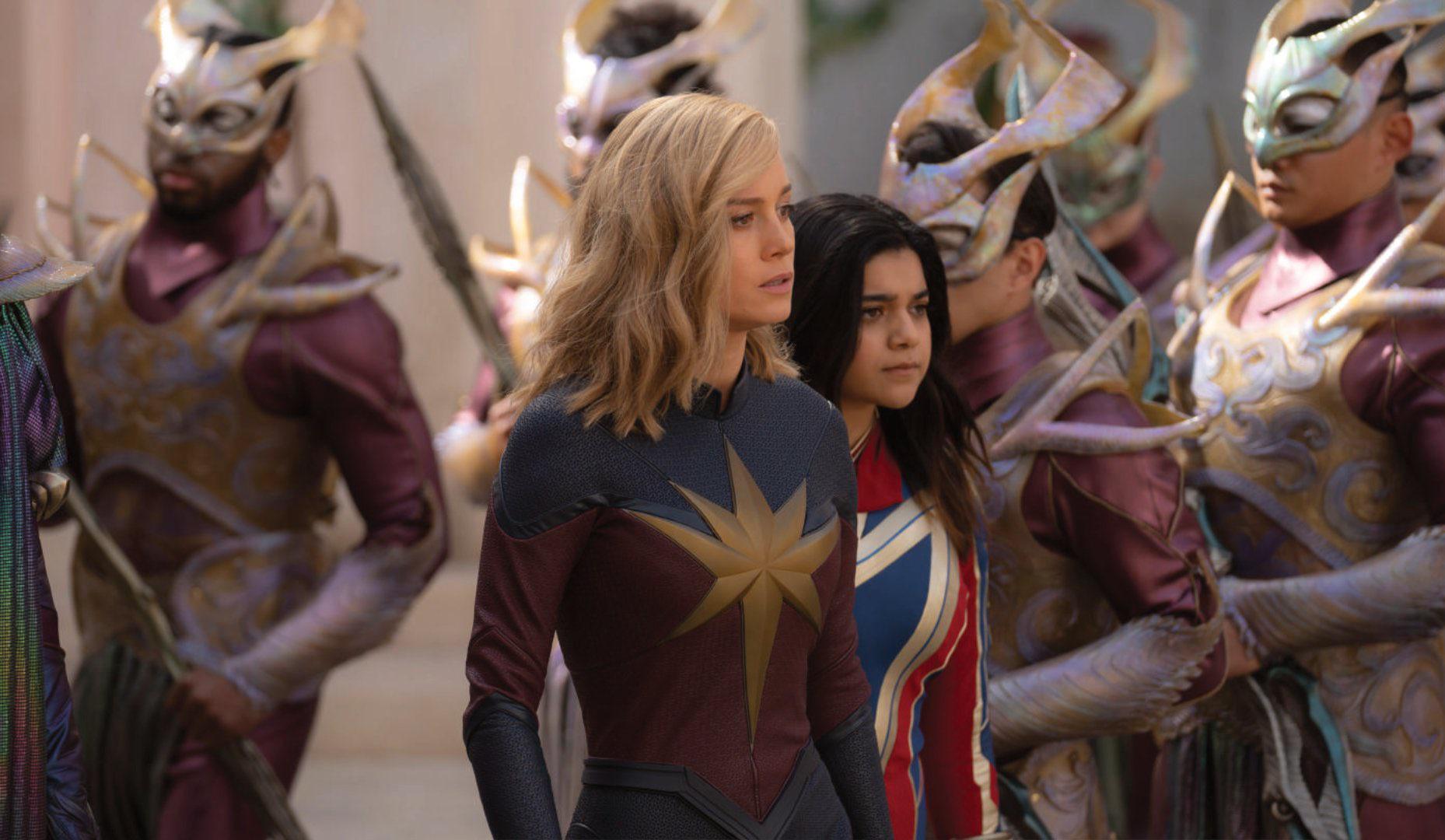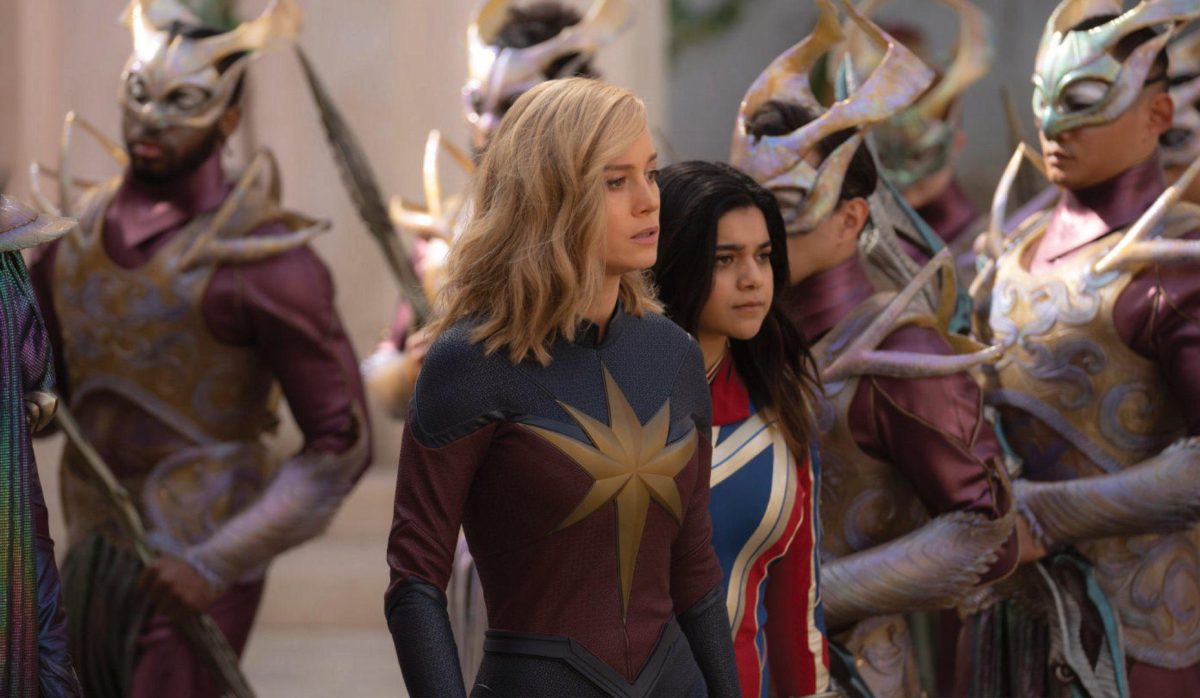 The Marvels to feature a musical scene?
The image features Park Seo-joon on the left, as that looks to be Prince Yan's cape on the far left side.
Brie Larson is shown as Carol Danvers with Iman Vellani as Kamala Khan, aka Ms. Marvel.
Prince Yan's Royal Guard looks to be with them.
In the Marvel comics, Prince Yan has a history with Carol Danvers where the custom of his planet is to allow only the women to choose their spouse and that it doesn't matter if the spouse consents or not, so that means the man doesn't have a choice who he is to marry.
The comic sees Carol Danvers saving the day by fighting for Prince Yan and then letting Prince Yan choose his bride, which leads to Yan becoming king and abolishing the custom.
It's speculated The Marvels will feature some sort of similar adaptation of the comic book scene, as merchandise for the flick features Prince Yan and Princess Carol.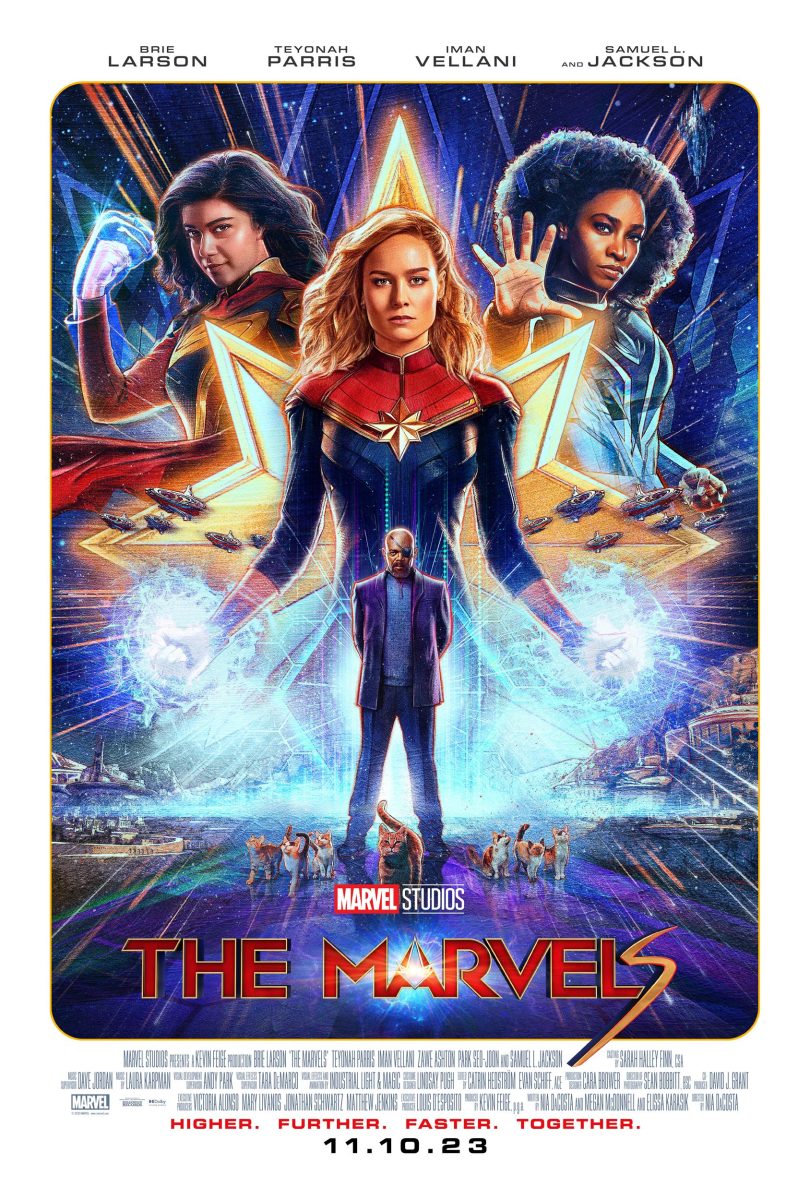 The Marvels will get an IMAX release
In related news, The Marvels will now get an IMAX release thanks to Warner Bros. pushing back the release of Dune: Part Two due to the ongoing strike.
Dune: Part Two was supposed to be released on Nov. 3 and was going to take all the IMAX screenings.
Now that Dune: Part Two has been moved to 2024, The Marvels will get the IMAX screenings and will possibly be pushed up a week from Nov. 10 to Nov. 3.
However, while Dune Part Two has been pushed back to 2024 so the actors can promote the film, as they aren't allowed to promote anything while the strikes are taking place, that means the cast of The Marvels, including Brie Larson, Iman Vellani, and Teyonah Parris, won't be allowed to promote the release of The Marvels.
There really hasn't been much promotion for The Marvels other than the trailer that has the most YouTube dislikes, some image stills, and from what Marvel insiders filled me in at Comic-Con, movie posters created by interns.