Prior to the big premiere at CinemaCon, a batch of The Flash rumors have surfaced including info about the ending and that the flick nixes references to Zack Snyder's Justice League.
Based on what I was recently told, the info looks to hold up as I was told there is an alternate ending they are considering using which reveals the fate of Ezra Miller, but we'll have to wait until the CinemaCon screening to find out which ending they went with.
However, judging from the recent rumors, it could be the alternate ending I was told about which – SPOILER – leaves it open for Ezra Miller to return down the road as The Flash (in James Gunn's DCU?).
The new rumors about The Flash come from KC Walsh on Twitter, and along with the big CinemaCon premiere, it's confirmed a new trailer for The Flash will get released on April 25 which is next Tuesday when the flick screens at the Las Vegas convention.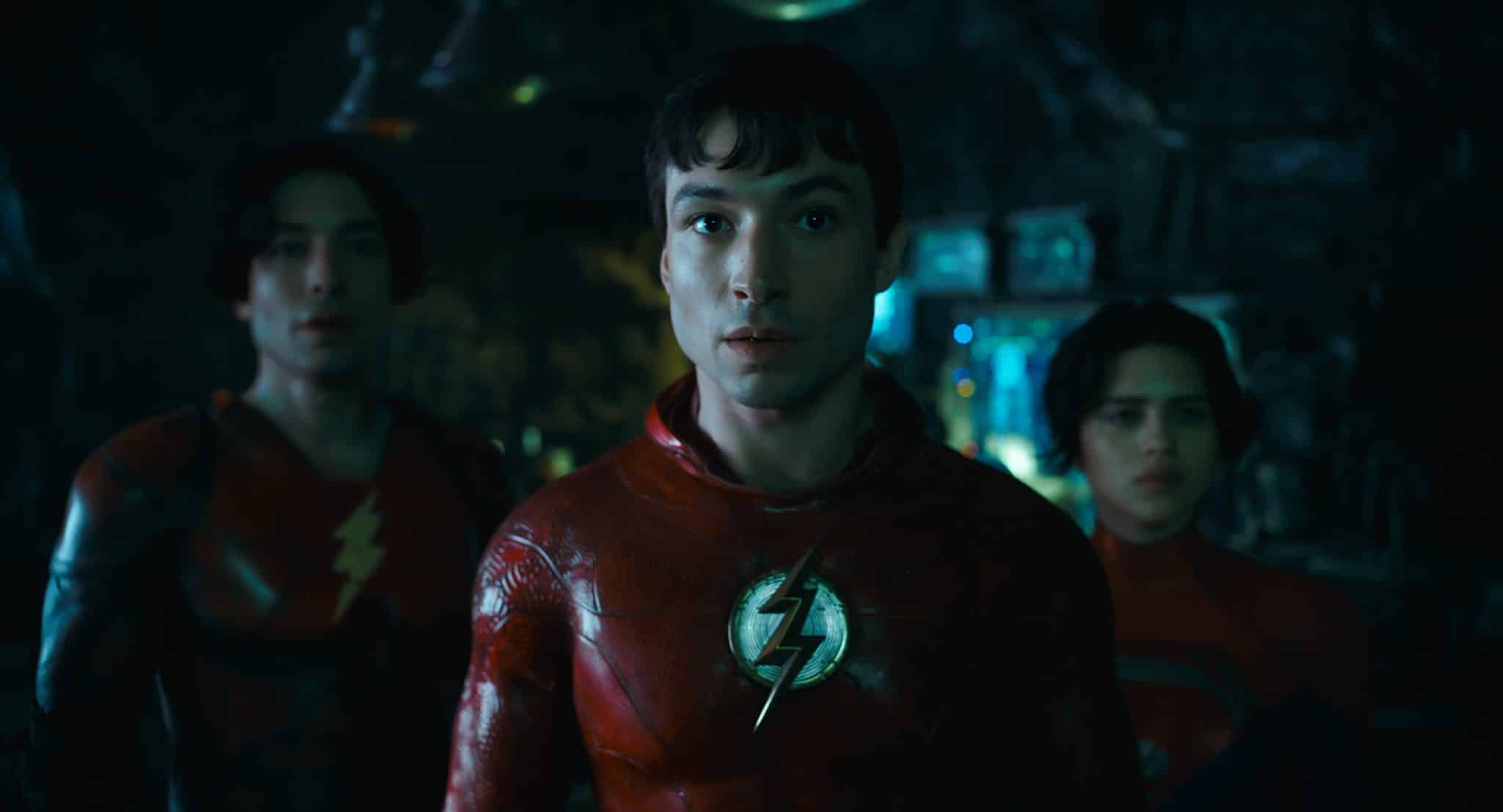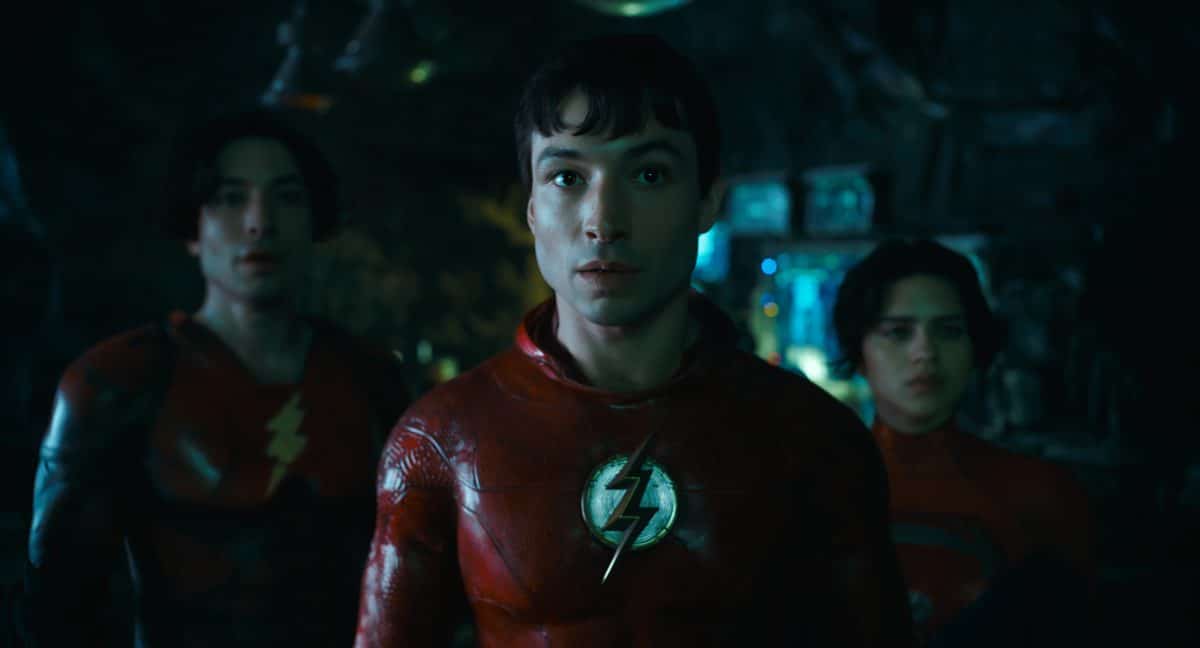 What do The Flash rumors say?
According to KC Walsh, filming on The Flash is complete but the ending is changed (note: fits with what I was told).
It's said the ending is more vague (also fits with what I have been told but I won't reveal the specific spoilers) and that the "cameo" isn't what you think (previously rumored and best guess is George Clooney as Batman).
Walsh also adds that the Speedforce has cameos galore (Nicolas Cage rumored as Superman) including a CW connection in a dream cameo that everyone will be talking about (Grant Gustin recently shot down rumors but maybe he is playing coy and recall how Ezra Miller appeared in Crisis).
It's also said the references to Zack Snyder's Justice League have been removed (which may mean cameos by Henry Cavill as Superman and Gal Gadot as Wonder Woman, previously something said to be cut).
Apparently, a test screening was also shown where Supergirl wasn't in the ending but there was no post-credit scene shown as well.
Walsh also says "100% no" to the ending cameo being Christian Bale as Batman and says false info is out there regarding the movie ending where Barry gets arrested or they know what universe he is in.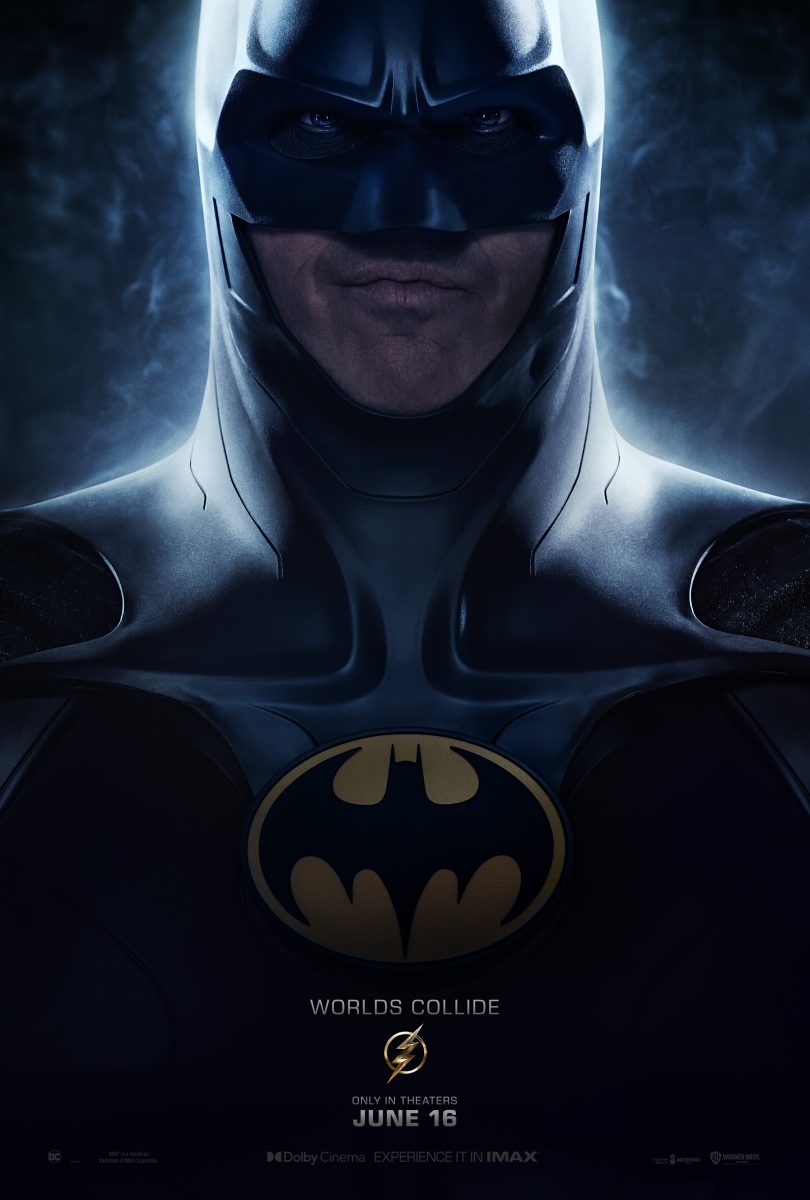 The Flash gets released on June 16
The Flash is set to open in theaters in North America on June 16, 2023, and internationally beginning 14 June 2023. Andy Muschietti is the director and the movie also stars Michael Keaton as Batman, Sasha Calle as Supergirl, Ben Affleck as Batman, with Michael Shannon as Zod, Ron Livingston, Maribel Verdú, Kiersey Clemons, and Antje Traue as Faora.
Synopsis: Worlds collide in The Flash when Barry uses his superpowers to travel back in time in order to change the events of the past. But when his attempt to save his family inadvertently alters the future, Barry becomes trapped in a reality in which General Zod has returned, threatening annihilation, and there are no Super Heroes to turn to. That is, unless Barry can coax a very different Batman out of retirement and rescue an imprisoned Kryptonian… albeit not the one he's looking for. Ultimately, to save the world that he is in and return to the future that he knows, Barry's only hope is to race for his life. But will making the ultimate sacrifice be enough to reset the universe?
Watch the trailer: