The Arrowverse is officially over as it is announced The Flash will end with Season 9 which will only consist of a half-season.
The details include Grant Gustin and Candice Patton will be back for Season 9 which will feature 13 episodes.
"Nine seasons! Nine years of saving Central City while taking audiences on an emotional journey full of heart, humor and spectacle. And now Barry Allen has reached the starting gate for his last race," executive producer/showrunner Eric Wallace said in a statement Monday. "So many amazing people have given their talents, time and love to bring this wonderful show to life each week. So, as we get ready to honor the show's incredible legacy with our exciting final chapter, I want to say thank you to our phenomenal cast, writers, producers and crew over the years who helped make The Flash such an unforgettable experience for audiences around the world."
THR also confirms, per the rumors, the original plan was to have The Flash end with Season 8, but The CW and WB managed to sign Gustin and Patton for a new deal for one more season where the Season 8 finale was reworked to accommodate the changes.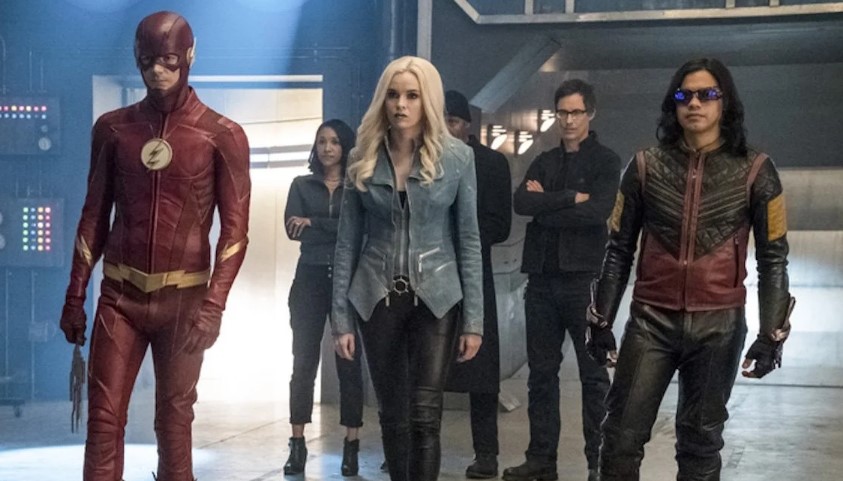 The Flash Season 9 ends the Arrowverse
The Flash and Grant Gustin debuted back in 2014 to huge ratings as Season 1 averaged around 4.62 million viewers which diminished extensively as Season 8 averaged less than 1 million viewers, however, it is reported the series got a lot of views through streaming.
With The CW network getting sold off, news of the cancellation isn't a surprise as Warner Bros. Discovery has taken over and canceled a lot of The CW shows also including the DC series Legends of Tomorrow, Batwoman, and Naomi.
What about Superman & Lois? Well, it's officially not a part of the Arrowverse and is now considered its own universe and thing, so again, The Flash Season 9 will end the Arrowverse which kicked off with Stephen Amell and Arrow back in 2012. Superman & Lois will be back for Season 3, with The CW also airing new episodes of Stargirl and the new Gotham Knights show.
The Flash Season 9 premiers on The CW mid-season in 2023.
Some fans are also hoping Grant Gustin replaces Ezra Miller in the DC films universe.