Wow! Check out the Thanos Hot Toys The Avengers: Infinity War figure!
Hot Toys revealed images of their Mad Titan figure which sports all the Infinity Stones with the Infinity Gauntlet, and we even see the figure is to scale as it towers over Iron Man!
Speaking of Iron Man, check out images of the Hot Toys Iron Man featuring the new suit here.
Here is the description for the Mad Titan Hot Toys:
In less than a month, fans will witness the Avengers assemble again in Marvel Studios Avengers: Infinity War, who are brought face to face with the cunning, intelligent, and fierce warlord, Thanos, a ruthless cosmic threat consumed with saving the universe from itself. To stop him, the Avengers must join forces to bring down this villain who will stop at nothing to collect the six Infinity Stones.
Hot Toys has dedicated its great effort to create the latest Avengers: Infinity War collectibles based on the most up-to-date details, and today Hot Toys is ecstatic to officially introduce the highly movie accurate 1/6th scale Thanos collectible figure that Marvels fans eagerly sought after!
The spectacular 1/6th scale Thanos collectible figure is meticulously crafted with impressive likeness based on the main appearance of Thanos in Avengers: Infinity War. The collectible figure features two newly developed and sophisticatedly crafted interchangeable head sculpts inspired by Thano's serious and angry expressions respectively. It also comes with two styles of LED light up metallic gold-colored Infinity Gauntlets with all six Infinity Stones and weathering effect, an additional interchangeable non-articulated left arm with great muscle details for Thanos' iconic and intimidating clenched fist pose, a newly sculpted and tailored armored costume with intricate details, and a specially designed figure base and backdrop.
This astonishingly detailed collectible figure of the mighty Marvel Cinematic Universe super villain will surely put a smile on your face when you add him to your incredible Marvel collection!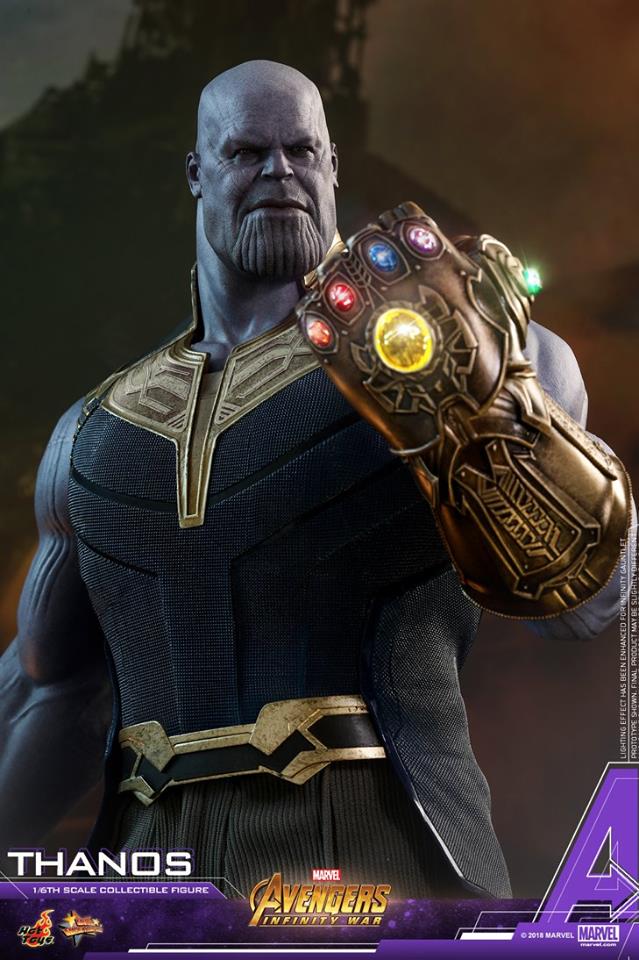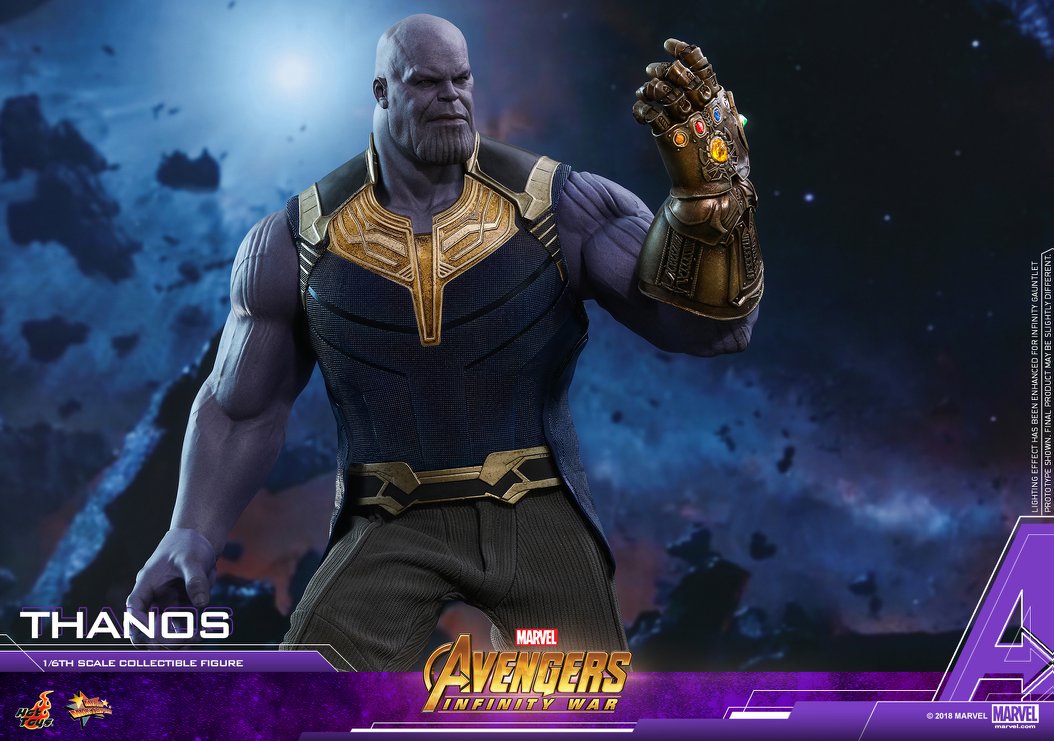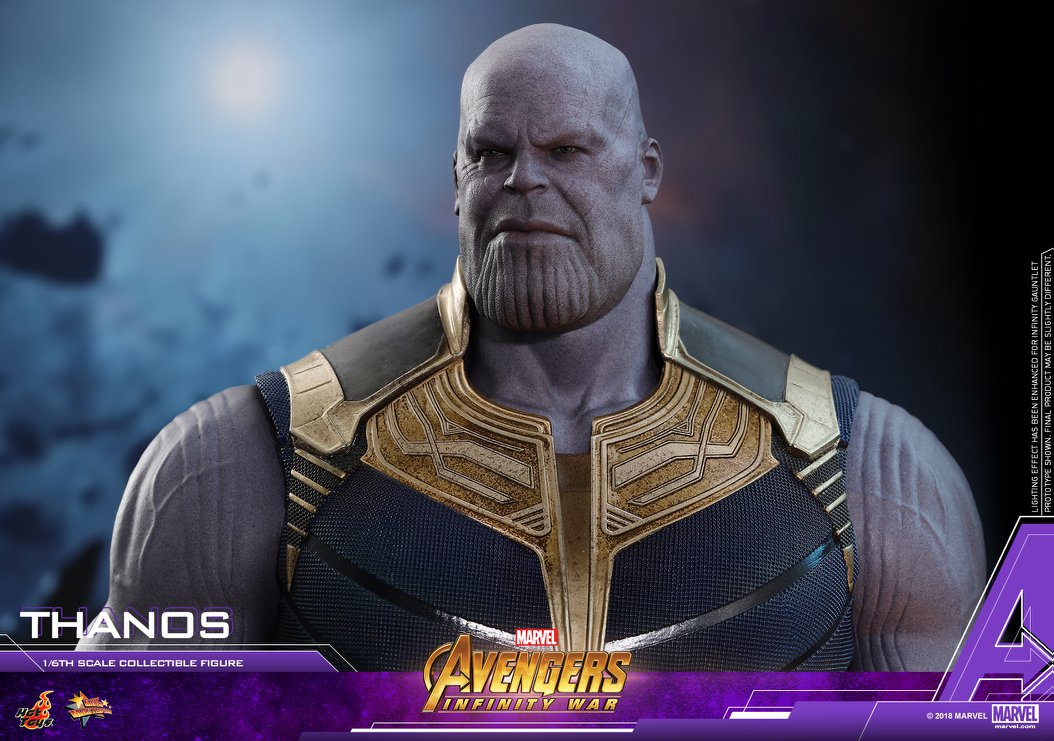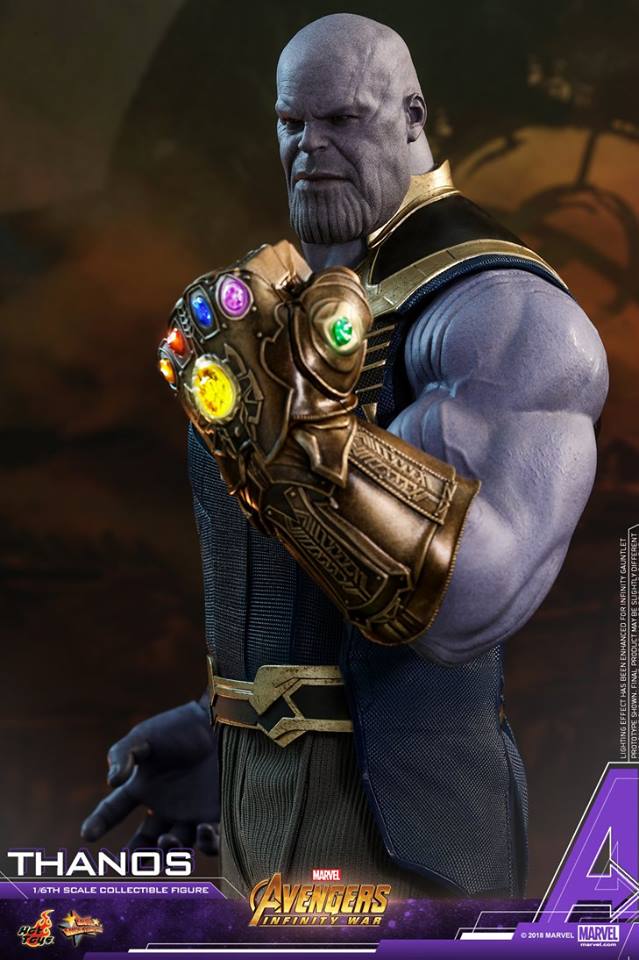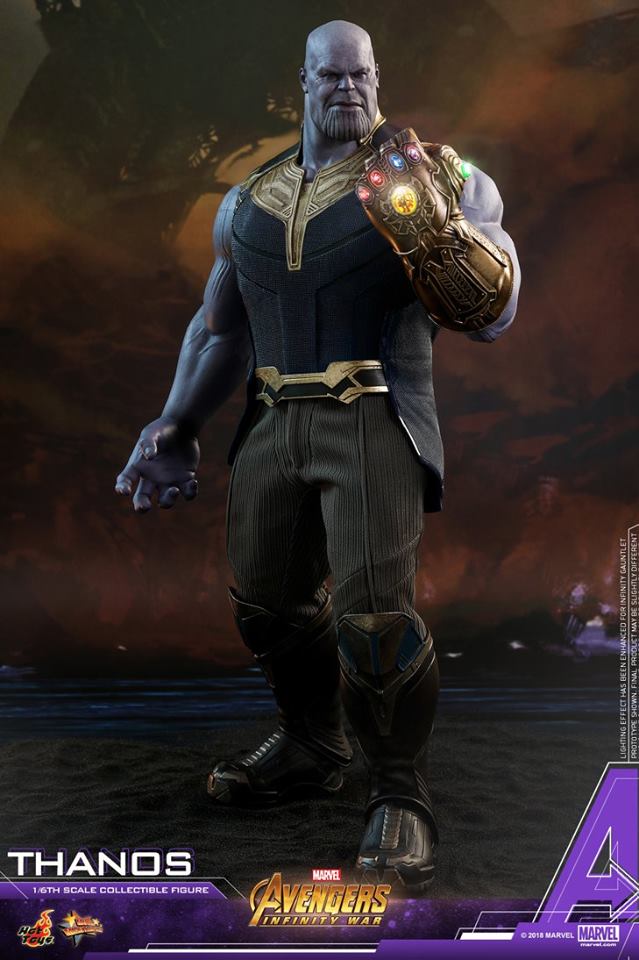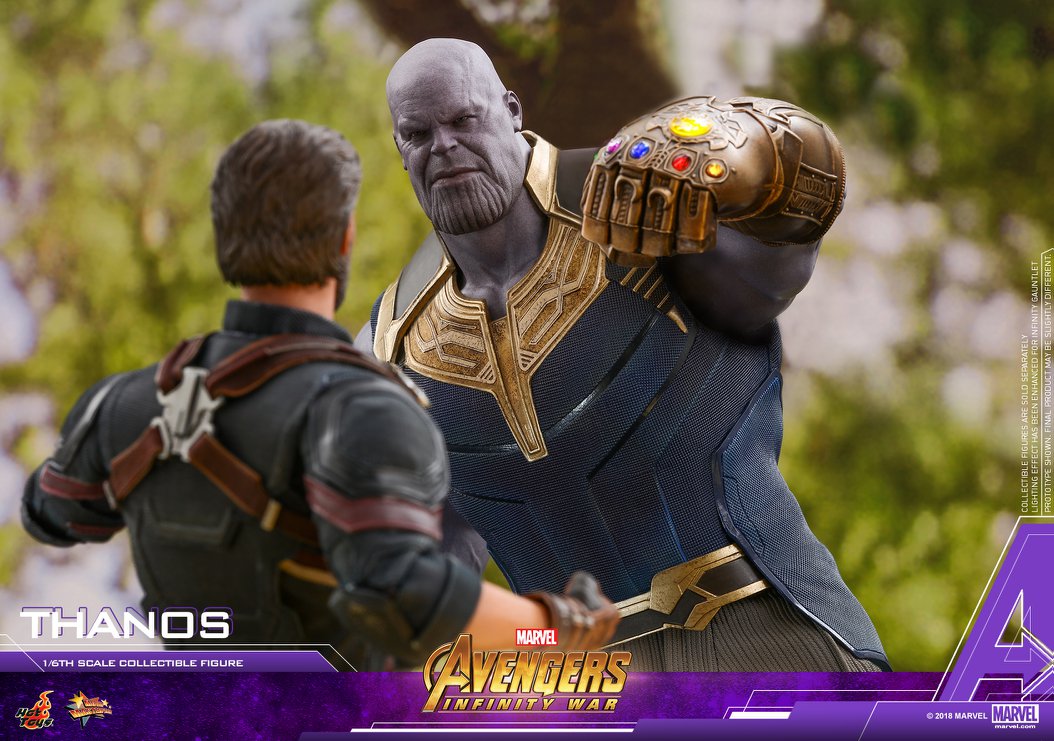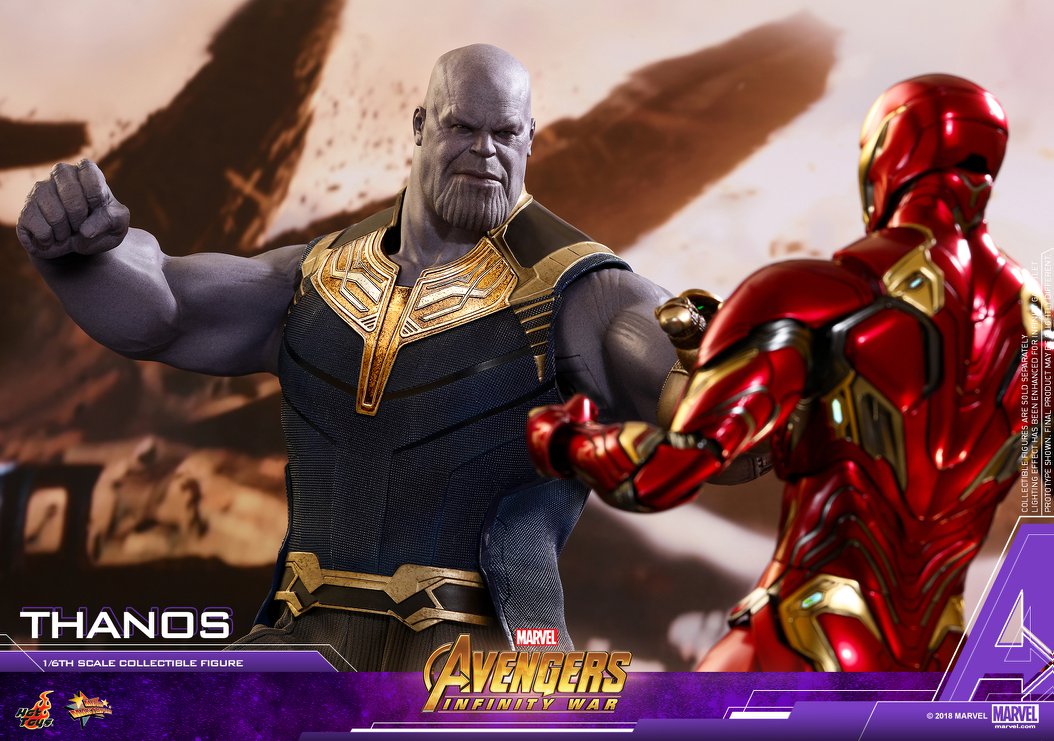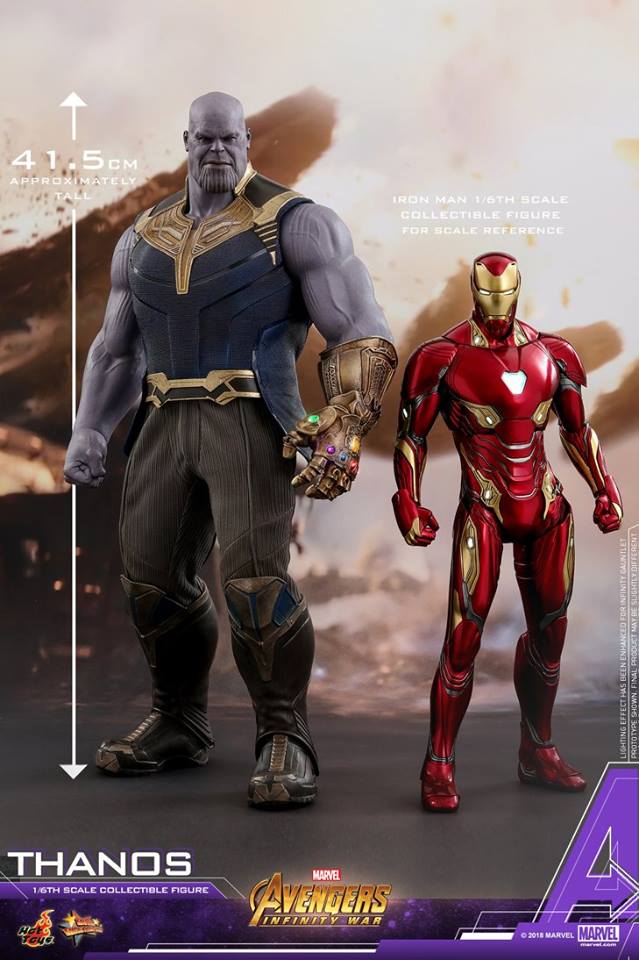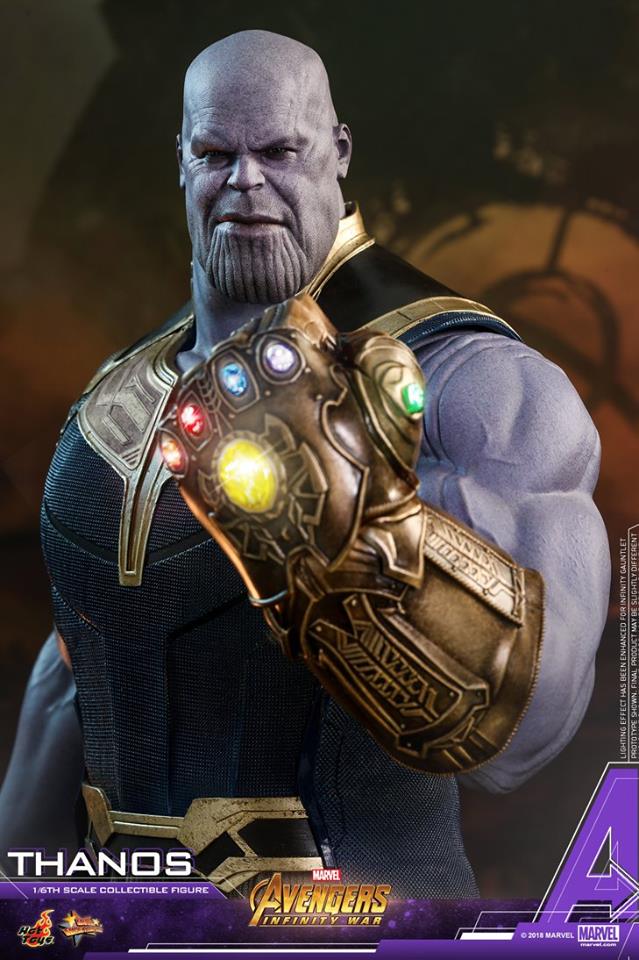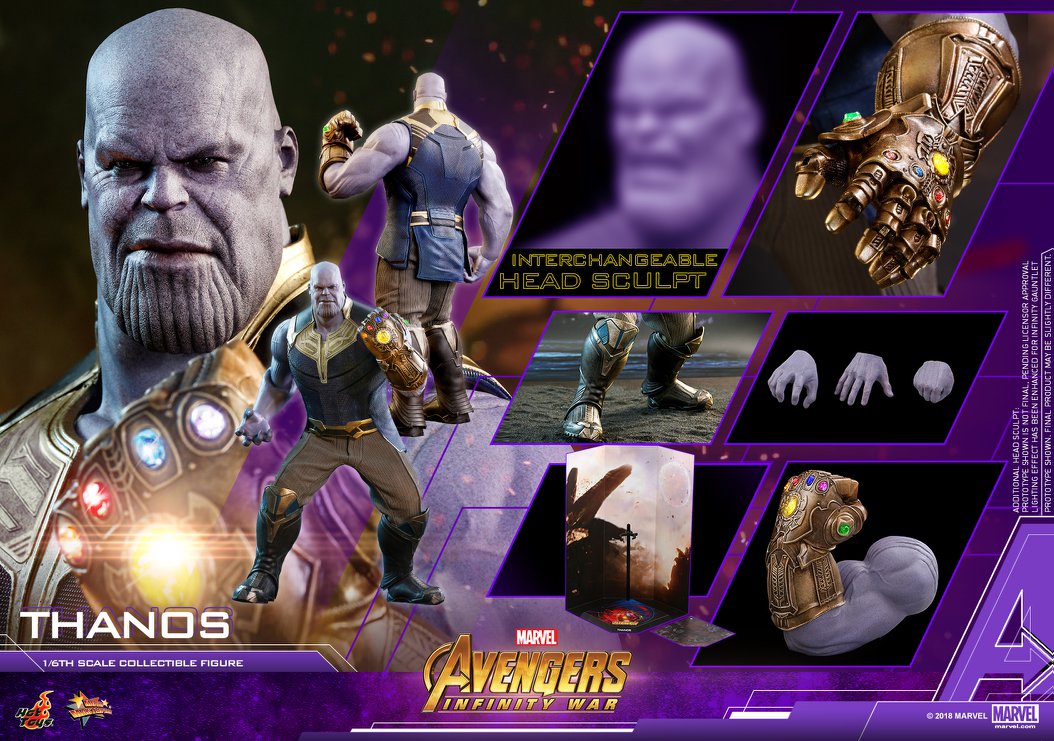 An unprecedented cinematic journey ten years in the making and spanning the entire Marvel Cinematic Universe, Marvel Studios' "Avengers: Infinity War" brings to the screen the ultimate, deadliest showdown of all time. The Avengers and their Super Hero allies must be willing to sacrifice all in an attempt to defeat the powerful Thanos before his blitz of devastation and ruin puts an end to the universe.
Anthony and Joe Russo direct the film, which is produced by Kevin Feige. Louis D'Esposito, Victoria Alonso, Michael Grillo and Stan Lee are the executive producers. Christopher Markus & Stephen McFeely wrote the screenplay. "Avengers: Infinity War" releases in U.S. theaters on April 27, 2018.