Check out our best look yet at the new Iron Man suit for The Avengers: Infinity War.
Hot Toys revealed their 1/6th scale Iron Man Collectible Figure from The Avengers: Infinity War.
Description:
A new threat has emerged from the cosmos and it became too heavy for any hero to handle! The Avengers must join forces to protect the world and to stop the ruthless warlord and his formidable allies from destroying the universe! Together with other significant superheroes, the latest Iron Man with advance technology that Tony Stark has created will fight against their ultimate villain Thanos!
Prior to the release of the highly anticipated Avengers: Infinity War, Hot Toys is ecstatic to officially introduce the first collectible – the 1/6th scale Iron Man collective figure, among the first wave of Avengers: Infinity War collectible's line-up.
With remarkable movie-accuracy, the 1/6th scale figure is expertly crafted based on Robert Downey Jr. as Tony Stark/Iron Man in Avengers: Infinity War, featuring an interchangeable helmeted head with metallic red, gold and silver colored armor painting and a newly painted head sculpt with striking likeness, LED light-up functions scattered throughout the armor, a variety of Iron Man's latest weapons including interchangeable LED light-up Nano Repulsor Cannon, Hand Cannon on left arm, a pair of attachable Nano Boosters on the back, and specially designed figure stand with movie logo.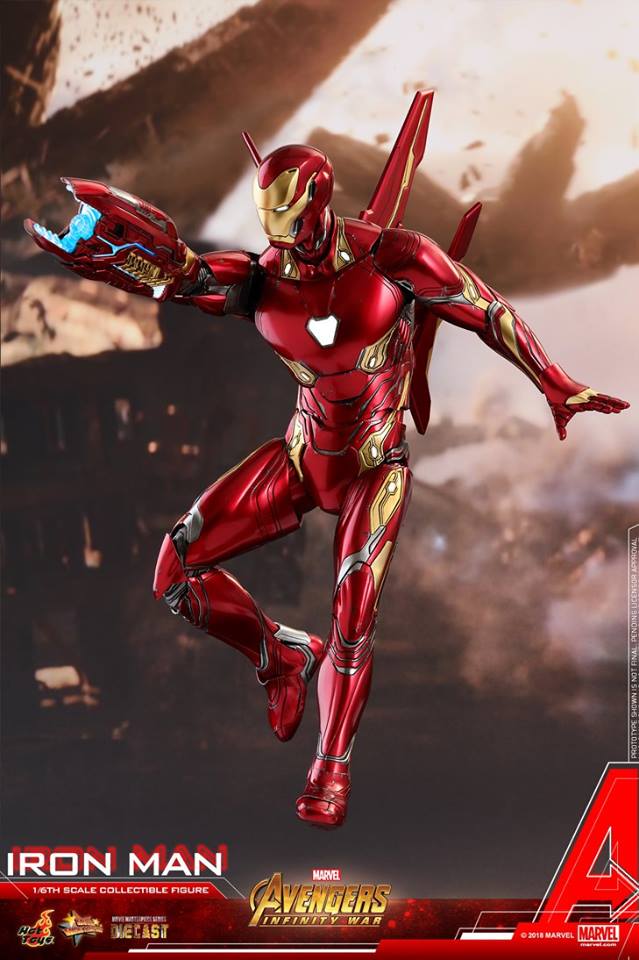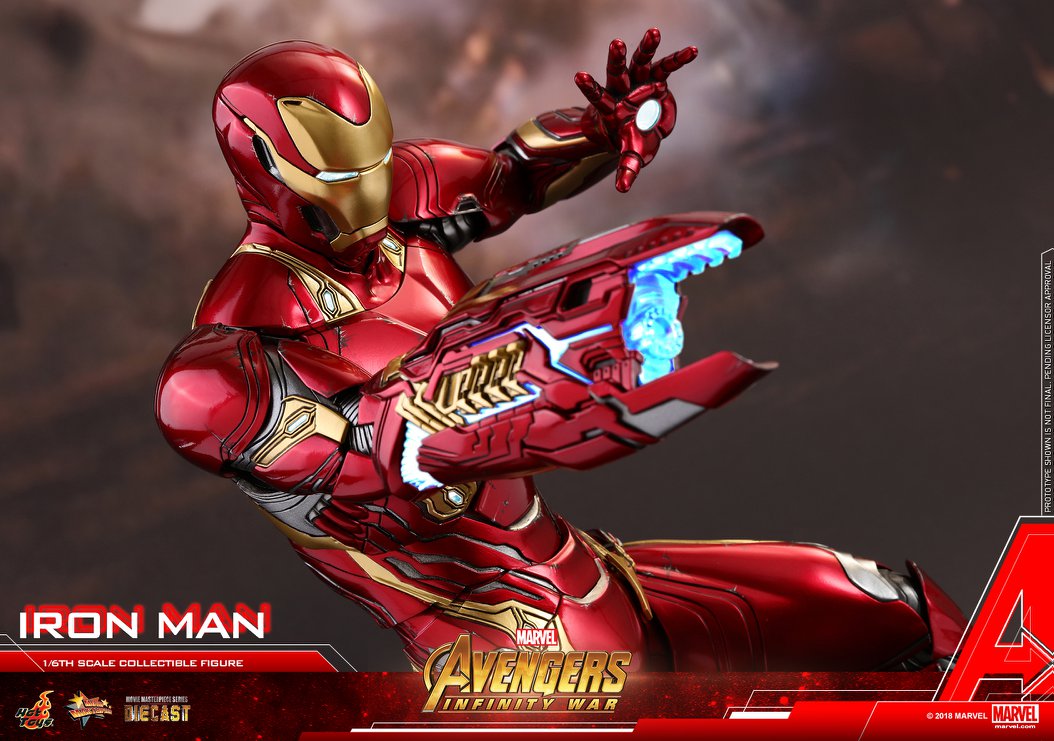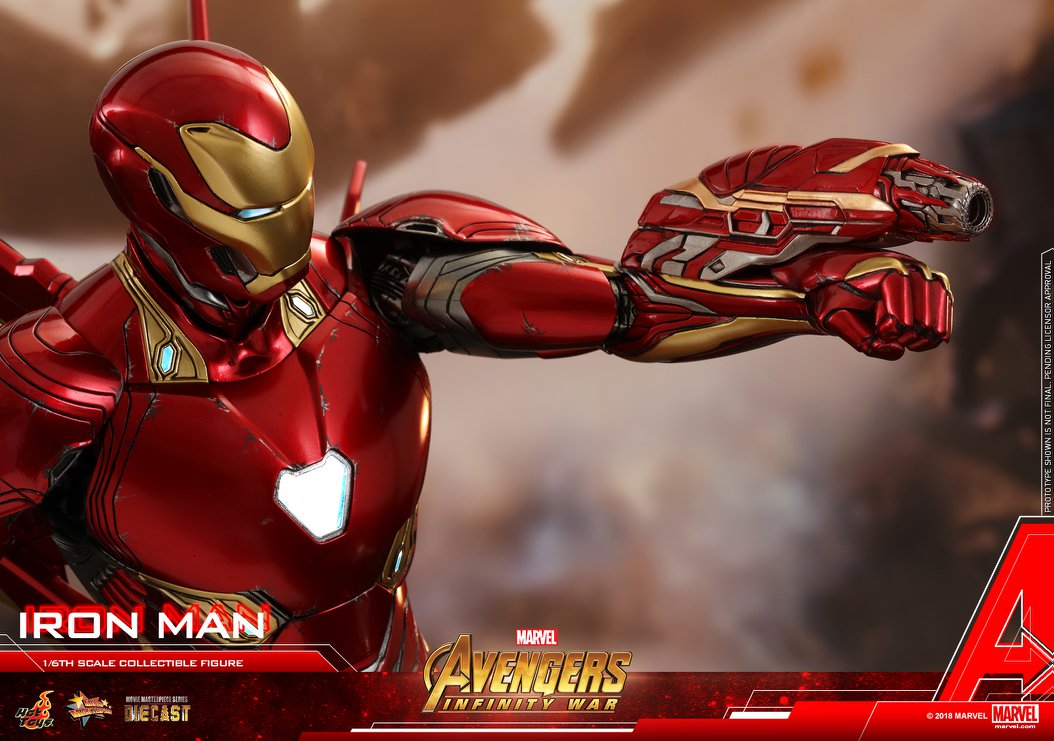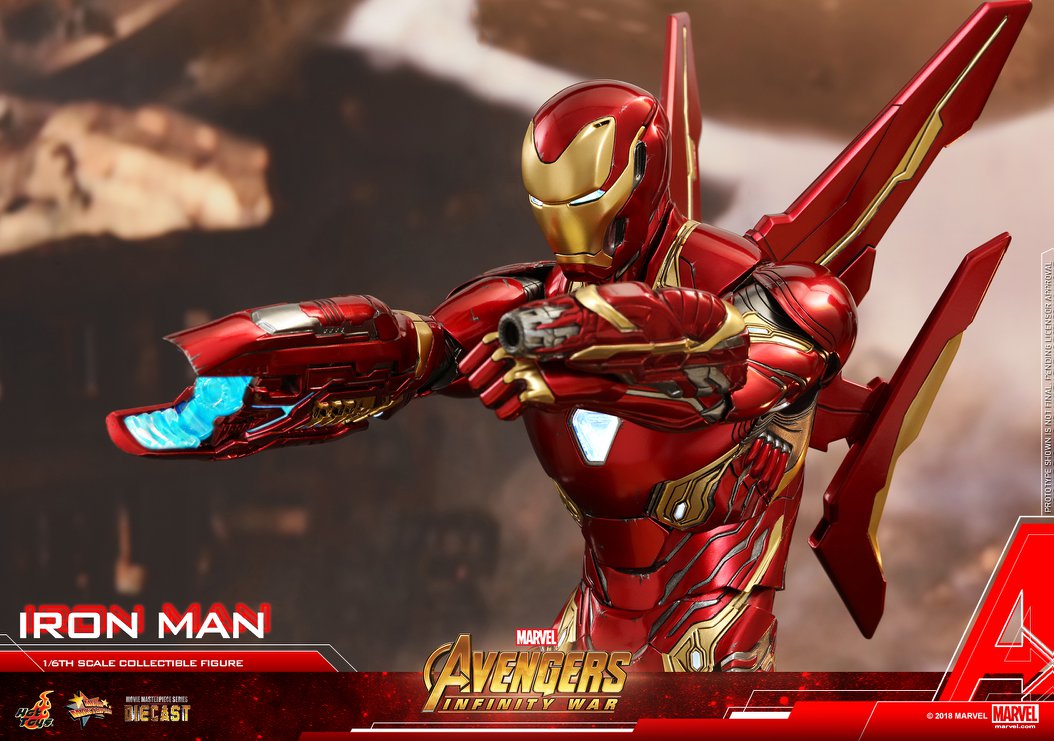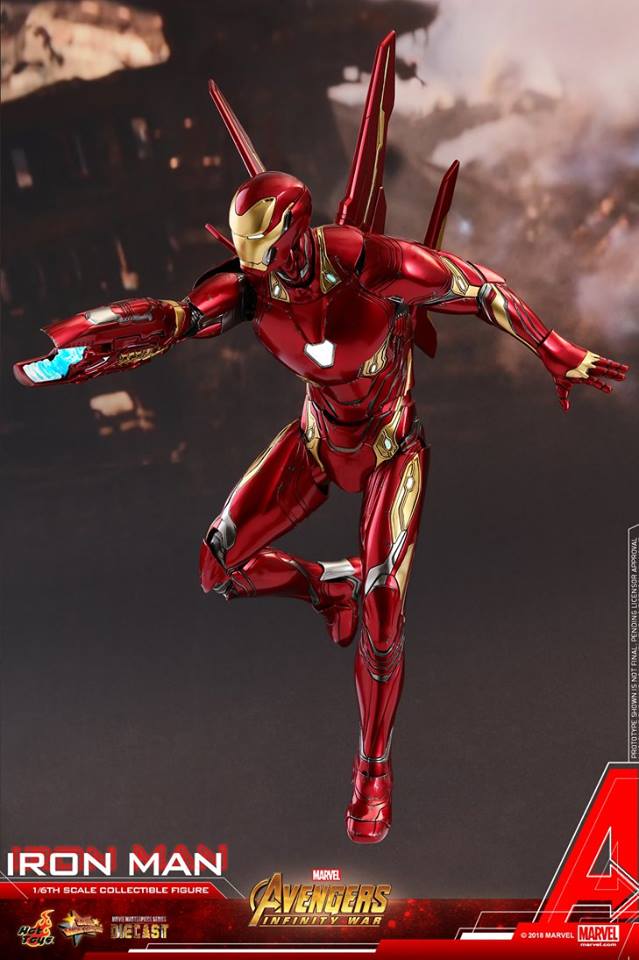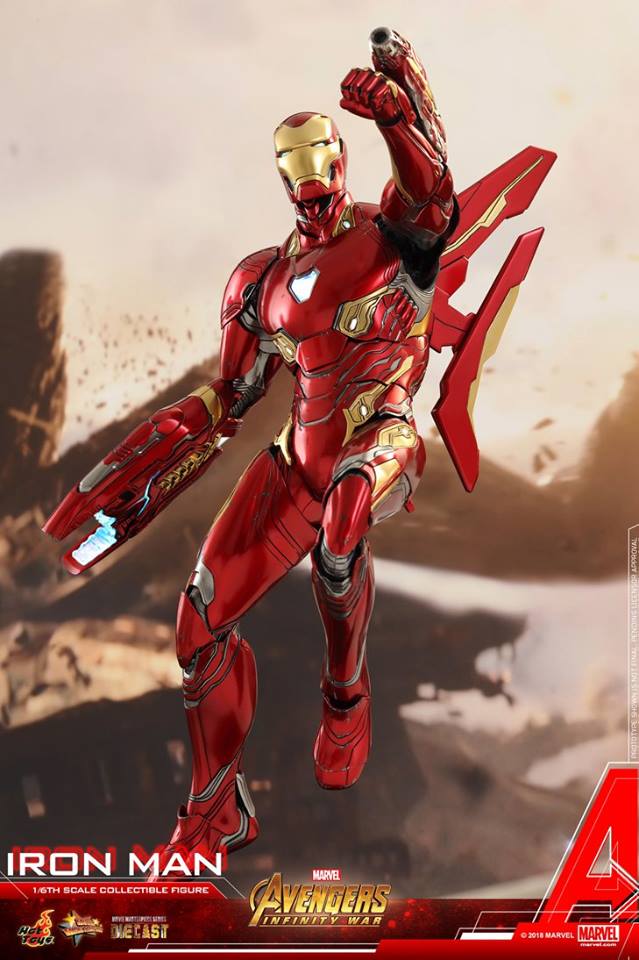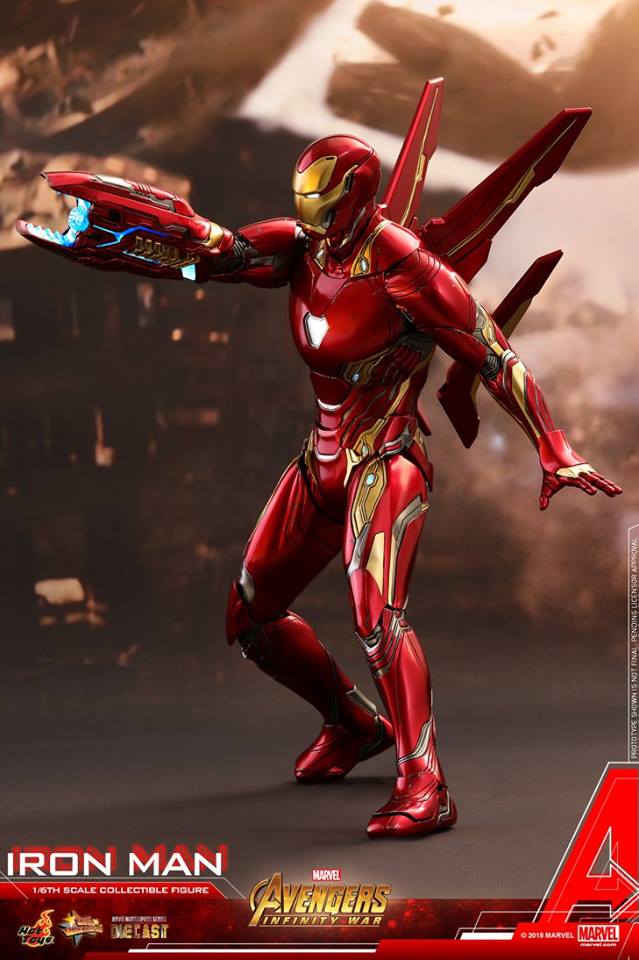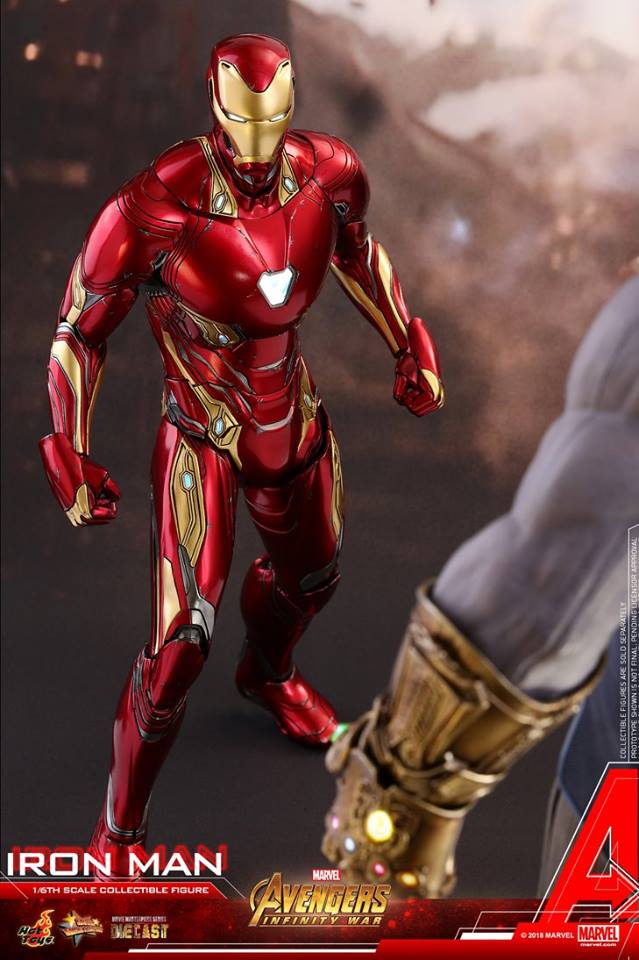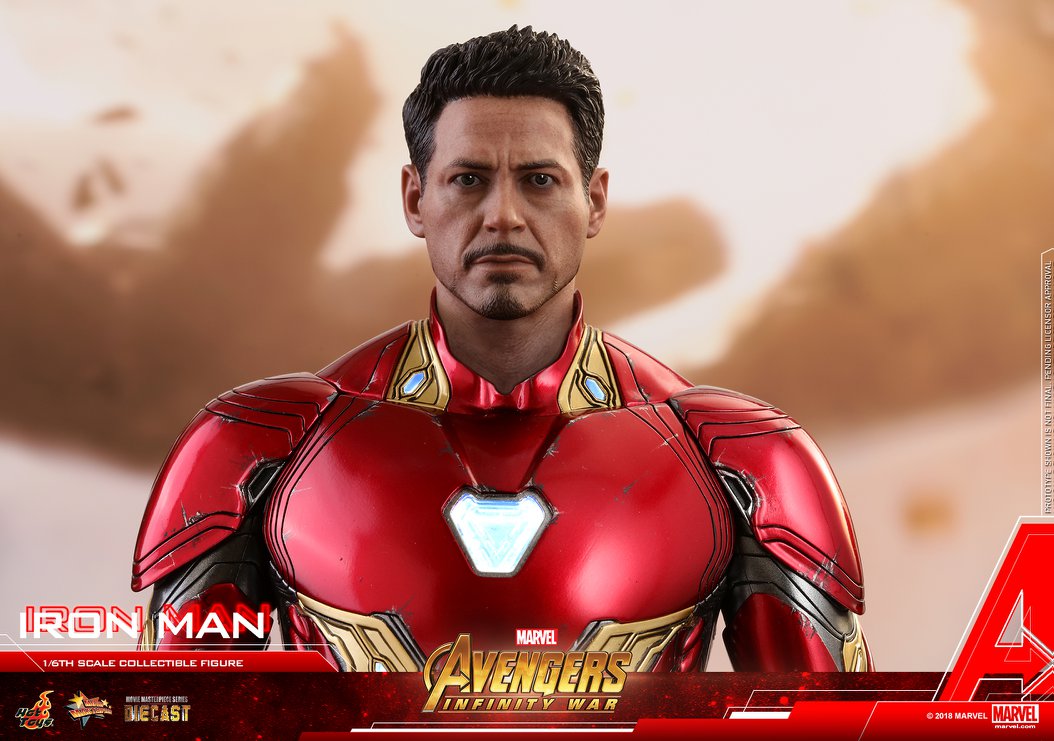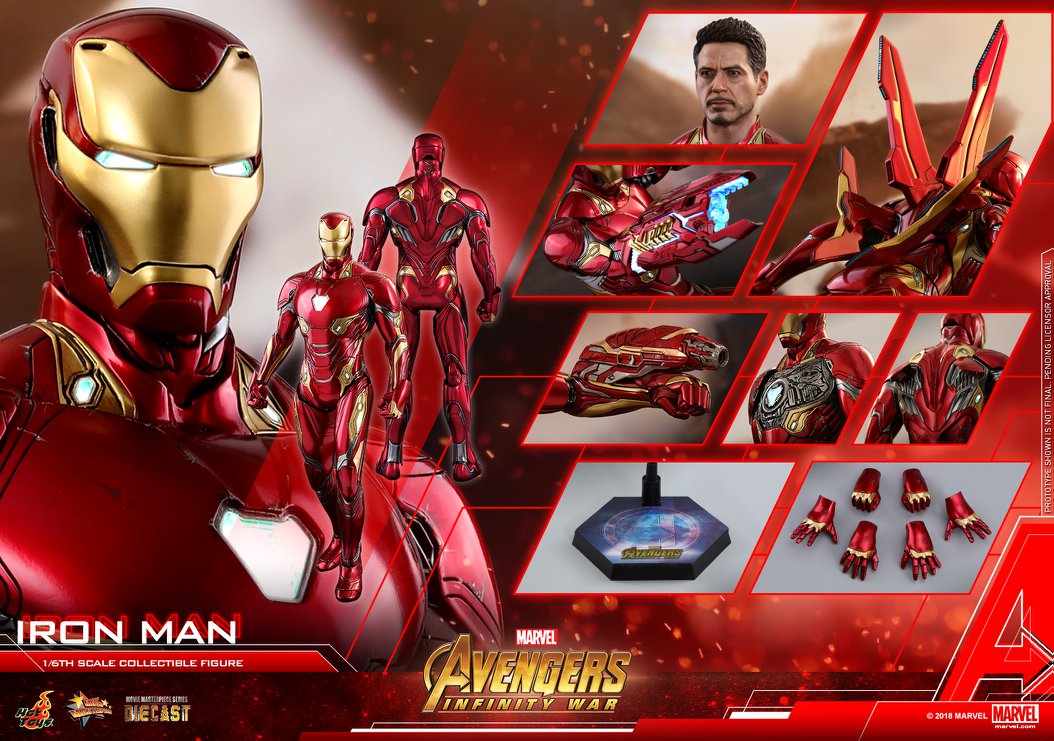 An unprecedented cinematic journey ten years in the making and spanning the entire Marvel Cinematic Universe, Marvel Studios' "Avengers: Infinity War" brings to the screen the ultimate, deadliest showdown of all time. The Avengers and their Super Hero allies must be willing to sacrifice all in an attempt to defeat the powerful Thanos before his blitz of devastation and ruin puts an end to the universe.
Anthony and Joe Russo direct the film, which is produced by Kevin Feige. Louis D'Esposito, Victoria Alonso, Michael Grillo and Stan Lee are the executive producers. Christopher Markus & Stephen McFeely wrote the screenplay. "Avengers: Infinity War" releases in U.S. theaters on April 27, 2018.