Paramount has once again changed the release date for the upcoming Tim Miller-directed untitled Terminator 6 movie.
The film was recently pushed back four months, but now Paramount announces the latest date moves up a week with a November 15, 2019 release date (from a previous Nov. 22).
The Terminator news came with Paramount also announcing the release dates for the A Quiet Place sequel, and new release dates for Top Gun 2 (June 26, 2020) and Sonic the Hedgehog (Nov. 8, 2019).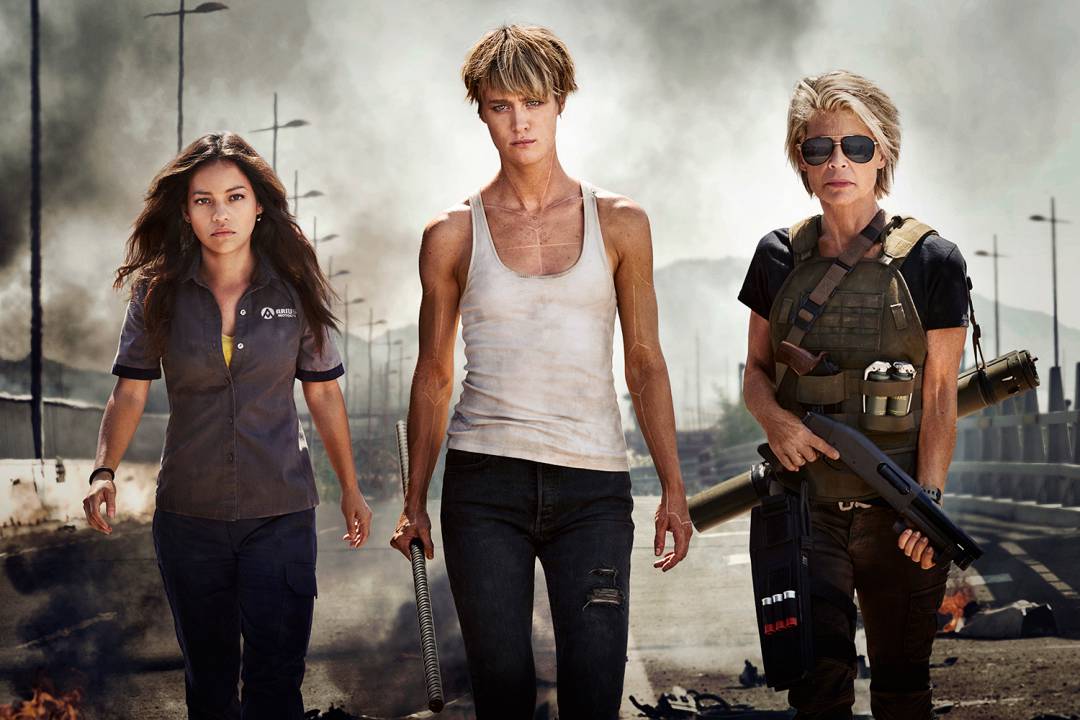 Terminator
Recent news for the Terminator 6 movie includes that Arnold Schwarzenegger is back and filming his part. While not much is known about what role Arnold Schwarzenegger will play, the movie has been said to be a direct sequel to Terminator 2, which ignores everything that has come after T2. It's been said the movie in part explains why the human body of Arnold was first chosen by Skynet for their cyborgs killing machines.
The movie also stars Ghost Rider-actor Gabriel Luna as a new Terminator, Mackenzie Davis who is said to be a soldier from the future, Natalia Reyes is described as playing a young woman from a working class neighborhood in Mexico City who finds herself in the battle between humans and machine, Diego Boneto is Reyes' brother, and Linda Hamilton returns as Sarah Connor.
James Cameron is also involved as a producer and is overseeing things.