Sydney Sweeney, known for HBO's Euphoria, is developing and starring in a Barbarella movie for Sony.
Sweeney will star as the titular character and will also executive produce the project; the film does not have a director or writer attached as of yet.
"Time to save the universe," she posted on Instagram.
Sydney Sweeney is also known for White Lotus and is starring in the upcoming Sony Spider-Man spinoff movie, Madame Web, where she is said to be playing Julia Carpenter who in the Marvel comics is known as Spider-Woman.
Barbarella created in 1962
The character of Barbarella was created by Jean-Claude Forest in 1962 and first appeared in a French magazine.
At the time the stories were controversial and deemed erotic as Barbarella would travel from planet to planet having numerous adventures, often involving sex.
The aliens she meets often seduce her, and she also experiments with a "machine excessive" or "orgasmatron" (via wiki).
Barbarella movie
In 1968, a Barbarella movie was released starring Jane Fonda by French filmmaker Roger Vadim with Fonda as the title character, a space-traveler, and representative of the United Earth government sent to find scientist Durand Durand, who has created a weapon that could destroy humanity.
The film is said to have a good opening but goes downhill from there.
It did manage to be pretty popular in the UK as it was the second-best movie at the box office at the time.
Robert Rodriguez tried getting a new flick off the ground back in 2007 starring Rose McGowan (the pair teamed up for the Grindhouse movies, Planet Terror, Death Proof) and filmmaker Robert Luketic also tried to get a new project off the ground in 2009.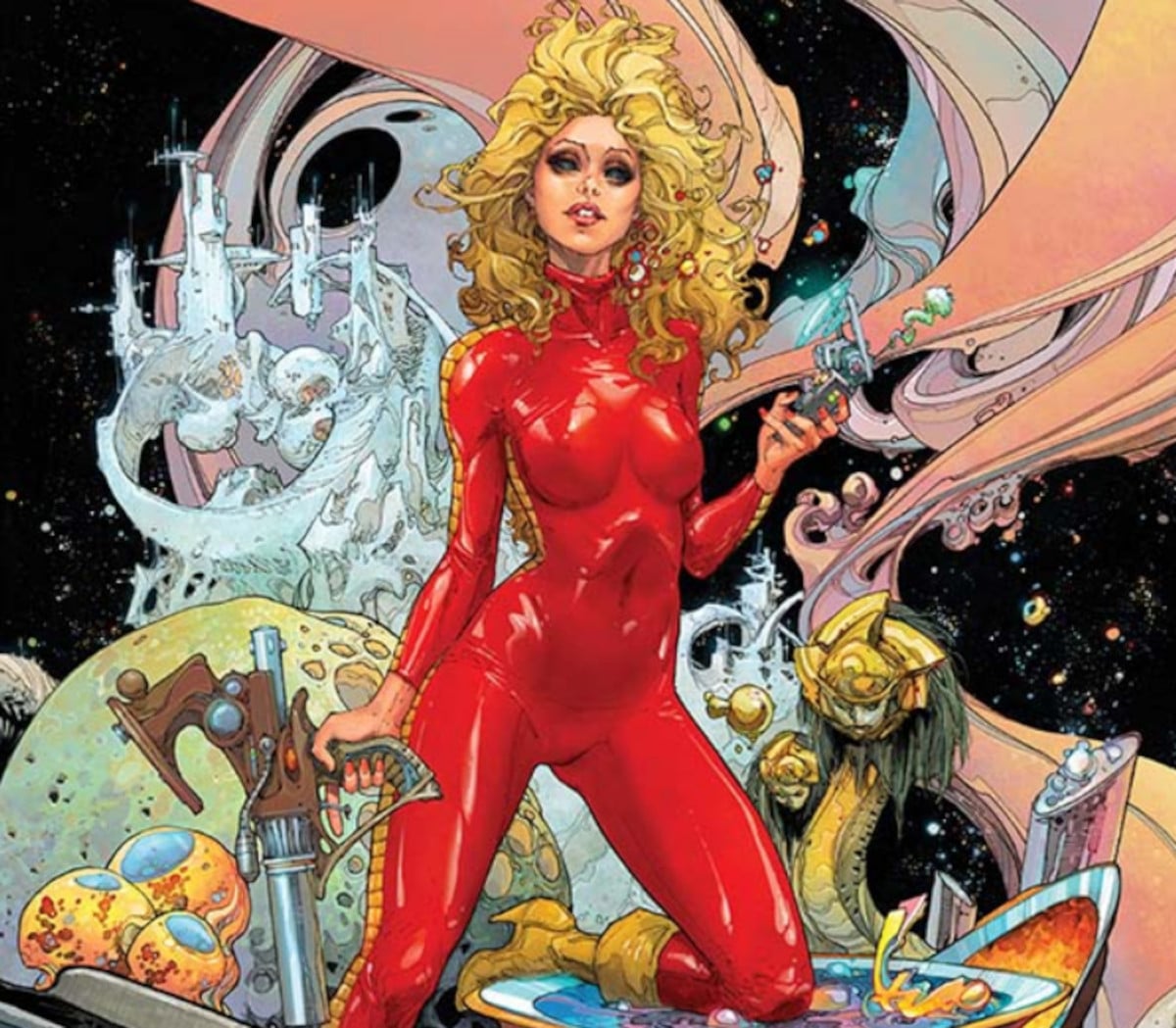 Barbarella comic book back
Dynamite Entertainment also released a Barbarella comic book back in 2017 (the new Red Sonja movie is also based on the Dynamite comics) which is also about cosmic space adventures.
Back in 2014 we reviewed the series and offered, "What I found was a classic adventure-style comic book with a sexy atmosphere, but not in the way I was expecting. Barbarella might be a character that spends most of her time half naked, but it isn't out of being helpless or incapable. Far from it. If anything she's someone who could stand toe-to-toe with James Bond. Not as a female lesser version, but as a solid character with just as much know-how and sexual charisma."