Following the Season 2 premiere, Netflix has announced Sweet Tooth will be renewed for its third and final season.
The details include Season 3 will consist of the show's final eight episodes following Gus the hybrid deer-boy, played by Christian Convery.
"In a lot of ways, it's exactly the story that I imagined we would tell and in a lot of ways it takes on its own life," creator, showrunner and executive producer Jim Mickle told Netflix. "At the beginning, I think you set out to tell these landmark pieces of Gus' story and the big pieces of the comic book, but the beauty of long-form storytelling and Gus' journey over 24 episodes is the characters themselves tell you what they want to be. The crew and cast bring so much depth and point of view to who the characters are and where they've come from and where they're going."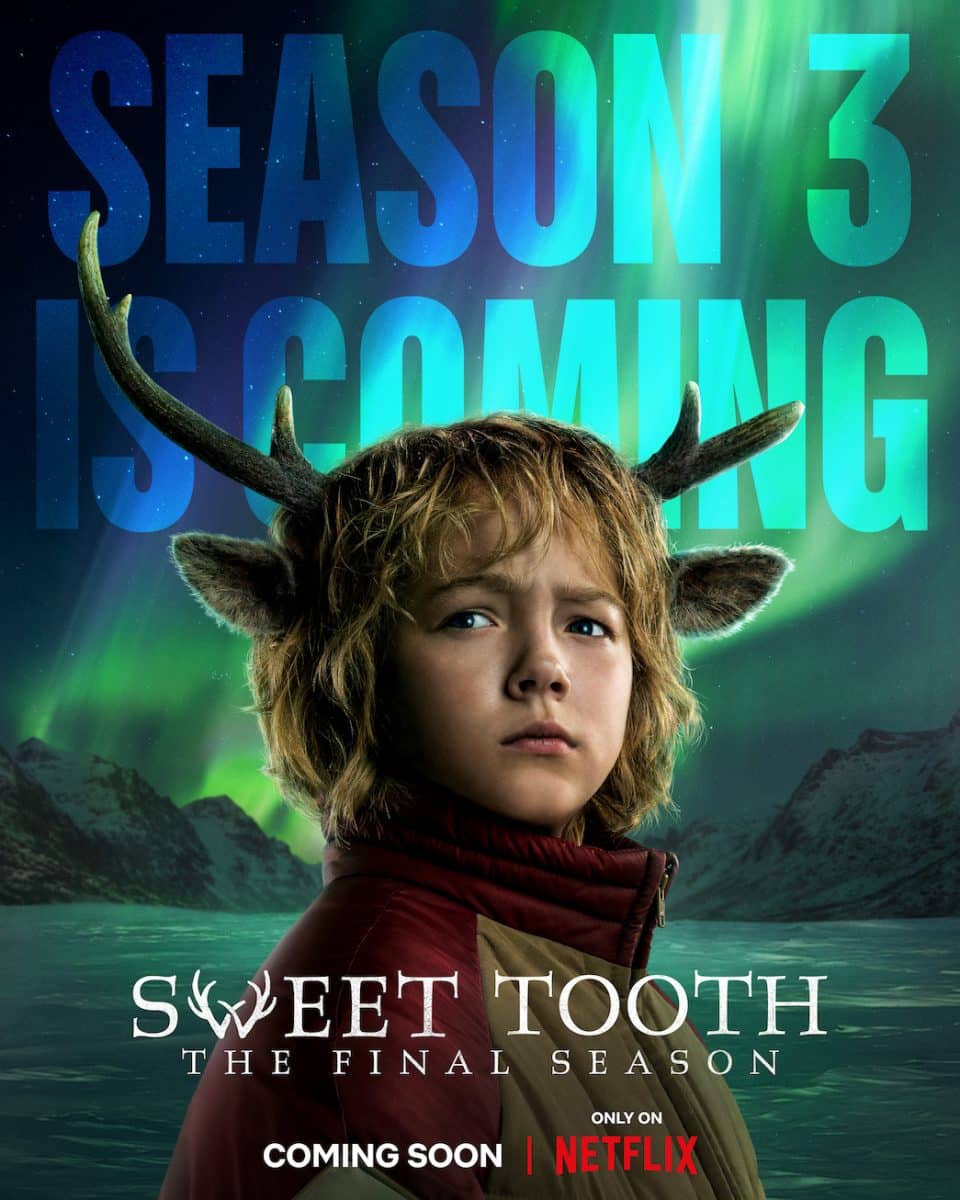 What is Sweet Tooth Season 3 about?
Netflix has revealed the final season will be an artic story, as Season 1 and 2 feature Gus in Colorado but he starts to make his way to Alaska, which is where Season 3 starts.
"[It's] another road trip story like Season 1, but in a very different way," Mickle said. "Season 3 is an Arctic story with exciting new adventures and what we hope will be a satisfying conclusion to this epic tale. Gus is going to see a side of the world and humanity that he didn't see in Season 1 or 2."
Convery also reveals Season 3 is darker than previous seasons.
"Gus is growing alongside the series, starting to mature as the themes get darker. There's a lot he has to deal with, and it's peak Sweet Tooth intensity," he said.
"In Season 3, everybody is dealing with some kind of wound or emotional loss, whether that was somebody in their life or a part of themselves," Mickle added. "Everybody is looking inward and looking to move on and ultimately learning that life doesn't stop. You have to keep putting one foot in front of another."
Sweet Tooth Season 2 is now on Netflix and in its first four days of release has been viewed for 48.3 million hours.
The show is also executive produced by Robert Downey Jr., Susan Downey, and Amanda Burrell.