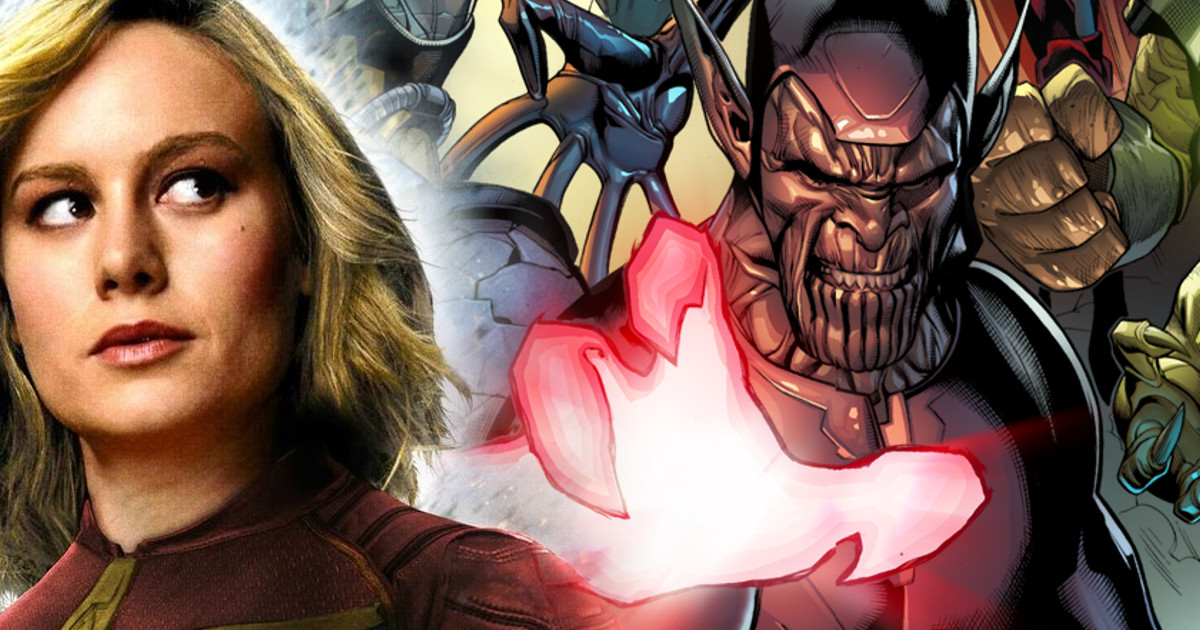 This past Comic-Con saw the villains of Captain Marvel revealed with the Skrulls, an alien reptitlian race of shapeshifters.
Kevin Feige also revealed that the Captain Marvel movie will be set in the 1990s and also adapt the Kree Skrull War. Now it's learned the movie may also add elements from the Secret Invasion comic book storyline, which saw the Skrulls invade earth disguised as Marvel superheroes.
Marvel Studios also revealed Skrull concept art at the SDCC, and now the artist behind the art, Jerad S.Marantz, offers a possible new insight into the Captain Marvel movie.
Jerad S. Marantz posted his Skrull concept art from the Captain Marvel movie on Instagram and included a very interseting hashtag: #superskrulls.
As many fans of Marvel COSMIC know, there is the character of Kl'rt, aka the Super-Skrull, who has the four combined powers of the Fantastic Four.
Now while I believe Fox Studios owns the specific rights to Kl'rt the Super-Skrull, it should be noted that Jerad S.Marantz's hashtag lists "superskrulls" and not "superskrull," so Marantz could simply be hinting at superpowered skrulls in Captain Marvel and likely not Kl'rt.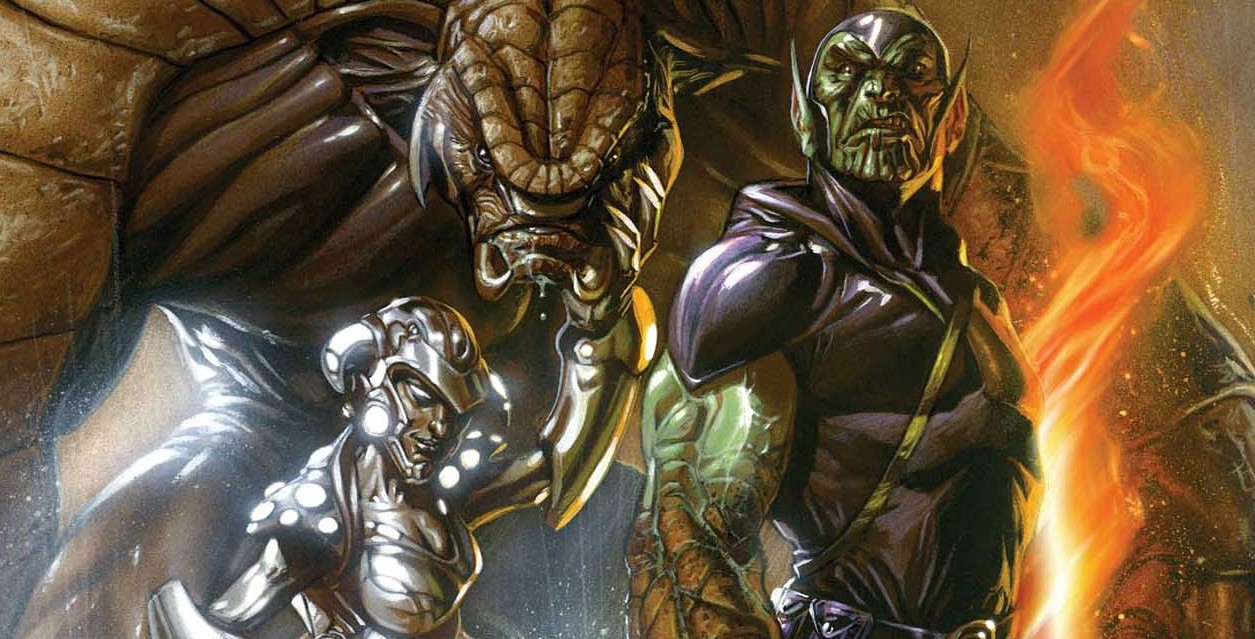 In addition, Kl'rt isn't the only Super-Skrull in the Skrull Empire as some include (from Secret Invasion): Chrell, A Skrull training instructor and commander; Criti Noll, a Skrull with the powers of Hank Pym; Khn'nr, A Skrull who posed as Captain Marvel with a copy of his Nega-Bands, and more.
Now how much of the Secret Invasion comic that will play a part in the Captain Marvel movie remains to be seen, because since Captain Marvel takes place prior to Iron Man and Avengers, what MCU superheroes would actually get replaced? It's probable the "superskrulls" are more than likely enhanced and superpowered skrulls in the Captain Marvel movie (my guess).
Captain Marvel has a March 8, 2019 release directed by Anna Boden and Ryan Fleckand starring Brie Larson and Samuel L. Jackson.