While promoting the upcoming release of Black Adam, Dwayne Johnson teases the return of Superman.
The Rock spoke with Jake Hamilton on YouTube and was asked what does the fight look like in his mind between Black Adam and Superman and who would land the first punch?
"I think Black Adam lands the first punch," replies Johnson. "Now I don't know if Black Adam lands the last punch. I grew up a DC boy. I love Superman. I loved Superman and still do. Clearly [laughs]."
Jake continues and asks if Johnson can see the fight already in his mind.
"I can see things so clearly on how that scene looks like, what that scene looks like, what the film looks like, what the next three films look like," responds Johnson. "Now, whether or not that comes to fruition, that always helps when you have that kind of clarity."
The Rock continues, "But here is what I do know. Listening to the fans when I was wrestling always led and guided me. Just like now. So for that past ten years, as I was pushing Black Adam up this hill to get made, for the past five, six, seven years, I was also listening to the fans at the same time where you have Black Adam, where we will create Black Adam for him to be the most powerful and unstoppable force on this planet. The most powerful and unstoppable force in the entire universe has been on the sidelines for too long."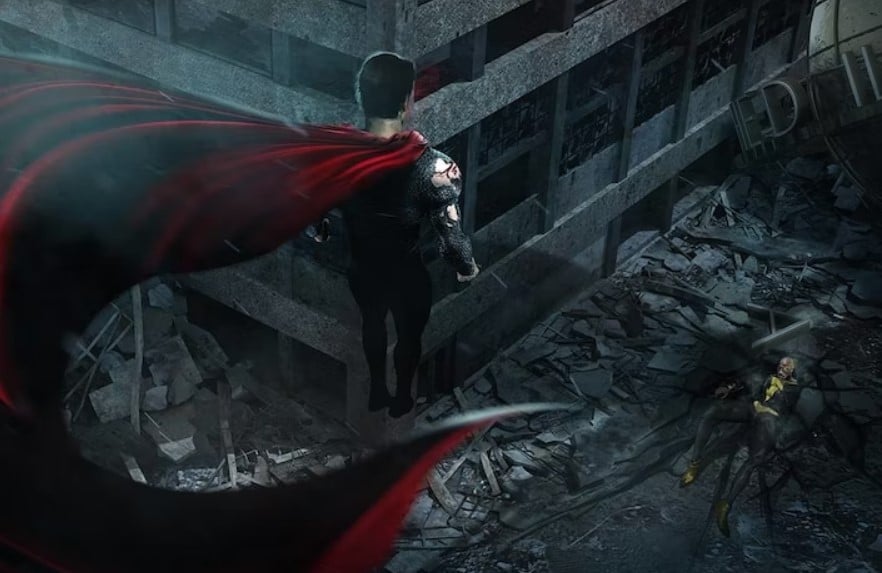 Dwayne Johnson has big DC plans
Rumors have offered for a while that Henry Cavill will return as Superman in Black Adam and I was also told by DC insiders at Comic-Con that Dwayne Johnson and his Seven Bucks Production team want to take over the DC films universe, but of course, all that depends on the success of Black Adam.
Johnson's former wife and producer business partner, Dany Garcia, also happens to be the manager of Henry Cavill, so we see how Henry can return as Superman.
I know DC is holding an exclusive Black Adam screening Oct. 12 in NYC for its Bat Cowl NFT holders, so becareful as spoilers will be coming out early.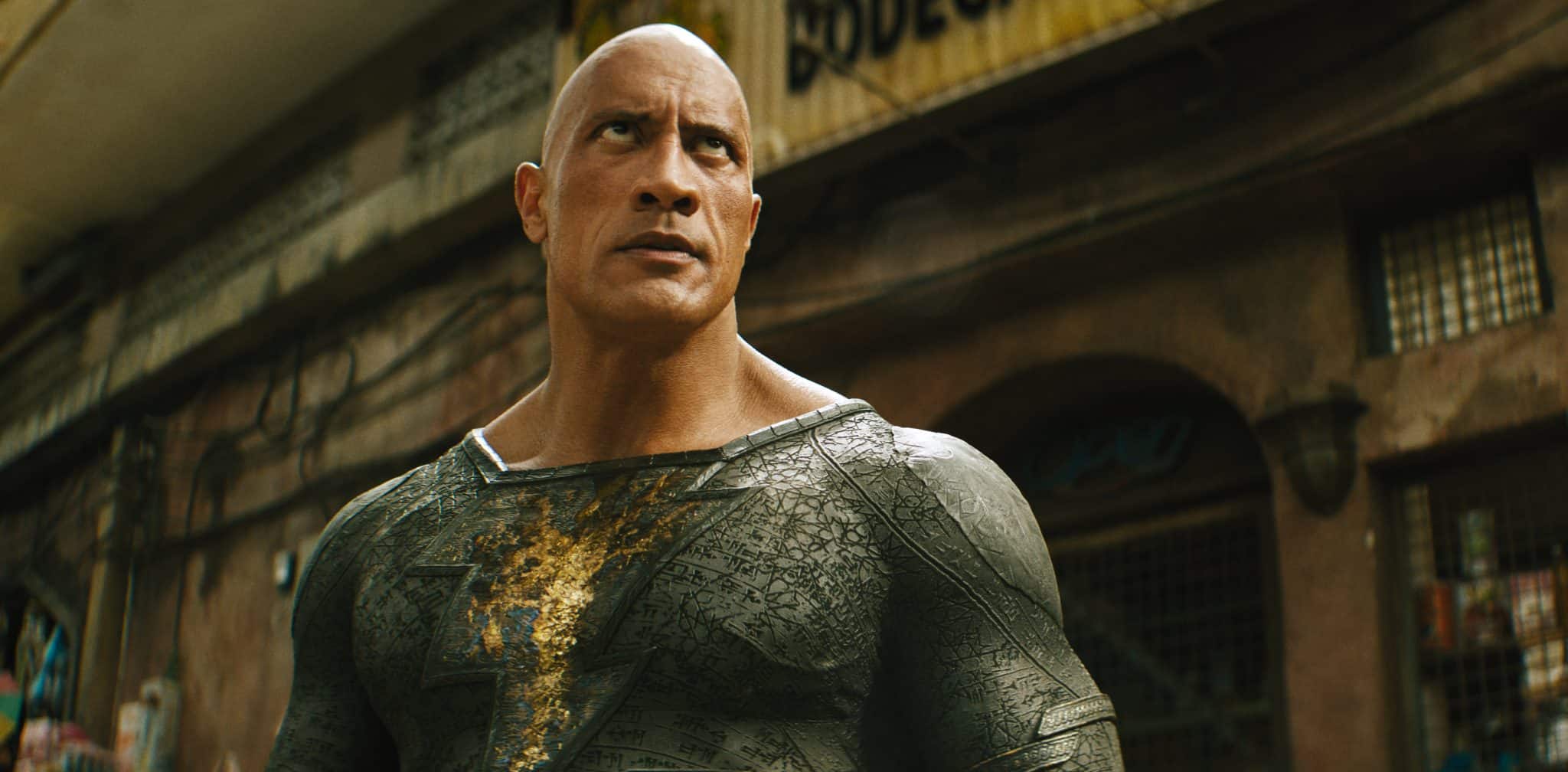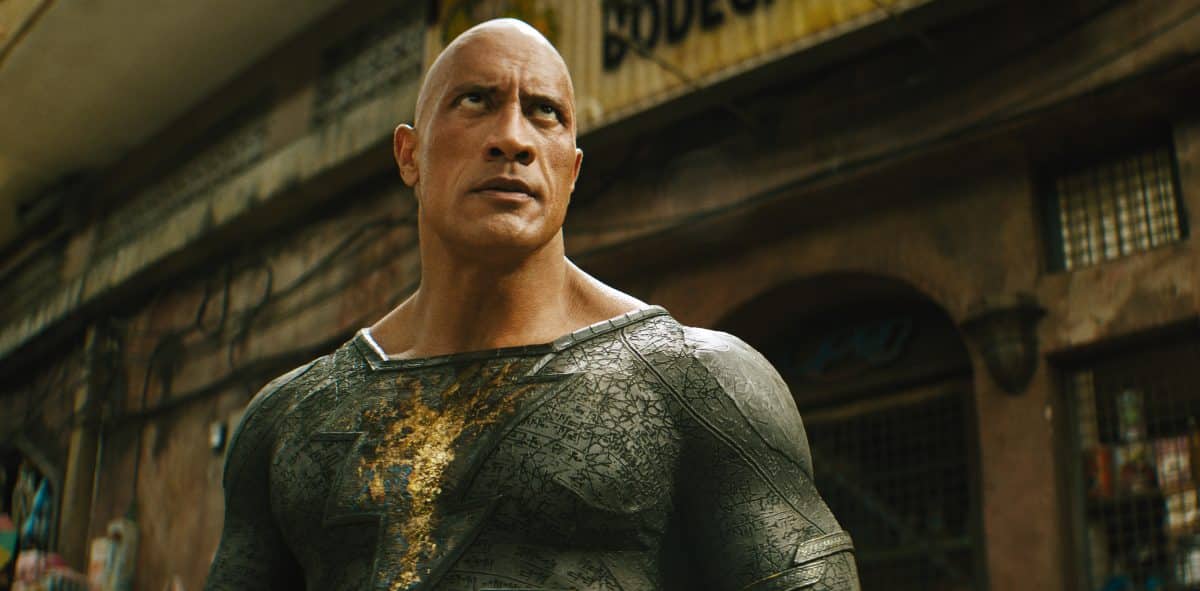 Black Adam gets released on Oct 21
Black Adam gets released on Oct 21 directed by Jaume Collet-Serra and also stars Aldis Hodge as Hawkman, Noah Centineo as Atom Smasher, Sarah Shahi as Adrianna, Marwan Kenzari as Ishmael, Quintessa Swindell as Cyclone, Bodhi Sabongui as Amon, and Pierce Brosnan as Dr. Fate.
A recent synopsis teases that in ancient Kahndaq, the slave Teth Adam was gifted the almighty powers of the gods.  But he used those powers for vengeance and was imprisoned.  Now, 5,000 years later, he is freed and once again wields his dark sense of justice onto the world."
The description continues, "Refusing to surrender, Teth Adam is challenged by a team of modern day heroes known as the Justice Society— Hawkman, Dr. Fate, Atom Smasher and Cyclone—who seek to return him to eternal captivity."
Tickets are now on sale.