The writing has been on the wall that likely Superman & Lois Season 4 is the last and now it is learned there are even more budget cuts on top of budget cuts.
With The CW having been sold and all the DC shows canceled at the network except for Superman & Lois and with James Gunn rebooting the Man of Steel in 2025, it's guessed Superman & Lois Season 4 will be the final season.
I hope that's not the case as the series is one of my favorites, but the latest is that Deadline is reporting the Superman & Lois Season 4 writers room has seen cuts.
According to the site, the budget cuts that come with Superman & Lois Season 4 include downsizing from eight writers to five for the upcoming fourth season.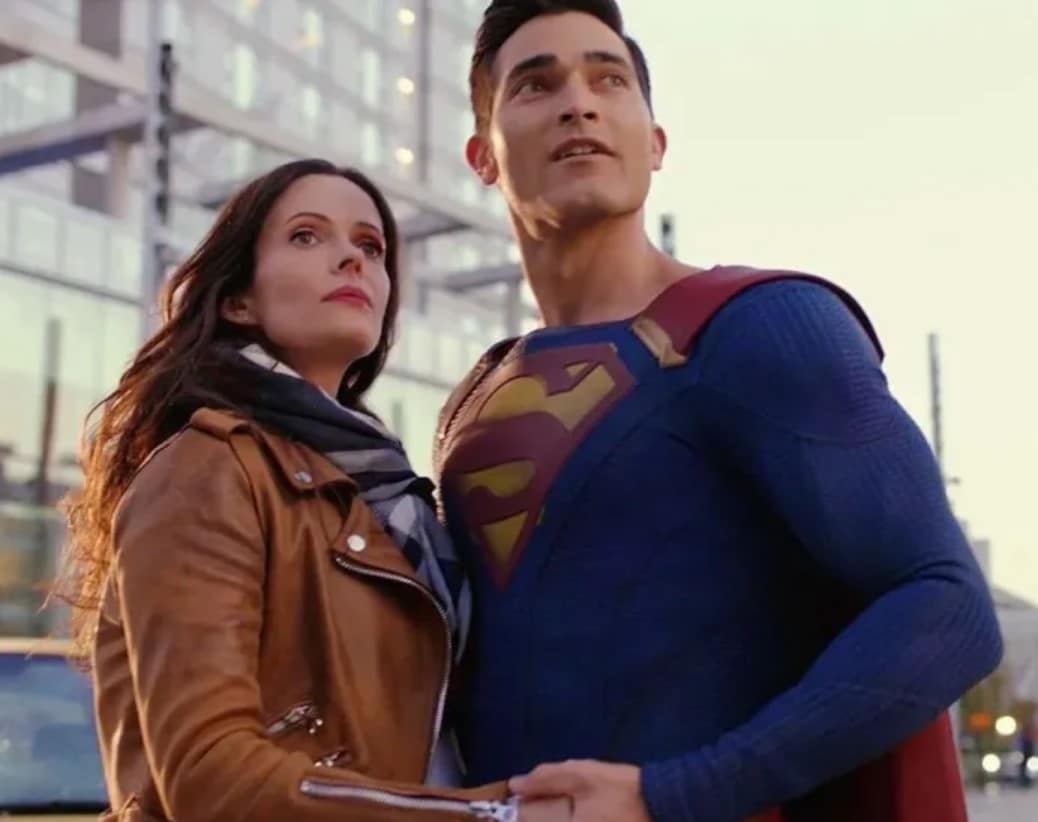 Warner Bros Discovery is Superman's kryptonite
My DC insiders filled me in at Comic-Con that Season 4 is a disaster and went so far as telling me they should have just canceled the series after Season 3. They've told me that WBD is broke AF and that Superman & Lois Season 4 is supposed to depower Superman to save on VFX costs.
It's also known the fourth season has been cut to a shortened 10-episode season.
Regarding the VFX, earlier in the month also saw it reported the new season is getting delayed because of the VFX, with the reason said to be to allow time for visual effects work, so maybe they are at least trying to get things right on that end, assuming that is even the real reason for the delay.
It was also previously reported that the entire Smallville cast has been cut and only the main cast in addition to Michael Cudlitz as Lex Luthor will be returning for Superman & Lois Season 4.
So that means returning includes Tyler Hoechlin as Clark and Superman, Elizbeth Tulloch as Lois, Michael Bishop as Jonathan Kent, and Alex Garfin as Jordan Kent.
The exiting cast could possibly return in guest starring roles and includes Dylan Walsh as Sam Lane, Emmanuelle Chriqui as Lana Lang, Erik Valdez as Kyle Cushing, Inde Navarrette as Sarah Cushing, and Sofia Hasmik as Chrissy Beppo, with Wolé Parks as John Henry Irons, and Tayler Buck who plays his daughter Natalie Irons also out.
With the Smallville cast out of the show, it's guessed the setting for Season 4 may move from Smallville to Metropolis, which would explain why no Smallville characters and would still include Michael Cudlitz as Lex Luthor.
We can also guess there might be a time jump to kick off the new season.
Deadline also previously reported that "in addition to trimming the cast, the series likely would lean more heavily into its core premise as a family drama going forward while still honoring its superhero roots."