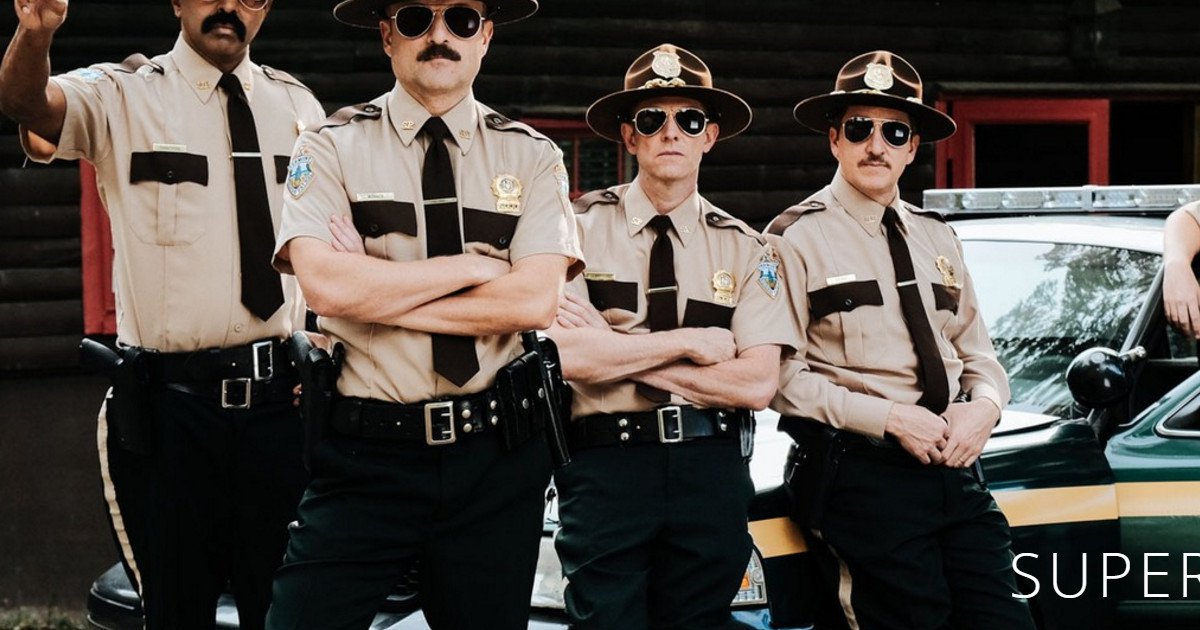 Watch a teaser trailer for Super Troopers 2 below, the sequel to the 2001 hit movie!
Super Troopers 2 has an April 20, 2018 release directed by and starring Jay Chandrasekhar as Trooper Thorny, Kevin Heffernan as Rod, Steve Lemme as Mac, Paul Soter as Foster, Erik Stolhanske as Rabbit, Lynda Carter as Vermont Governor Jessman, Marisa Coughlan as Officer Ursula Hanson, Brian Cox as Captain John O'Hagen, with Emmanuelle Chriqui, Tyler Labine, Hayes MacArthur, Will Sass and Rob Lowe.
Synopsis:
Everyone's favorite cops are back (by popular demand) with the long anticipated follow up to the cult comedy classic: Super Troopers 2. When the United States and Canada get into a dispute about the location of the actual border, the Super Troopers – Mac, Thorny, Foster, Rabbit and Farva – are called in to set up a new Highway Patrol station in the contested area. Our heroes quickly revert to their own brand of unconventional police work.