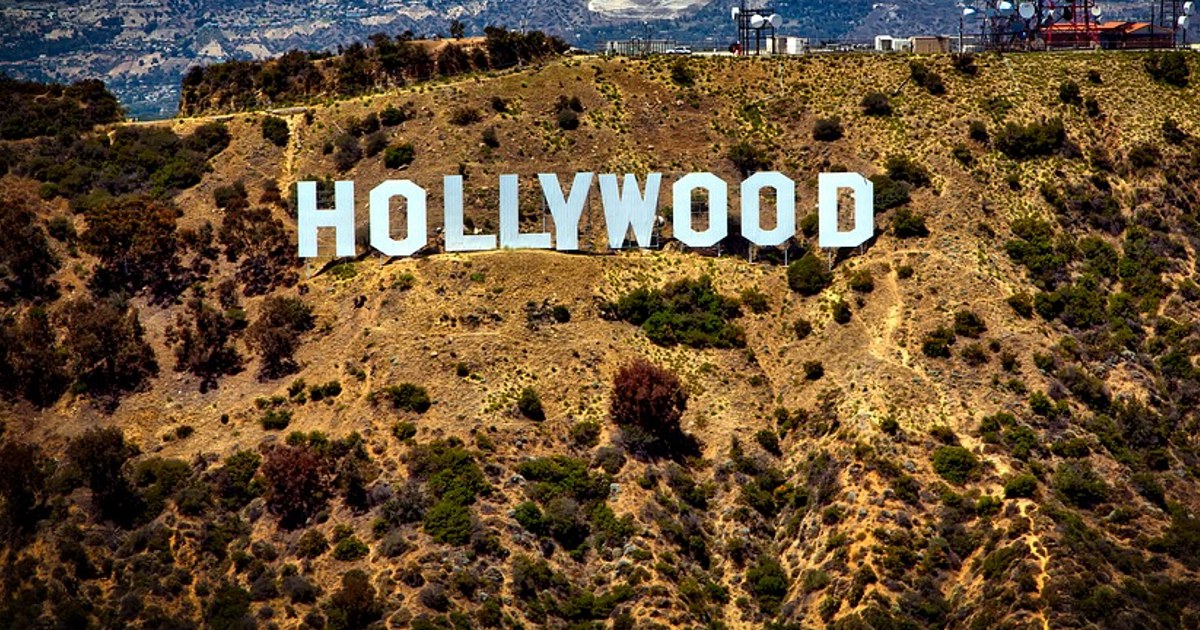 The State of Hollywood:
10 Best American Born Actresses as of 2012
By: Lawrence Napoli
(Editor's Note: CBN's movie reviewer, Lawrence Napoli, offers his views and opinions on the movie biz in his column, "The State Of Hollywood.")
A little while ago when EIC of CosmicBookNews.com, Matt, and I visited the set of Ombis we got into a discussion with some of the cast in regards to the upsurge in fantasy/sci-fi/action/adventure/comic book adaptations. The conversation was very interesting, but the lasting observation the actors made was in regard to the decreasing presence of Americans cast in these supposedly iconic "American" roles. The most notable example they made was Henry Cavill who is Superman in the upcoming Man of Steel film. "They really couldn't find an American to fill that role?" they asked. In all honesty, I could not think of any response to such a complaint as the US has millions of talented (and undiscovered) thespians here at home that are begging for opportunities, and I cannot believe there isn't an American in existence that could not do that role justice. Granted, there will only be one Christopher Reeve and his film adaptation of the character will NEVER be matched, but he was American as apple pie and it showed in his sincere and heartfelt performance.
Hollywood, it seems, is not immune to the global economic practice of outsourcing. China has a strong foothold nowadays with its purchase of AMC Theatres and 50% ownership of Iron Man 3. The United Kingdom has a stranglehold on lasting film talent as British born actors, directors and producers are regulars in every award ceremony that matters. Australia has cornered the market on up-and-coming talent. India has Bollywood, which has lost steam in this hemisphere since Slumdog Millionaire, but is still quite relevant. And America . . . well, we have young stars making real life trouble, plastic YouTube sensations and individuals that make careers out of the phrase: "style over substance." Hollywood used to be "as American as apple pie," but no longer and while that may be bad in and of itself — the argument can be made that America is phasing out of Hollywood.
The times are reflected by the individual talent that is featured in the forefront and "the actor" (for the time being) is the first thing the audience sees and identifies with in the movies. Thus, I present these lists of the 10 best, American born, Hollywood actors and actresses. And by "best" I specifically mean my personal favorites of that are currently ACTIVE and have demonstrated genuine talent, not just good looks, a fat paycheck and popularity. I'm not a fan of "top ten's" because quite frankly, EVERYONE does them and they are invitations to the angry and ignorant to regurgitate verbal bile over absentees. However, I'm compelled to write these lists as indicators of the present relevance of America in Hollywood as well as thoughts for the future role American talent may play.
Ladies first:
10) Halle Berry
Born: Cleveland, Ohio in 1966
Last major feature: New Year's Eve (2011)
Notable awards: 2001 SAG and Academy Award for best actress in Monster's Ball, 2000 Emmy, Golden Globe and SAG for best TV actress in Introducing Dorothy Dandridge.
Highlights: X-Men, Bulworth, Jungle Fever
Halle Berry's legacy to me will forever be how naked her body was in Monster's Ball and the fact that she got an Academy Award out of it. Sometimes nudity is an artistic endeavor and sometimes it's porn, but it's not always necessary and often cited as an example of exploitation. Such is the burden of physical beauty as Hollywood doesn't have a ton of "ugly people" in front of the camera, but Berry is a proven professional with a long career featuring a variety of performances and notable awards. It appears she's slowing down what with direct to video releases such as Dark Tide and let's not forget her Golden Raspberry for Catwoman. However, she still looks great and can produce a quality performance if directed to her full potential and can find the right role.
9) Amanda Seyfried
Born: Allentown, Pennsylvania in 1985
Last major feature: In Time (2011)
Notable awards: None yet attained.
Highlights: Dear John, Chloe, Mamma Mia!
I know, I know: no real individual recognition for her acting yet, but she is still exiting her teenie-bopper appeal and I see real potential in Amanda. The reason she is not a blond version of her Jennifer's Body costar, Megan Fox is that she takes risks (erotic thriller Chloe) and combines those with variety (singing and dancing in Mamma Mia!). The golden age of Hollywood required actors to be triple threats, but that has long since passed as simple believability is seen as a bonus these days. Amanda is not a quintessential example of the triple threat, but proven capable and willing: two things the majority of Hollywood actresses do not demonstrate regularly.
8) Scarlett Johansson
Born: New York City, New York in 1984
Last major feature: The Avengers (2012)
Notable awards: 2003 BAFTA for best actress in Lost in Translation
Highlights: Vicky Christina Barcelona, The Prestige, Ghost World
Scarlett Johansson's face makes regular appearances on magazine covers and there is no question that her star continues to be on the rise, but she still hasn't quite found her signature performance. The key emotion she demonstrates in most of her roles is vulnerability and that ability requires a sense of self beyond the reach of young stars more interested in substance abuse and car accidents. When she becomes more fluent with assertiveness (The Avengers), she will be a force to be reckoned with in Hollywood for the foreseeable future.
7) Zoe Saldana
Born: Passaic, New Jersey in 1978
Last major feature: Colombiana (2011)
Notable awards: 2010 Academy of Science Fiction, Fantasy & Horror Films best actress in Avatar
Highlights: Colombiana, Avatar, Star Trek
Zoe is certainly making her foothold in Hollywood more as an action star as opposed to a sex symbol. Although she is not on Sigourney Weaver's level yet, she has a clear ability to kick a$$ as well as selling sincerity on the screen. She has also been able to do this while being attached to some major, blockbuster franchises which may limit her future recognition by formal award committees. If she can schedule more work with smaller, indie films, she may be able to counter this affect because she can bring her A-game to either venue.
6) Sandra Bullock
Born: Arlington, Virginia in 1964
Last major feature: Extremely Loud & Incredibly Close (2011)
Notable awards: 2010 SAG, Golden Globe and Academy Award for best actress in The Blind Side
Highlights: The Proposal, Miss Congeniality, The Net
A while ago, Sandra appeared to be earmarked to take over as the queen of romantic comedies. Yet, her solid career has proven the furthest from that simple pigeon hole. She's done action in Demolition Man. She's done drama in A Time To Kill. She is a proven veteran that can provide equal parts powerful, cute and serious for any production yet even now she doesn't seem to get the recognition she deserves. Her career has eclipsed those of Julia Roberts and Meg Ryan and despite such a statement, she continues to be hungry for more roles.
5) Anne Hathaway
Born: Brooklyn, New York in 1982
Last major feature: The Dark Knight Rises (2012)
Notable awards: 2009 Broadcast Film Critics Association best actress in Rachael Getting Married and nominated in too many to list
Highlights: Love and Other Drugs, The Devil Wears Prada, Havoc, The Princess Diaries
I don't like her, but I do respect her. Her filmography is undeniable and once again, variety and consistency are common themes that appear for actresses of this level. She is the de facto, "best" American actress of today as various professional opinions have her slated for legendary performances very soon and onward in the future. My malfunction with her is that I read a smarmy arrogance to all her performances that resonates an appeal of entitlement. She has paid her indie and Hollywood dues and now she is apparently owed. I need to see better if she's to climb this list.
4) Reese Witherspoon
Born: New Orleans, Louisiana in 1976
Last major feature: This Means War (2012)
Notable awards: 2006 BAFTA, Golden Globe and Academy Award for best actress in Walk the Line
Highlights: Water for Elephants, Legally Blonde, Cruel Intentions, Pleasantville
Reese exudes likeability. She is every bit the cute Southern Belle as much as she's a strong, capable woman. Her career is rooted in drama and romantic comedy, but her charm radiates in every role. I'd hate to admit that for her to become a better overall actress, choosing some edgier/darker roles may be the order of the day. As much as I'd like to see her in something outside her comfort zone, doing so would interfere with the very successful formula of her career thus far.
3) Angelina Jolie
Born: Los Angeles, California in 1975
Last major feature: Salt (2010)
Notable awards: 2000 SAG, Golden Globe and Academy Award for supporting actress in Girl, Interrupted
Highlights: Wanted, Mr. and Mrs. Smith, The Bone Collector, Gia
Sexy, powerful and marquee is Angelina Jolie as an actress and individual in the business of Hollywood as of today. As one half of the power couple: "BradJolina," she has extended her influence to various humanitarian efforts affording her a global celebrity for more than just her good looks and ability. As the daughter of John Voigt, she has the Hollywood pedigree and a filmography that cements her in just about everyone's various lists concerning "the best of all time." No other actress on this list demonstrates a wider range of diverse roles and quality within each role that can be matched. So how come she isn't #1? Well, there are simply 2 women that are just plain better.
2) Julianne Moore
Born: Fayettville, North Carolina in 1960
Last major feature: Crazy, Stupid, Love (2011)
Notable awards: nominated for just about everything, Toronto and Vancouver Film Critics best actress in Far from Heaven (2002)
Highlights: The Kids Are All Right, Chloe, Children of Men, Magnolia, The Big Lebowski, Boogie Nights
She is the indie queen of my dreams as well as being the Susan Lucci of Hollywood. She has the strongest indie filmography of any other actress on this list and as such, her productions never had the kinds of budgets to promote her for the major acting awards as well as her peers for larger productions. Her talent however, cannot be denied. Action, comedy and drama: she simply does it all. Ever the A-Lister, I never counted her amongst "one of (the token Hollywood) them." She may relish her outsider's status in that it has afforded her the roles she wanted to play when she wanted to play them. She may not be as young as some of the other actresses on this list, but she continues to pursue that elusive Oscar and I'll bet that she brings one home soon.
1) Meryl Streep
Born: Summit, New Jersey in 1949
Last major feature: The Iron Lady (2011)
Notable awards: Are you kidding? Too many to list!
Highlights: Doubt, The Devil Wears Prada, The Hours, The Bridges of Madison County, Death Becomes Her, Kramer vs. Kramer
Meryl Streep is the greatest film actress of all time. Yes, there are so many greats from so many countries of the past and present, but she has performed at such a high level at every stage in her life that her longevity is an unstoppable juggernaut of excellence and I challenge anyone to deny my claim. Add the simple fact that she continues to reach new highs (she just won best actress last year for The Iron Lady) and questioning her singular greatness becomes more foolish. In this current age of digital filmmaking, Meryl proves that no bells and whistles, no special effect and no substitution exists for a human performance that penetrates the soul. Every other actress on this list must basically discover new levels or maintain high excellence for another 10-20 years before they can match Meryl Streep. She is irreplaceable, unrivaled and for all the Oscars she didn't win; underappreciated. She is the one and only, Meryl Streep.