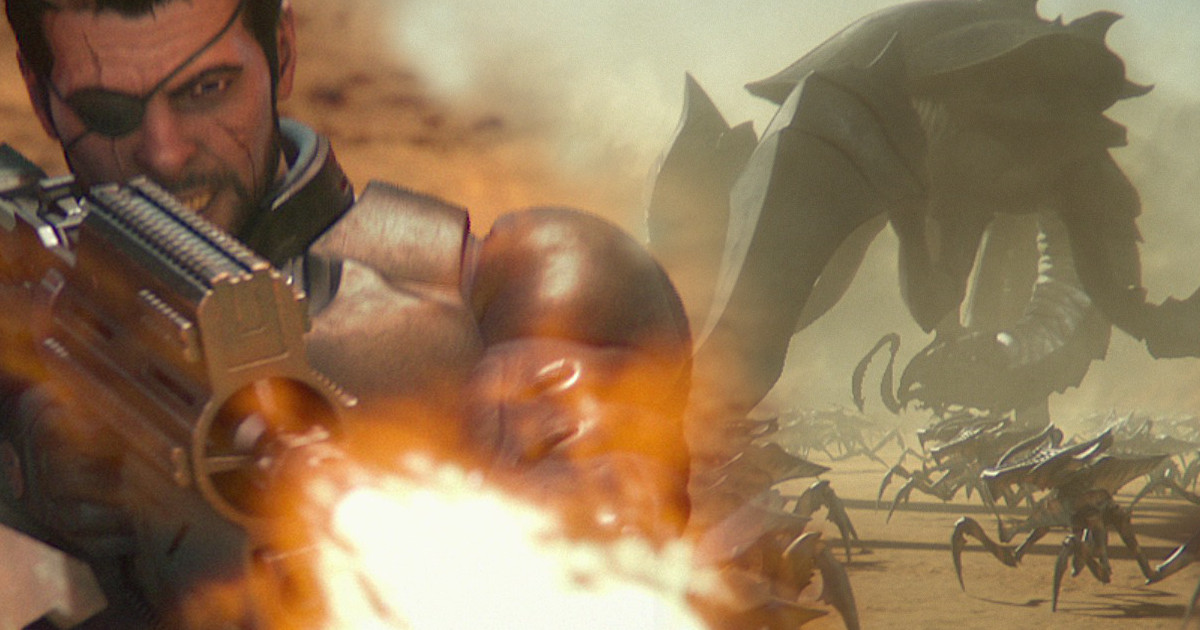 Watch the extended trailer below for the upcoming Starship Troopers: Traitor of Mars animated film which is a sequel to the 1997 movie and will be shown in theaters for one night only this Monday.
Casper Van Dien and Dina Meyer return as the voices of Johnny Rico and Dizzy Flores alongside comedian and Starship Troopers super fan DeRay Davis in an all-new military adventure from the writer of Starship Troopers and Robocop, Ed Neumeier.
In Starship Troopers: Traitor of Mars Johnny Rico has just been demoted and sent to a small satellite station on Mars whilst the Federation attacks the bugs' home planet. While trying to train his new recruits on this remote quiet station, the bugs show up in a surprise attack but the Federation's Fleet is too far away to help. It's up to Rico and his Troopers to save the planet and uncover how the bugs made it so close to home.
Fathom Events and Sony Pictures Worldwide Acquisitions present Starship Troopers: Traitor of Mars in U.S. movie theaters on Monday, August 21 at 7:30 p.m. and 10:00 p.m. local time. Each showing will also feature a special introduction by writer Ed Neumeier and actor Casper Van Dien, plus never-before-seen behind-the-scenes footage and interviews with the filmmakers.
Tickets can be purchased through FathomEvents.com.
Image still can also be found below.