The Star Wars: The Rise of Skywalker box office is worse than thought as it again comes in under industry estimates.
Initial estimates had the flick bringing in upwards of $220 million, however that was quickly changed to around $195 million, then most recently to $179 million, but the Star Wars: The Rise of Skywalker box office again falls under expectations.
It's reported that Star Wars: The Rise of Skywalker opening weekend box office is $177 million, much lower than the two previous flicks.
Deadline, of course, spins things that the Holiday is to blame and the critic reviews at Rotten Tomatoes, but at least they admit "theater circles are a bit let down."
Regarding Rotten Tomatoes, Star Wars: The Rise of Skywalker has dropped to 55% with 395 reviews accounted for. Its Audience score is just the opposite, a favorable 86%; however, some are thinking that the positive fan reviews may be fake as they don't sync up with the flick's low CinemaScore, as audiences gave it only a B+, the second-lowest of any of the Star Wars movies (Clone Wars has a B-).
The Holiday and reviews aren't to blame; Star Wars: The Rise of Skywalker just isn't a good movie, much like all of the Disney Star Wars films.
It's also estimated that its second weekend will drop considerably, something I have predicted, which follows what happened with The Last Jedi tanking at the box office following its own big opening.
Check out the numbers below.
You can read my review here, and Lawrence has also posted a more formal review.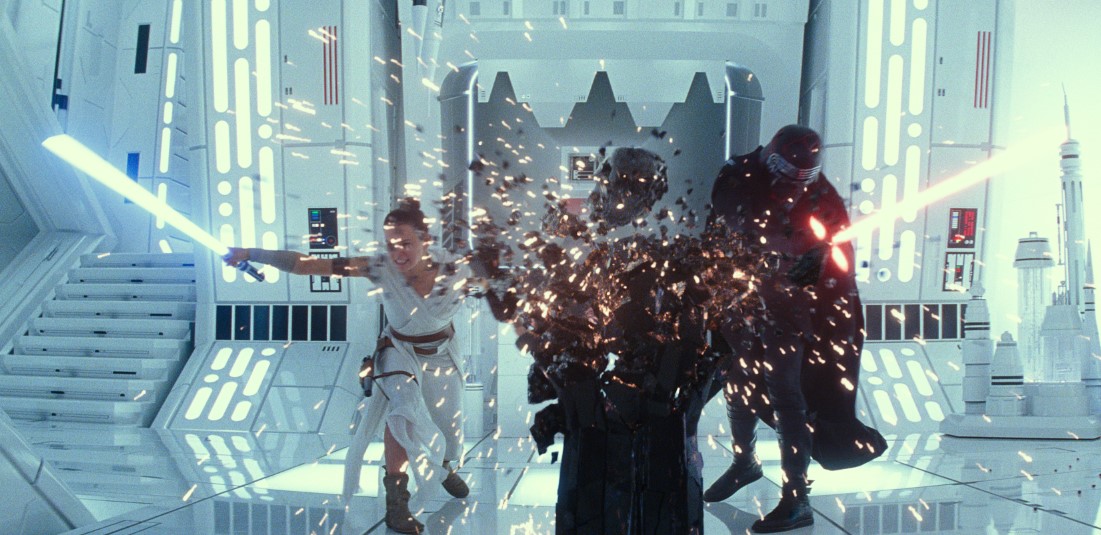 Star Wars: The Rise of Skywalker box office:
Thursday Previews: $40 Million
First Friday Gross: $89,615,288 (includes Thursday previews)
First Saturday Gross: $47,467,565
First Sunday Gross: $40,301,011
First Weekend Gross: $179.3 Million (Estimated)
Current Domestic gross: $177,383,864
Current international gross: $198,766,916
Current worldwide gross: $376,150,780