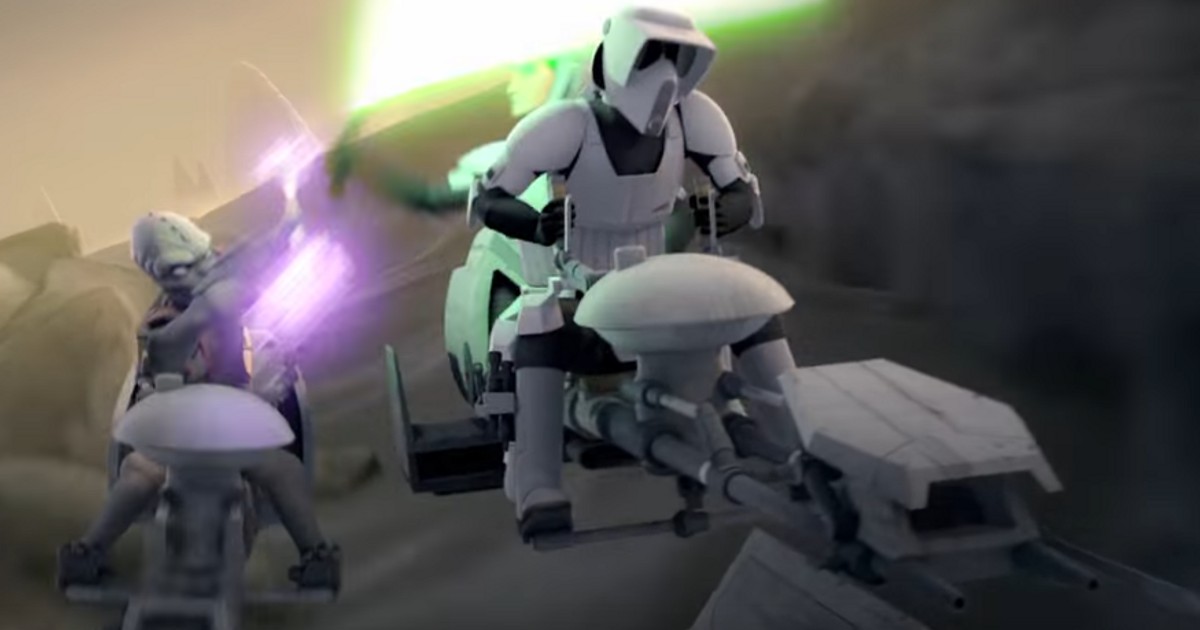 Today at Star Wars Celebration saw it announced that Season 4 for Star Wars Rebels will be the final Season.
It was also announced that Warwick Davis will play Ruhk.
Star Wars Rebels Season 4 is set to return for a fourth season, Lucasfilm announced a couple of weeks ago, premiering later this year on Disney XD. Star Wars Rebels, set between the events of Star Wars: Revenge of the Sith and Star Wars: A New Hope, features a cast of new heroes and has included Star Wars icons like Darth Vader, Yoda, and Princess Leia, along with fan favorites such as Ahsoka Tano and Captain Rex from the Star Wars: The Clone Wars animated series.