Last month saw the rumor that Jamie Lee Curtis may be a part of The Mandalorian Season 2; however, now that could be in doubt.
It was said that Jamie Lee Curtis was spotted multiple times on the set of the Star Wars show, but now it is said that things fell through.
According to MSW, things fell through over Jamie Lee Curtis appearing in The Mandalorian Season 2 due to a movie schedule conflict (which is something I previously pointed out as Curtis has been filming Everything Everywhere All at Once, and Curtis also has Halloween Ends and Spychosis in the works).
It is said The Mandalorian rumor is true and that Jamie Lee Curtis read through the scripts and even had costume fittings and meetings about the look of her character and was supposed to appear in The Mandalorian Season 2 as well as Season 3, which is already getting worked on.
It's also said plans may have also been in place for some sort of action figure.
It's claimed that "secret" filming may have taken place for Season 2 of The Mandalorian involving Jamie Lee Curtis, but again, things fell through at one point, with the site suggesting there could be alternate plans for her character, which may mean Curtis could still appear albeit in a much smaller role, or the role may have been recast.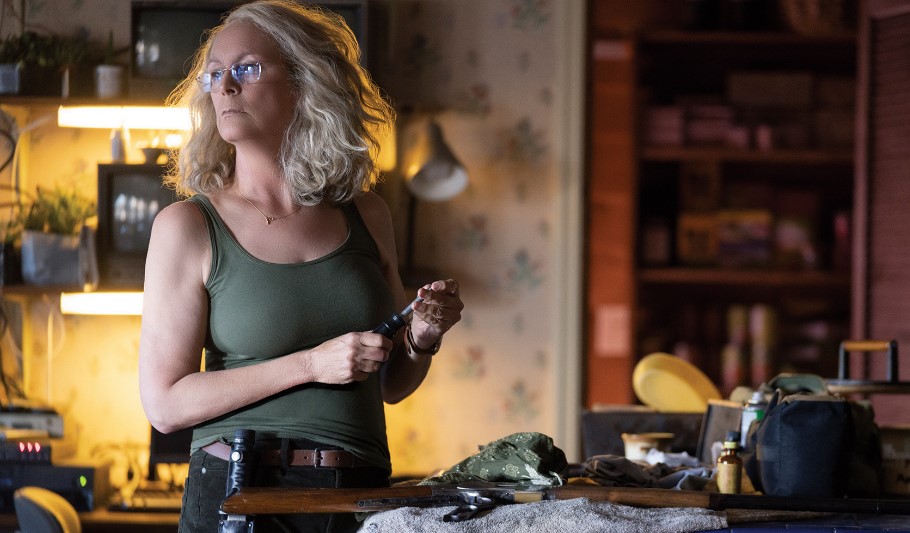 Jamie Lee Curtis may be too busy for The Mandalorian
It's said things with Jamie Lee Curtis may have gone a similar route with how actor John Leguizamo was supposed to appear in the first season of The Mandalorian but couldn't do the show and may instead appear in Season 2.
No details are known about Jamie Lee Curtis's character, but my hunch is the character involves Giancarlo Esposito's Moff Gideon (just a guess).
The Mandalorian Season 2 is set to debut on Disney Plus in October with Pedro Pascal as the titular character, Carl Weathers returns as Greef Karga, Gina Carano as Cara Dune, and actor/comedian Bill Burr is set to return as Mayfield, the Imperial sharpshooter-turned-mercenary.