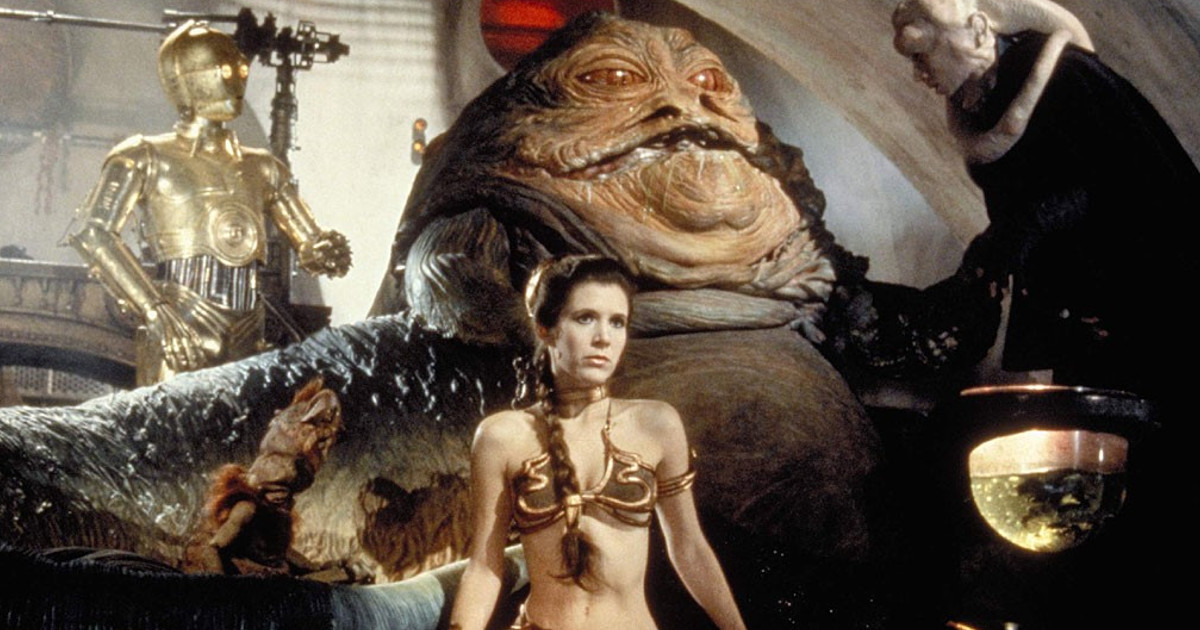 Yesterday saw the news of the Obi-Wan Kenobi movie in development, and now it's said Disney is planning a Star Wars Jabba The Hut flick!
In Variety's report on the Obi-Wan movie, they state that in addition to a standalone Obi-Wan film, "some of the other standalones in development include a Jabba the Hutt story and a Boba Fett movie."
Boba Fett has been speculated for a while, but a Jabba the Hutt movie?
Obviously we all know who Jabba the Hutt is as he is the big slug-like alien from Star Wars: Return of the Jedi that "enslaved" Princess Leia and captured Han Solo, with Luke Skywalker coming to the rescue.
Jabba the Hutt is actually the most powerful crime boss on Tatooine so a movie following his choice of career could be rather interesting.
It's also possible Jabba the Hutt could be featured in the upcoming Han Solo movie given his history with the infamous smuggler!
The original report about Obi-Wan also mentioned a Yoda movie could happen as well.