Following the earlier Harrison Ford rumor, now another batch of rumors surfaces for Star Wars: Episode IX about Han Solo, Luke Skywalker, Princess Leia, Kylo Ren and more.
A Redditor claims to have put together info from various sources inside the Pinewood Studios set from crew members. Worth a mention is that fellow Redditors in the comments offer the following leaks may be legit, but mixed with fake content, possibly to throw fans off.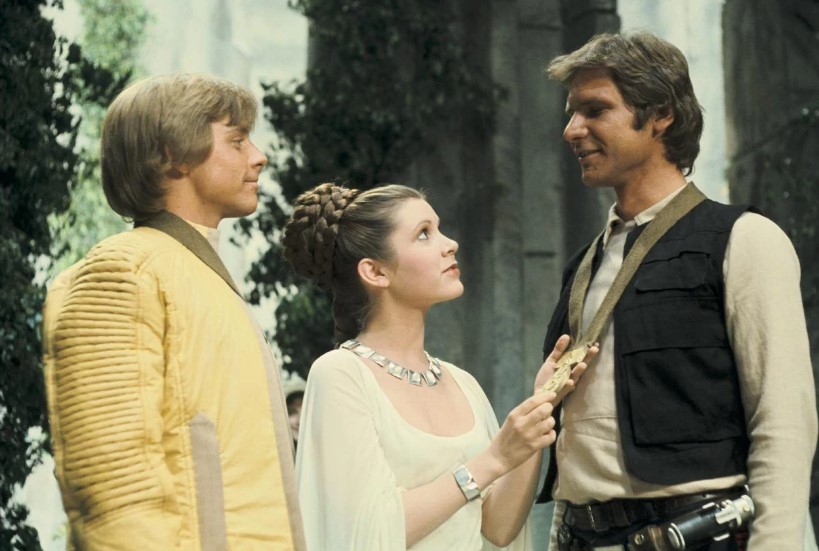 Star Wars: Episode IX Leaks
Domenic Monaghan, who is known for Lost, is said to play a rebel character named Arvyl. It's claimed that initially, his character didn't make it past the second act, but now appears later in the film.
A character named Duros is important with the resistance.
Good news for fans that weren't happy with Star Wars: The Last Jedi, particularly with Rose, as it's claimed Kelly Marie Tran isn't involved in much action in Star Wars: Episode IX, but it is said she is involved in an action sequence with Finn at some point.
Domhnall Gleeson's General Hux is said to not be involved in the second half of the movie. The Redditor says that it doesn't mean that Hux dies, just that his power position is diminished. It's also said Hux is not the main bad guy.
Richard E. Grant is said to play a tyrannical First Order general.
Matt Smith is said to be playing one of the Knights of Ren where he was seen on set dressed in dark robes and holding a lightsaber prop. The Knights of Ren are said to be "certainly" in the film and they have a surprisingly long amount of screen time.
Kylo Ren reforges his helmet but still appears helmetless in the latter half of the film.
Ben Solo is shown piloting the Millennium Falcon.
Keri Russell is involved with Luke Skywalker's storyline in Star Wars: Episode IX.
Luke is said to be involved in a flashback scene with Han Solo and Leia where Ben Solo is shown being dropped off for training to a younger Luke (it's speculated this was footage used for The Force Awakens). The Redditor says an 8-year-old Ben Solo has been cast for the movie and that he will have a talk with Luke about wanting to be a Jedi and a guardian of the good in the galaxy.
Mark Hamill has shot scenes with both Daisy Ridley and Adam Driver.
Rey visits Tattooine.
Poe also flies the Falcon, alongside Naomi Ackie's Vera Calrissian.
(via Reddit)
Star Wars: Episode IX has a December 20, 2019 release and is rumored to be titled Son of Darkness.