What is being claimed to be the Star Wars: Episode 9 poster has leaked online offering a look a new and returning characters, but unfortunately it is textless and doesn't feature the official title.
The poster prominently features Rey and Kylo Ren – no Luke – Finn, some kind of alien, C-3PO with Chewy's weapons, Poe, another character, BB-8, a new droid, Chewy, what looks to be the Knights of Ren, those elite red Stormtroopers, Y-Wing, a new Tie variant and more.
More than likely this is some sort of Star Wars: Episode 9 promo poster that will be able to be purchased on various online shops.
Update: Mark Hamill tweeted that he thinks it is fan art.
Update #2: John Boyega seems to think it's real.
Update #3: With character reveal image below.
The movie will also be at next month's Star Wars Celebration in Chicago as part of the Episode 9 panel with Kathleen Kennedy, J.J. Abrams, and the cast, so hopefully, we do get some official info and footage then.
Star Wars: Episode 9 gets released December 20, 2019 starring Daisy Ridley, Adam Driver, John Boyega, Oscar Isaac, Lupita Nyong'o, Domhnall Gleeson, Kelly Marie Tran, Joonas Suotamo, and Billie Lourd, Naomi Ackie, Richard E. Grant, Mark Hamill, Anthony Daniels, and Billy Dee Williams, who will reprise his role as Lando Calrissian. The role of Leia Organa will once again be played by Carrie Fisher, using previously unreleased footage shot for The Force Awakens.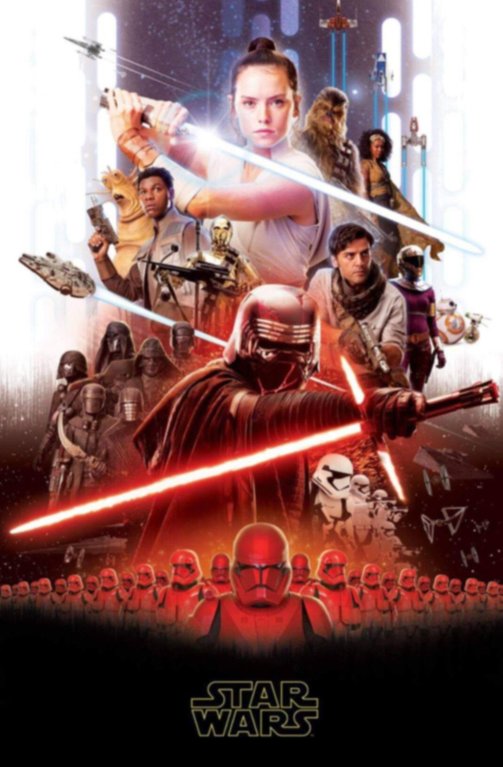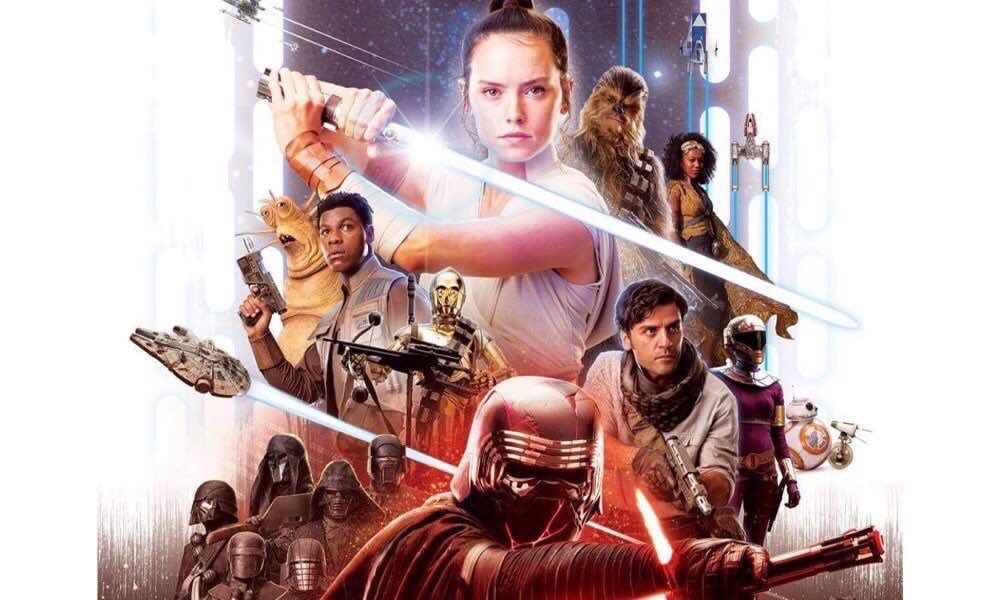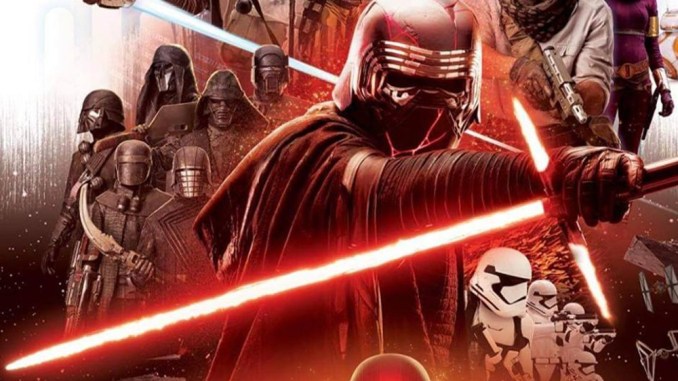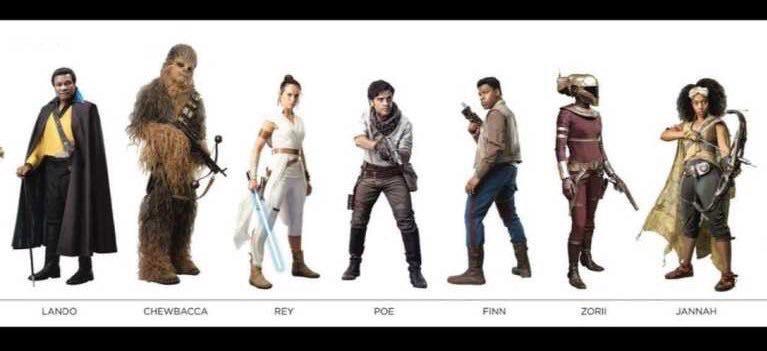 (via reddit)