Unfortunately, while we wait for the ouster of Kathleen Kennedy, the Leslye Headland Star Wars The Acolyte series keeps moving forward at Disney Plus where it's learned the flick is woke.
The Acolyte is officially described as a mystery-thriller that will take viewers into a galaxy of shadowy secrets and emerging dark-side powers in the final days of the High Republic era.
Leslye Headland, the showrunner behind the series, recently spoke to AV Club where she let loose highly questionable details about the show, including that a writer never watched Star Wars and has no idea about either Luke Skywalker or Princess Leia.
Recall, woke Hollywood promotes its politically correct agenda at the expense of quality content and story, which is something Disney Star Wars has done since its beginning under Kathleen Kennedy and something that has failed miserably not just for Star Wars, but across all of Hollywood including movies, TV, video games, comic books, and more.
Hollywood isn't in the business of making money, but promoting the SJW woke agenda.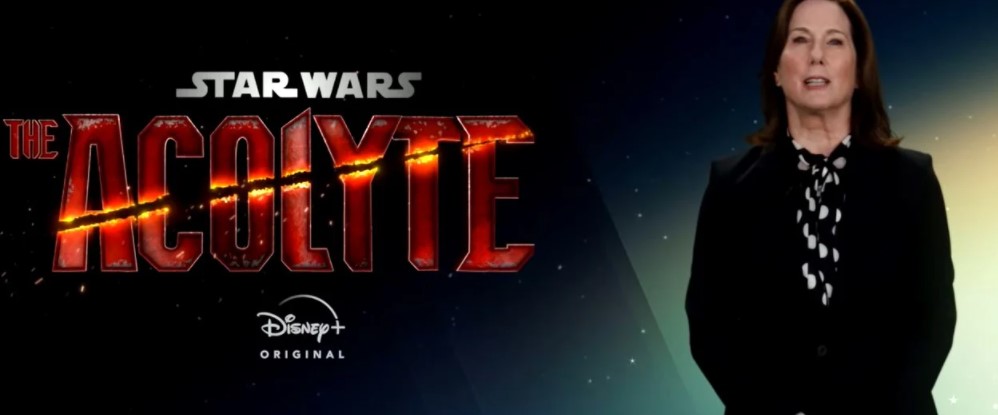 Star Wars keeps going downhill under Kathleen Kennedy
Twitter user Dataracer once again puts together the info, with highlights including Headland talking about:
• But when I go on social media, the feedback is "Don't make Star Wars political." I'm like, "George Lucas made it political. Those are political films."
• To have power, when you're creating media, to just put in certain types of people that maybe aren't necessarily in normal mainstream content or media is just… I know that for people who don't identify that way, it doesn't seem important, but to us, it's huge…
• I literally had one writer that was like, "I have never seen any of them. I've never seen any Star Wars media." And she's tet me before we started the room, she's like, "Luke and Leia are brother and sister, what the…?" [Laughs]
• Probably, I mean, one of the things we did in our writers' room to kind of break the ice was to ask who's your favorite Star Wars character? And you could tell that people, when I said mine, they were like, "Yeah, well, you're gay. That's because you're gay." But it's true.
Leslye Headland interview on her new show:

•Thinks Star Wars is about poltics & fan opinions aren't valid.

•Hired a writer whose never seen Star Wars.

•Female & Queer representation is a top priority. "I literally cry whenever I see it."

This is going to be a train wreck. pic.twitter.com/FaXSNm2c4F

— Dataracer (@Dataracer117) June 22, 2021