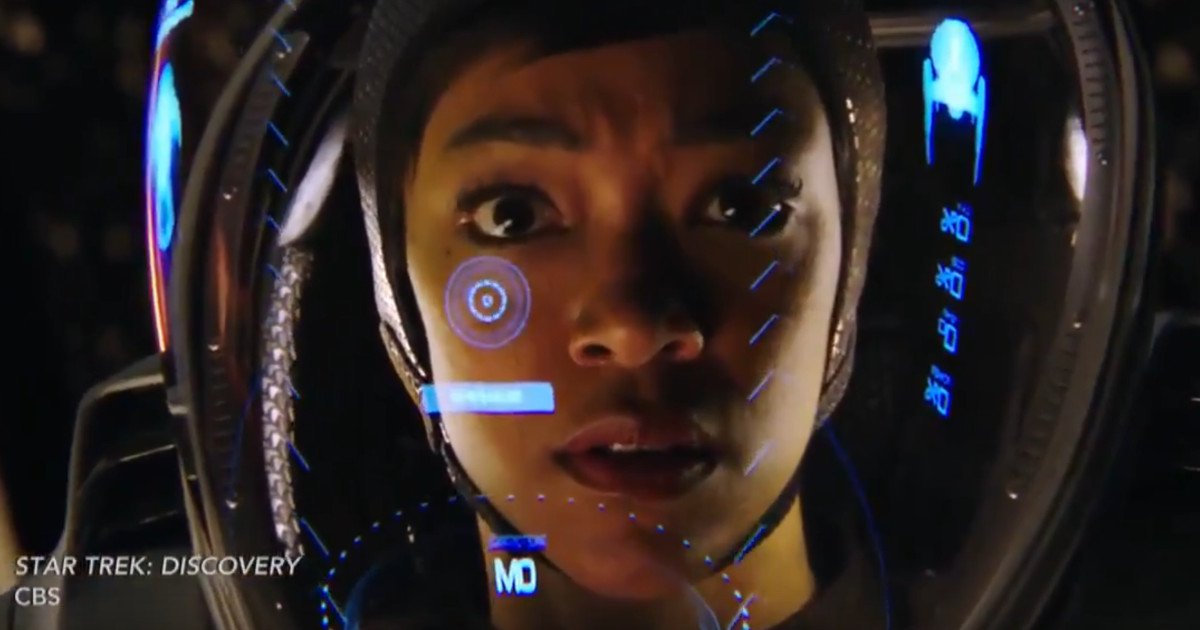 The Walking Dead's Shasha goes from fighting zombies to fighting Klingons this month on CBS' new digital series, Star Trek Discovery.
Three promos featuring Sonequa Martin-Green's character, First Officer Michael Burnham, have hit the net for Star Trek Discovery with one featuring a cool look at a Klingon.
The promos actually offer that the series looks rather high-budget as the special effects look top- notch.
Star Trek Discovery premiers September 24th on CBS followed by the season airng on the CBS All Access digital network and also stars Doug Jones (Lieutenant Saru), Jason Isaacs (Captain Gabriel Lorca), Shazad Latif (Lieutenant Ash Tyler), Anthony Rapp (Lieutenant Paul Stamets), Michelle Yeoh (Captain Philippa Georgiou), Mary Wiseman (Cadet Sylvia Tilly), Chris Obi (T'Kuvma), Mary Chieffo (L'Rell), James Frain (Ambassador Sarek), Rainn Wilson (Harry Mudd), Terry Serpico (Admiral Anderson), Maulik Pancholy (Doctor Nambue), Damon Runyan (Ujilli), Rekha Sharma (Commander Landry), Kenneth Mitchell (Kol), Clare McConnell (Dennas) and Sam Vartholomeos (Ensign Connor).
Star Trek: Discovery will follow the voyages of Starfleet on their missions to discover new worlds and new life forms, and one Starfleet officer who must learn that to truly understand all things alien, you must first understand yourself.