Sony announces new release dates for Spider-Man 3 and the Spider-Man: Into the Spider-Verse sequel, which sees Marvel change the release dates for Doctor Strange 2 and Thor 4.
The currently untitled Spider-Man 3 (rumored "Home Run") gets moved from July 16, 2021 to November 5, 2021, the original date for Thor 4 that Doctor Strange 2 took, but now is changed as well.
Doctor Strange 2 now moves to March 25, 2022.
Thor 4 gets moved up a week from February 18, 2022 to February 11, 2022 (Valentine's Day weekend).
The Spider-Man: Into the Spider-Verse sequel moves from April 8, 2022 to October 7, 2022.
Sony's Uncharted starring Tom Holland also moves up from October 8, 2021 to July 16, 2021, the original release for Spider-Man 3.
Spider-Man 3 was recently reported to have been delayed due to the coronavirus.
Tom Holland recently touched upon filming while appearing on Jimmy Kimmel.
"I'm not too sure. I was in Berlin, making a film called Uncharted with Mark Wahlberg, and we were all ready to go, we went to set for day one of shooting, and then we got shut down and we all got sent home. So whether we shoot that movie first or we shoot Spider-Man first, I'm unclear, but I don't know.

But both movies are being made and they're both really strong and the scripts are fantastic, so whatever happens, happens, but I'm ready to play both. I mean, I played Spider-Man enough, now I could play him tomorrow, so it's ready to go."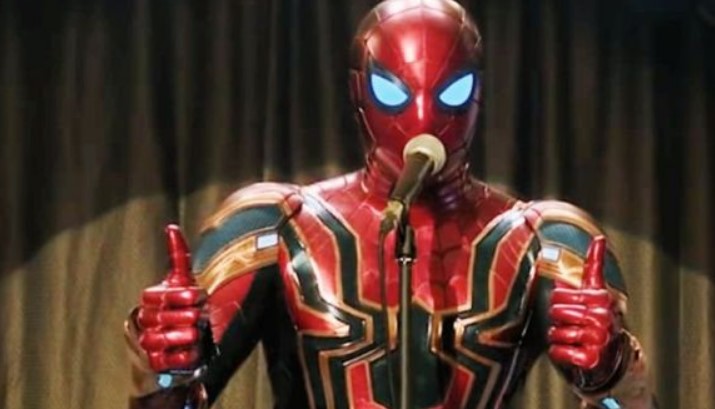 Here is the current Marvel release date schedule:
Black Widow: November 6, 2020
Eternals: February 12, 2021
Morbius: March 19, 2021 (Sony)
Shang-Chi: May 7, 2021
Venom: Let There Be Carnage: June 25, 2021 (Sony)
Untitled Spider-Man 3: November 5, 2021 (Sony)
Thor: Love and Thunder: Feb. 11, 2022
Doctor Strange 2: March 25, 2022 (Ends MCU Phase 4)
Black Panther: May 8, 2022
Captain Marvel 2: July 8, 2022
Spider-Man: Into the Spider-Verse sequel: October 7, 2022 (Sony)