Sony Pictures has launched an official Daily Bugle TikTok account to promote the release of Spider-Man: No Way Home where the villains of the movie happened to be teased in the footage.
The most recent TikTok video features Angourie Rice as Betty Brant describing how the Spider-Man menace has summoned strange storms with mention of crazy lightning and sandstorms, a reference to Jamie Foxx's Electro and possibly Thomas Haden Church's Sandman.
Additional videos feature more from Bryant as well as J.K. Simmons who returns as J. Jonah Jameson.
"Okay, TikTok, we have a major news story developing in New York right now. We've been experiencing some wildly unseasonable weather in the Big Apple lately, and there has to be more to this," says Betty Bryant. "I've experienced some intense thunderstorms in NYC before, but crazy lightning wasn't on this week's weather report. Last time I checked, the nearest desert wasn't close enough to cause a sandstorm in midtown. Does this mean supervillains are back?"
Watch below!
Spider-Man: No Way Home has a Dec. 17 release date directed by Jon Watts and also stars Tom Holland as Peter Parker and the titular Marvel superhero, Zendaya as MJ, with Benedict Cumberbatch as Doctor Strange, Jacob Batalon, Jon Favreau, and Marisa Tomei. Aflred Molina is also back as Doc Ock along with Willem Dafoe as Green Goblin, and both Tobey Maguire and Andrew Garfield are rumored to be returning as their respective Spider-Man characters.
Synopsis:
For the first time in the cinematic history of Spider-Man, our friendly neighborhood hero's identity is revealed, bringing his Super Hero responsibilities into conflict with his normal life and putting those he cares about most at risk. When he enlists Doctor Strange's help to restore his secret, the spell tears a hole in their world, releasing the most powerful villains who've ever fought a Spider-Man in any universe. Now, Peter will have to overcome his greatest challenge yet, which will not only forever alter his own future but the future of the Multiverse.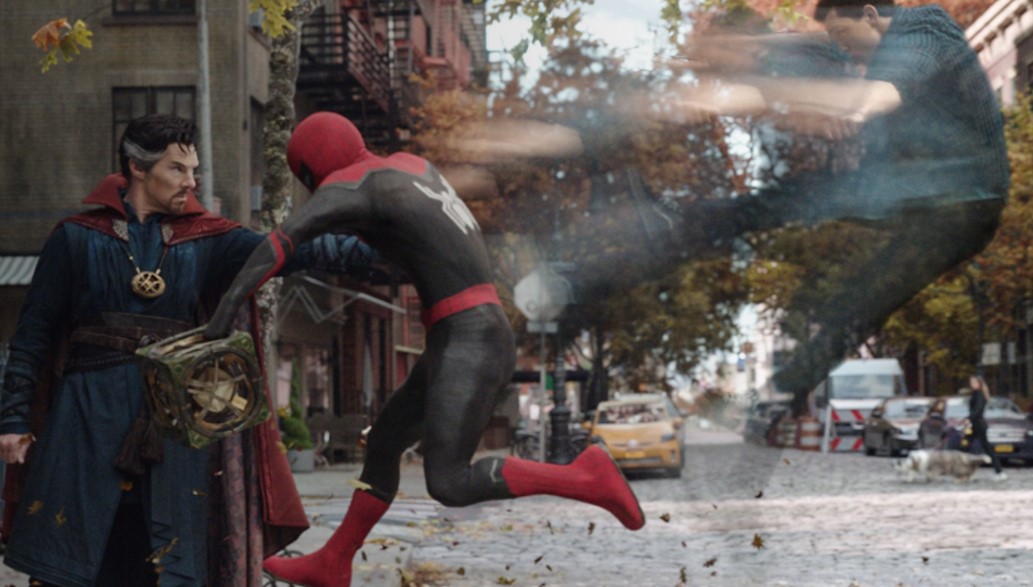 Spider-Man: No Way Home Daily Bugle TikTok videos: