Spider-Man: No Way Home is now the third highest-grossing movie domestically at the box office as the Multiverse flick from Sony recently passed James Cameron's Avatar.
The Spidey movie featuring all three Spider-Man men now has a gross in North America of $760.9 million, which beats out Avatar's $760.5 million in 2009, and No Way Home did it in only 60 days instead of the nine months it took the James Cameron film.
This Valentine's Day weekend including Monday was also a big hit as Spider-Man: No Way Home brought in over $9 million.
The top two movies domestically include 2015's Star Wars: The Force Awakens with $936.6 million and 2019's The Avengers: Endgame with $858.3 million.
Rounding out the top ten includes Black Panther ($700.4M), The Avengers: Infinity War ($678.8M), James Cameron's Titanic ($659.3M), Jurassic World ($652.3M), The Avengers ($623.3M), and Star Wars: Episode VIII – The Last Jedi ($620.1).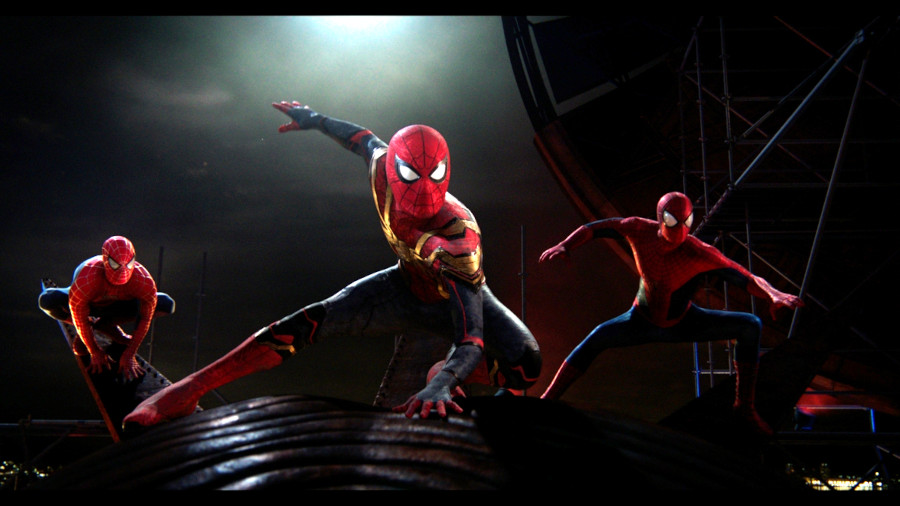 Spider-Man: No Way Home is a box office smash hit
Worldwide, Spider-Man: No Way Home sits at around $1.8 billion, and that is without China, as presently, Spider-Man: No Way Home still has no China release which is thought to be due to China banning the releases of the Marvel movies due to politics which also includes Black Widow, Shang-Chi, and Eternals. It's guessed if No Way Home did get released in China that it would have hit $2 billion at the box office.
The $1.8 billion worldwide box office also places No Way Home at #4 on the all-time worldwide charts trailing the likes of Infinity War ($2.048B), The Force Awakens ($2.069B), Titanic ($2.201B), Avengers: Endgame ($2.797B), and Avatar ($2.847B).
Up next from Marvel Studios is Doctor Strange in the Multiverse of Madness on May 6, which follows the events from Spider-Man: No Way Home, so it will be interesting to see how well Doctor Strange 2 does; Sam Raimi is also directing the movie, so maybe the Spider-Man characters will again make an appearance, which is rumored.
(via Deadline)