Spider-Man: No Way Home continues to blow up the box office as it is now confirmed the flick has the second-best opening ever as it passes The Avengers: Infinity War.
Only trailing The Avengers: Endgame, Spider-Man: No Way Home brought in a whopping $260 million for its opening weekend, passing Infinity War's $257 million; Endgame opened with $357 million.
Internationally it's more of the same as Spider-Man: No Way Home made $340.8 million in foreign grosses and became the third biggest global opening of all time with a confirmed $600.8 million worldwide through Sunday.
The numbers aren't expected to slow down, either, as word-of-mouth is going viral and movie theaters are still jam-packed.
Over at Rotten Tomatoes, the film is "Fresh" with a 94% rating with 287 reviews accounted for, and the Audience Score is a near perfect 99%.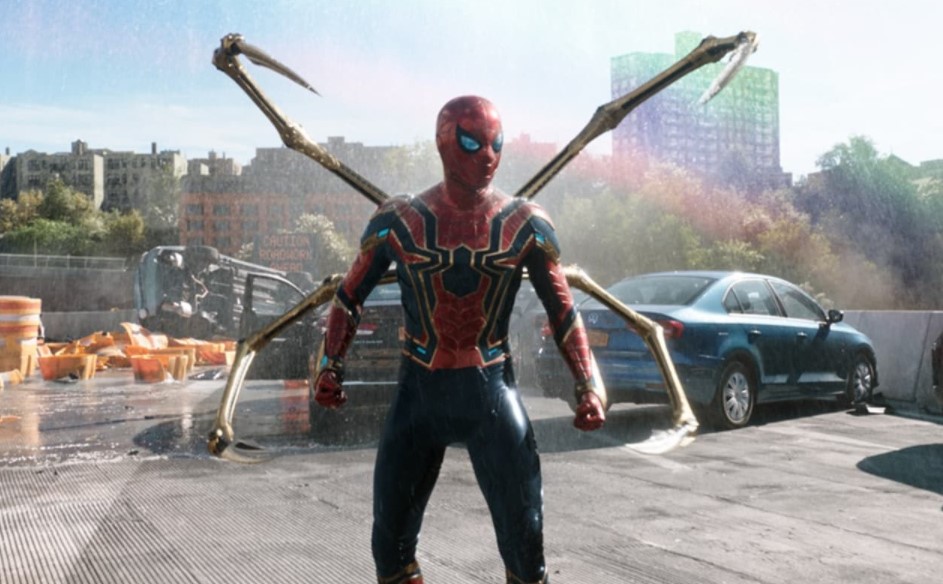 Spider-Man: No Way Home box office:
DOMESTIC: $260,000,000
INTERNATIONAL: $340,800,000
WORLDWIDE: $608,800,000
Domestic Weekend
Thurs/Fri.: $121,925,000
Sat.: $73,900,000
Sun.: $64,175,000