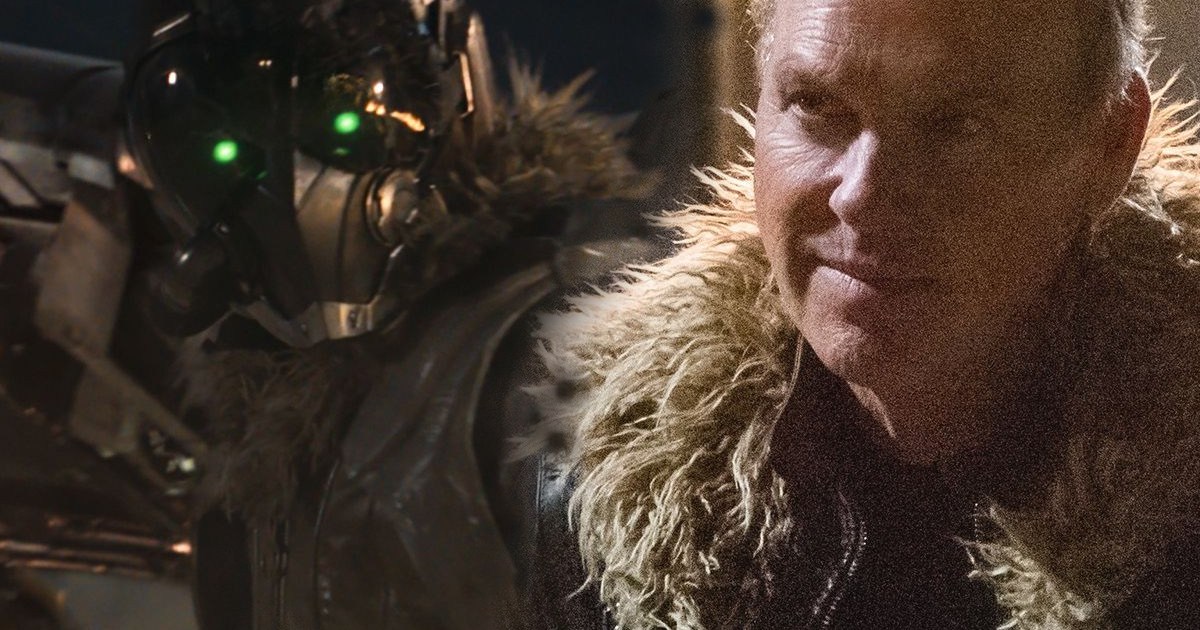 With the release of the new Spider-Man: Homecoming teaser comes new details about the movie's villains including Michael Keaton's Vulture.
USA Today also confirms that Bokeem Woodbine is playing Shocker and that Michael Chernus is playing Tinkerer.
Regarding Michael Keaton's Adrian Toomes (aka Vulture), in which director Jon Watts describes as a "regular joe," it's learned Toomes runs a New York salvaging company that cleans up after the superhero battles. However, Toomes "becomes irked when after one altercation, a new government organization, founded by A-list businessman Tony Stark (Robert Downey Jr.), steps in to take over."
Here are some details:
Toomes "has a bone to pick" with Iron Man's high-profile alter ego, says co-producer Eric Hauserman Carroll, and "sort of becomes the dark Tony Stark": He and his crew — including the Shocker (Bokeem Woodbine) and the Tinkerer (Michael Chernus) — use scavenged alien artifacts and stolen advanced tech to put together amazing weaponry to sell to other criminals. "He thinks once he has this money and power, he'll have more control of his life," Carroll adds. However, it doesn't take too long before they get on the radar of their friendly neighborhood Spider-Man (Tom Holland).

Some people see themselves as victims — he sees himself a little bit like that," Keaton says of Toomes. "He probably would have a strong argument that he never got a fair shot — a lot of 'Why not me? Where's mine?' "

"...this neat junk from all the other movies," he says. "It's a really great starting point for the villains to have the Vulture picking over the stuff and finding the valuable exotic elements and having the Tinkerer assemble into something that could be used."
The new Spider-Man: Homecoming trailer drops tomorrow.
Michael Keaton as Vulture In Spider-Man: Homecoming
Bokeem Woodbine in first Spider-Man: Homecoming trailer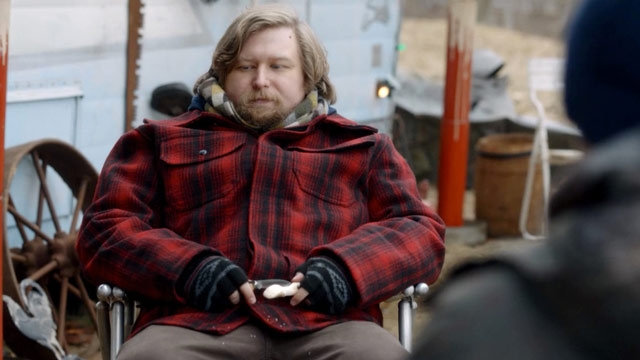 Michael Chernus
"Spider-Man: Homecoming" has a July 7, 2017 release directed by Jon Watts starring Tom Holland, Zendaya, Michael Keaton, Donald Glover, Jacob Batalon, Laura Harrier, Tony Revolori, Tyne Daly, Bokeem Woodbine, with Marisa Tomei, and Robert Downey Jr. 
Synopsis:
A young Peter Parker/Spider-Man (Tom Holland), who made his sensational debut in Captain America: Civil War, begins to navigate his newfound identity as the web-slinging super hero in Spider-Man: Homecoming.  Thrilled by his experience with the Avengers, Peter returns home, where he lives with his Aunt May (Marisa Tomei), under the watchful eye of his new mentor Tony Stark (Robert Downey, Jr.). Peter tries to fall back into his normal daily routine – distracted by thoughts of proving himself to be more than just your friendly neighborhood Spider-Man – but when the Vulture (Michael Keaton) emerges as a new villain, everything that Peter holds most important will be threatened.
Tags: