Sony has released the cast listing for Spider-Man: Homecoming which reveals spoiler information on the characters in the movie (see below).
Perhaps the biggest and most interesting is that Michael Mando is playing Mac Gargan, aka Scorpion from the comics, and is also now rumored as the villain for Spider-Man: Homecoming 2.
Interestingly enough, the cast listing doesn't list the last names for Peter Parker's friends, which includes Michelle, Ned, Liz, Flash, Betty, and other characters. The cast listing does list Doris Toomes, the wife of the Vulture, who may actually be Michelle's parents.
We also see that Donald Glover plays Aaron Davis, aka the Prowler, who in the comics is the uncle to Spider-Man Miles Morales.
Gwyneth Paltro returns, though amongst rumored controversy, and we also see Jennifer Connelly, from the original Hulk movie, makes a return, though it appears to be just a small new and unrelated role.
The villains are also confirmed with The Tinkerer and Shocker; Stan Lee gets a character name with Gary, and per the trailers, Chris Evans makes an appearance as Captain America.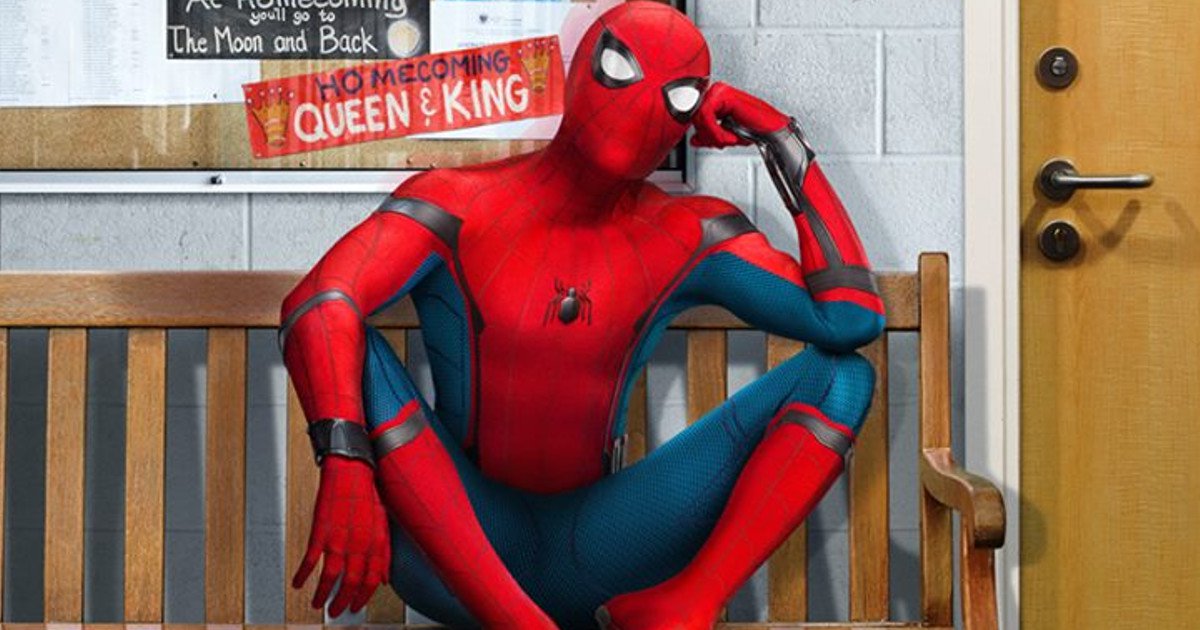 By all accounts, Spider-Man: Homecoming is a great movie as the first Twitter reactions have hit the net. The Spider-Man: Homecoming Rotten Tomatoes score will probably be released next week, and we can guess it will come off as being pretty high. I also read the Spider-Man: Homecoming junior novel, which covers about a third of the movie, and if the movie is anything like the book, Spider-Man: Homecoming will be tons of fun.
Marvel also released an extended synopsis calling Spider-Man their crown jewel.
Here is the Spider-Man: Homecoming cast list: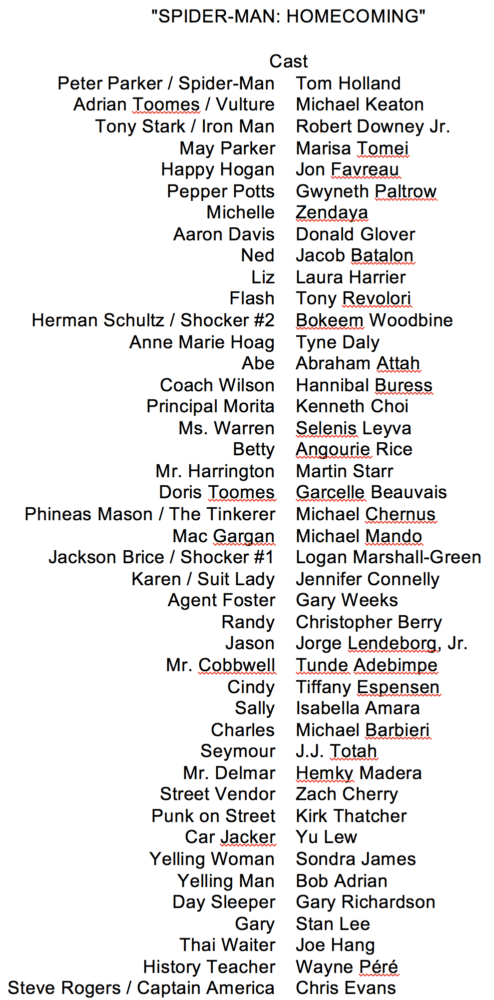 "Spider-Man: Homecoming" has a July 7, 2017 release directed by Jon Watts starring Tom Holland, Zendaya, Michael Keaton, Donald Glover, Jacob Batalon, Laura Harrier, Tony Revolori, Tyne Daly, Bokeem Woodbine, with Marisa Tomei, and Robert Downey Jr.