Spider-Man: Far From Home is closing in on a billion-dollar box office, which spells good news for Marvel's Web Slinger as rumors have it the character may be returning to Sony if the flick doesn't reach a billion.
The flick's worldwide gross is presently $979,384,672, which is about $21 million shy of a billion.
The rumor has it that if Spider-Man: Far From Home doesn't make a billion dollars, that Sony can break free of its contract with Disney, which would mean Spidey would be out of the MCU and back with Sony as part of their Venom universe.
Of course, if Far From Home doesn't hit a billion that doesn't mean Sony will bail out of the contract, just that they would have the option to cancel the deal. Sony could always continue on with the deal if it doesn't hit a billion, but that doesn't appear to be anything to worry about as it is so close to a billion dollars at the box office.
It has been said there is one more Spider-Man movie left as part of the original Disney Sony contract which includes three movies for Tom Holland and three appearances. Holland appeared in Civil War, Infinity War and Endgame, and starred in Homecoming and Far From Home, so that leaves one more MCU movie for Spider-Man.
Obviously, it is hoped that Sony and Disney extend the deal, as both sides have benefitted, with previous rumors offering that Sony would like to further connect their characters to the MCU and even The Avengers. The Spider-Man: Far From Home mid-credit scene happened to feature a certain someone from the past Spidey flicks, so we see the relationship looks to continue.
Speaking of the past movies, Far From Home now becomes the #1 Spider-Man movie at the box office, as it passes Sam Raimi's Spider-Man 3 gross of over $890 million (however, Spidey 3 is still on top when inflation is factored in).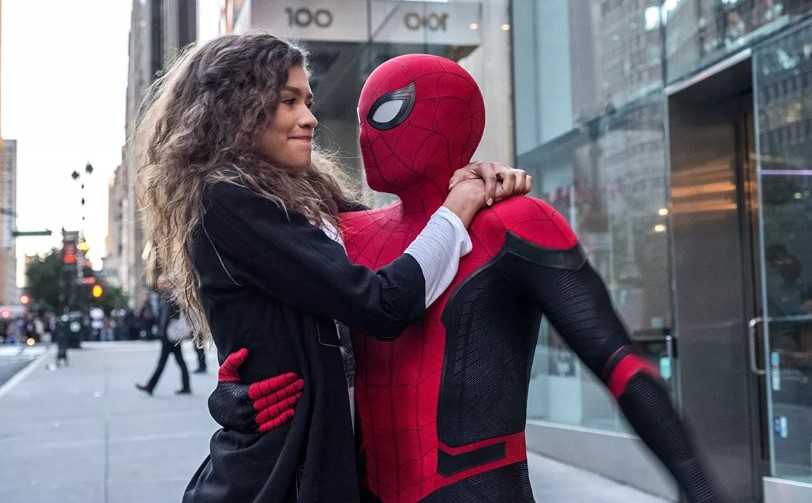 Spider-Man: Far From Home box office numbers:
Domestic: $327,133,939
Foreign: $652,250,733
Worldwide: $979,384,672