That magic billion dollar number reportedly needed to save Spider-Man is ever closer, as Far From Home is closing in on $850 million.
Spider-Man: Far From Home takes the top spot at the box office for the second weekend in a row as it brought in an estimated $45.3 million in ticket sales in the U.S. and Canada, which is a drop of 51 percent from its first weekend.
Spider-Man: Far From Home now has a domestic gross of $274,529,305, with an international gross of $572,500,000, giving the flick a current worldwide box office gross of $847,029,305.
While it has been reported Spider-Man: Far From Home is performing better than Homecoming, bear in mind Homecoming didn't open in China until a month after the U.S. release, while Far From Home opened in China at the same time as the rest of the world.
Regarding the magic billion dollar number, a rumor has offered that when Sony first signed their deal with Disney that a stipulation included in the contract is that one of the first two Marvel Spider-Man movies must make a billion dollars, otherwise Sony has the option to end the deal, which would mean there would be no third Marvel Spider-Man film and that Spidey could return to Sony. Worth a mention is that if Far From Home doesn't hit a billion, that doesn't mean Sony will end the deal, just that they have the option to get released from their contract with Disney.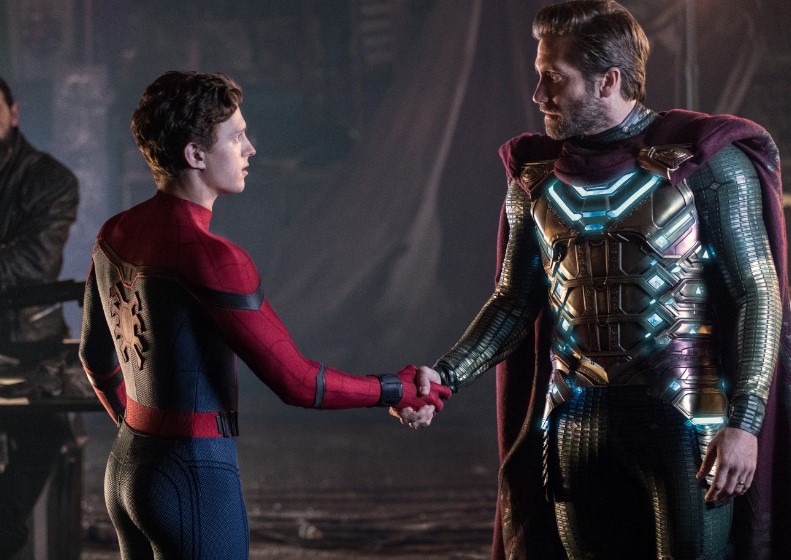 Spider-Man: Far From Home box office numbers:
Domestic: $274,529,305
Foreign: $572,500,000
Worldwide: $847,029,305
Jul 5–7: $92,579,212
Jul 12–14: $45,300,000 (Estimate) -51.1%