It's confirmed that Sony, who owns the Spidey film rights, has plans to connect Spider-Man to their Spider-Verse spinoff films, which currently includes Venom and Carnage, Morbius, and Kraven the Hunter.
Sony Pictures Motion Picture Group President Sanford Panitch spoke to Variety and teased, "It'll be exciting if they do meet, right?"
"There actually is a plan," confirmed Panitch. "I think now maybe it's getting a little more clear for people where we're headed and I think when No Way Home comes out, even more will be revealed."
The article at Variety also confirms that Spider-Man: No Way Home will indeed be a Multiverse movie:
One of the worst kept secrets in Hollywood is that "No Way Home" will be diving headfirst into the multiverse, and incorporating characters from Sony's earlier "Spider-Man" movies that starred Tobey Maguire and Andrew Garfield. Alfred Molina, for example, told Variety in April that he will be digitally de-aged in "No Way Home" to look like he did as the villain Doc Ock at the end of 2004's "Spider-Man 2."
So with the Sony exec confirming plans for Spider-Man to connect to characters from its Spider-Verse spinoff flicks and with No Way Home confirmed to be a Multiverse movie, as the article notes, the implication is that whatever happens in No Way Home could allow for the Tom Holland Spidey to live in Sony's Marvel movies while also being a part of the MCU.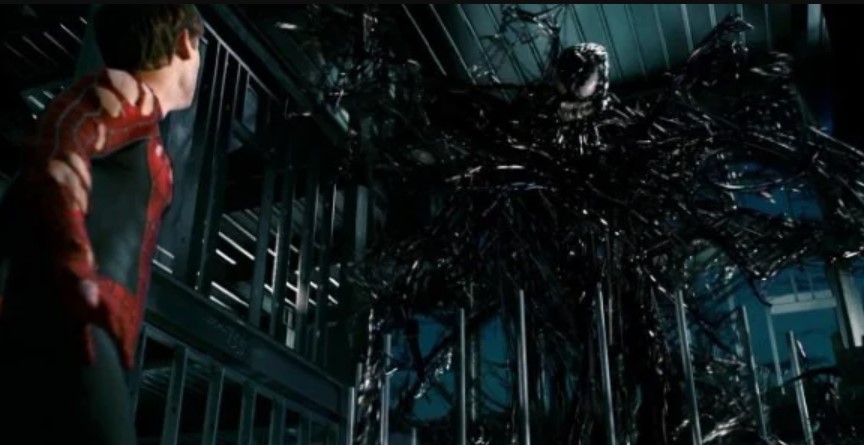 Spider-Man back home at Sony
However, what is also interesting is that the article points out No Way Home is Tom Holland's last appearance in an MCU film as part of the current Sony and Disney, which could mean Sony could simply make their own movies connected to their Spider-Verse characters and no long have Spider-Man connected to the MCU:
But beyond another appearance by Holland's Spidey in an as-yet-unannounced Marvel Studios film, "No Way Home" is the last film in Marvel and Sony's current deal to share the character.
The Sony exec does go on to say good things about Marvel and Kevin Feige, so it seems it would again be mutually beneficial for both studios to continue their relationship and come to a new deal to continue to use Spider-Man in the MCU:
"The great thing is we have this very excellent relationship with Kevin," he says. "There's an incredible sandbox there to play with. We want those MCU movies to be absolutely huge, because that's great for us and our Marvel characters, and I think that's the same thing on their side. But we have a great relationship. There's lots of opportunities, I think, that are going to happen."
Sony and Disney did recently reach a new deal in regards to bringing the Sony Spider-Man properties to Disney Plus, so it seems things are doing pretty well between the two companies.
(via Variety)