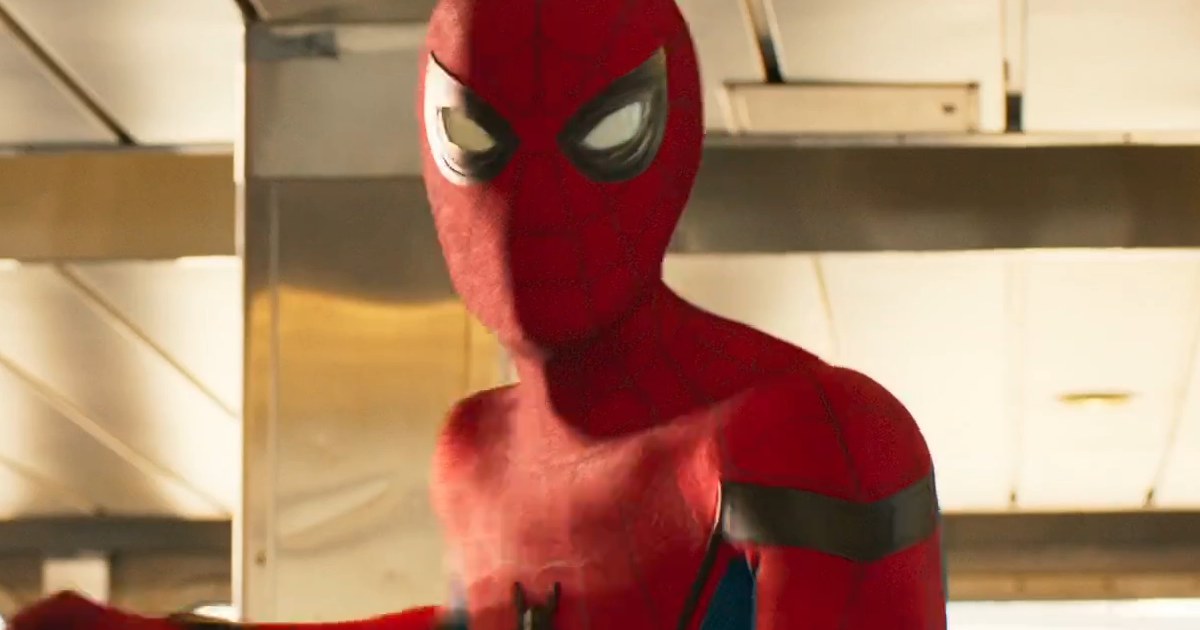 We may (or may not) have an idea what the Spider-Man costume may look like for Avengers: Infinity War, or at least resemble, as it's being claimed the following images are leaked pics of an unused design for the movie.
SuperBroMovies is claiming the following images are from Asbury University where a Spider-Man Avengers Infinity War costume is on display, but wasn't used in filming.
It's unknown if the Spider-Man images are legit, but let's hope the youth of tomorrow and the future employees in communications can spell a bit better as Scarlett Johansson's name is misspelled (lol).
The Avengers: Infinity War is due out May 4, 2018.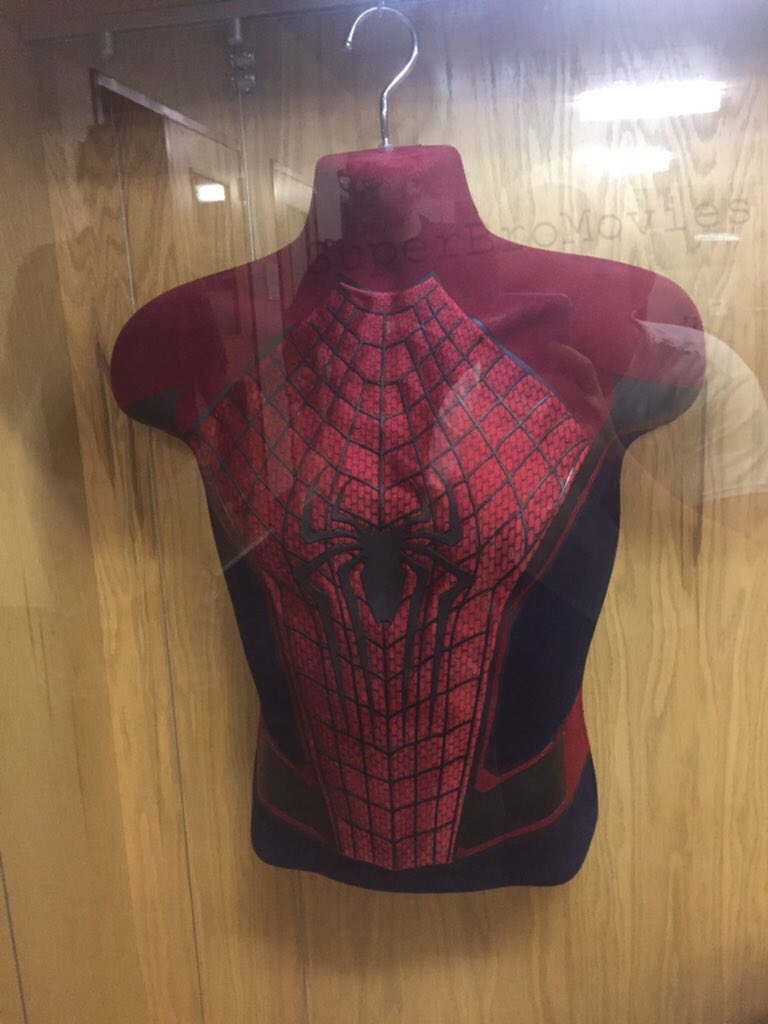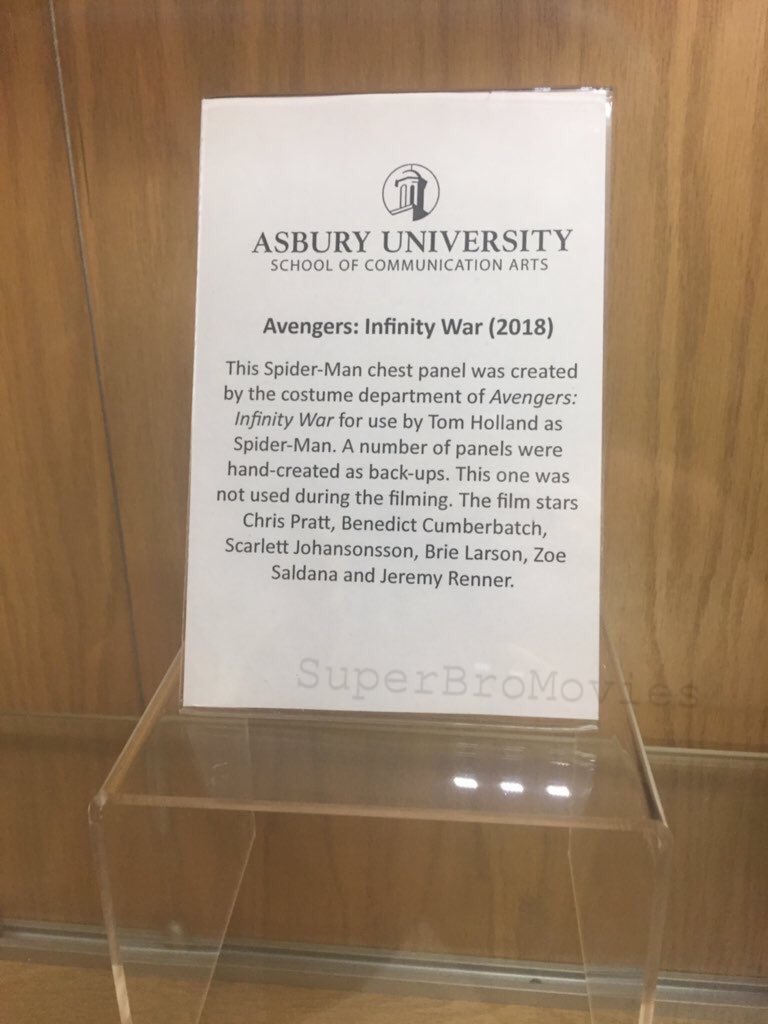 Tags: