The Spider-Man: Across The Spider-Verse box office starts off huge as the Thursday previews numbers are the second best for an animated film.
Yesterday saw the flick web $17.35 million which is the second best following The Incredibles 2's $18.5 million from back in 2018.
For comparison, Into the Spider-Verse only brought in $3.5 million for its Thursday previews, so again this is huge for the film and Sony.
Regarding the opening box office, if it sticks around those Incredibles 2 numbers, look out, as Incredibles 2 opened with a massive $182.6 million.
The Spider-Man: Across The Spider-Verse opening box office is tracking around $115 million, but that seems way too low (Into the Spider-Verse opened to $35M).
The reactions to the movie are also super high as over at Rotten Tomatoes, Spider-Man: Across The Spider-Verse has a 96% score from critics and the Thursday previews fans love it too with a 97% Audience Score. Into the Spider-Verse is also high with a 97% critics score and a 93% Audience Score.
IMDb also gives Across The Spider-Verse high marks with a 9.1 score compared to the first movie's 8.4.
This could be another Super Mario which opened huge and has made over $1.2 billion.
Update: First Friday is best of 2023.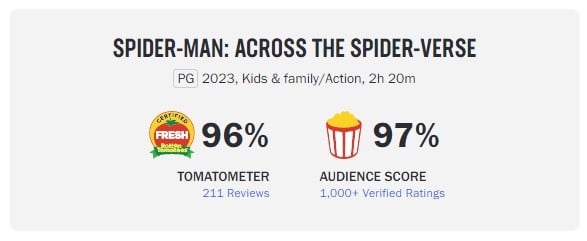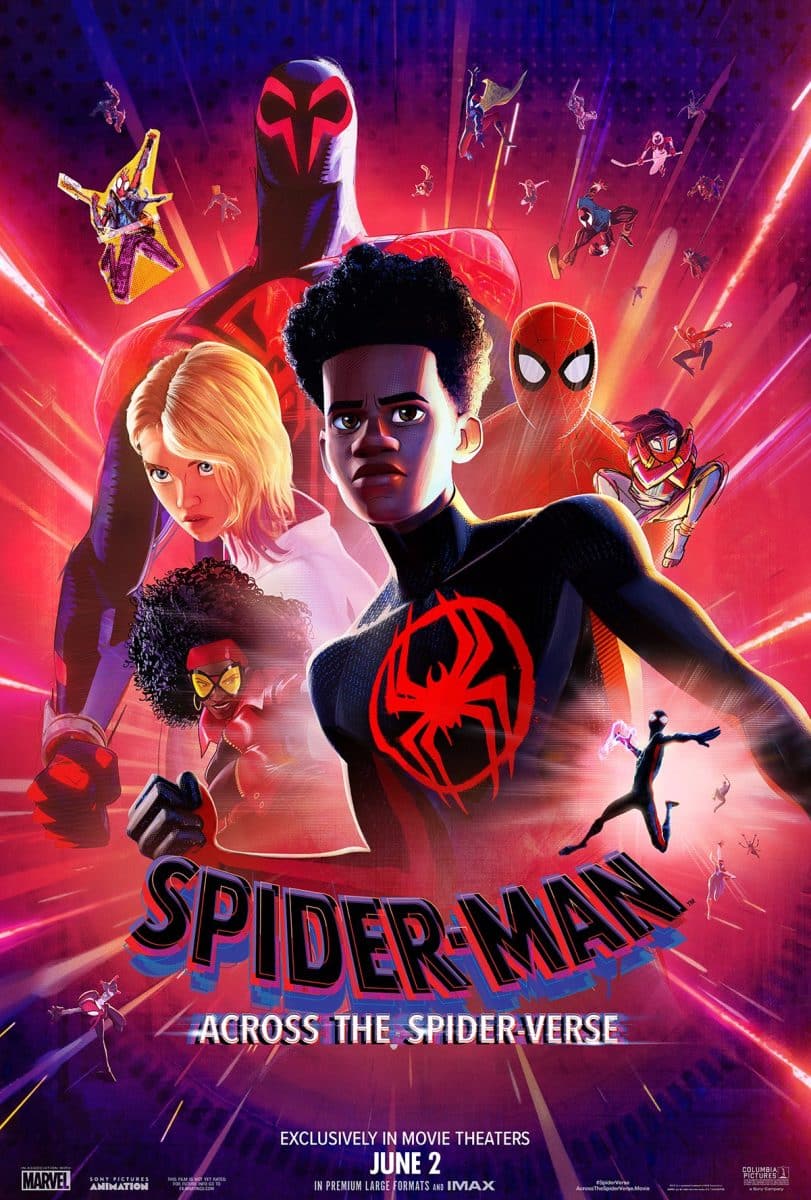 What is Spider-Man: Across The Spider-Verse about?
Miles Morales returns for the next chapter of the Oscar-winning Spider-Verse saga, Spider-Man: Across the Spider-Verse. After reuniting with Gwen Stacy, Brooklyn's full-time, friendly neighborhood Spider-Man is catapulted across the Multiverse, where he encounters a team of Spider-People charged with protecting its very existence. But when the heroes clash on how to handle a new threat, Miles finds himself pitted against the other Spiders and must redefine what it means to be a hero so he can save the people he loves most.
The movie features the voice talents of Shameik Moore, Hailee Steinfeld, Jake Johnson, Issa Rae, Daniel Kaluuya, Karan Soni, Jason Schwartzman, Brian Tyree Henry, Luna Lauren Velez, Greta Lee, Rachel Dratch, Jorma Taccone, and Shea Whigham.
Spider-Man: Across The Spider-Verse gets released on June 2, 2023, directed by Joaquim Dos Santos, Kemp Powers, and Justin K. Thompson.
The screenplay is by Phil Lord & Christopher Miller and David Callaham. Producers are Avi Arad, Amy Pascal, Phil Lord, Christopher Miller, and Christina Steinberg. Executive producers include Bob Persichetti, Peter Ramsey, Rodney Rothman, Aditya Sood, and Brian Bendis.