The first Spider-Man 3 footage has made its want online thanks to a fan who works close to the set in Atlanta, Georgia, which features Spidey and Zendaya's MJ.
The footage features the pair wired up as they jump off of a high platform most likely simulating Spider-Man swinging with MJ.
It's actually been pointed out that MJ is wearing the same t-shirt that she wore in the Spider-Man: Far From Home post-credit scene (watch below), so it appears as if Spider-Man 3 might actually kick off exactly where the Far From Home post-credit scene ends, which sees Peter outed as the killer of Mysterio and his identity released to the public.
Maybe Spider-Man 3 starts with the same scene as the Far From Home post-credit scene but features more footage. It's possible that following Mysterio revealing Spider-Man's identity that maybe Spidey grabs MJ and they try to swing away to escape.
Spider-Man 3 footage:
Spider-Man: Far From Home post-credit scenes: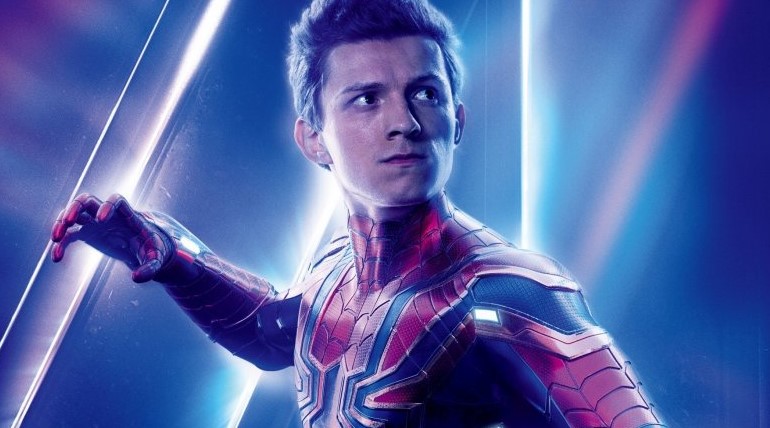 Spider-Man 3 sees Spidey on the run
Spider-Man 3 is currently untitled though rumors offer it might be titled "Home Run," "Homeworlds," or even "Homesick," as it's thought not only is Spider-Man on the run in the movie due to the events from the Far From Home post-credit scene but with Jamie Foxx appearing as Electro and Benedict Cumberbatch appearing as Doctor Strange, it's rumored and speculated the flick might be a Multiverse Spider-Verse film.
Rumors also offer Tobey Maguire will be back as Spider-Man in addition to Andrew Garfield, and maybe Emma Stone even as Spider-Gwen.
Spider-Man 3 has a Dec. 17, 2021 release, directed by Jon Watts, and also stars Marisa Tomei as May Parker, Jacob Batalon as Ned, and Tony Revolori as Flash.