Spider-Man is once again being teased for this weekend's San Diego Comic-Con.
While Marvel Studios is giving the SDCC the big stiff once again, Sony happens to own the film rights to the character and may be bringing Spider-Man to their movie and Venom panel on Friday.
Last month saw it suggested that Tom Holland will be a surprise guest at the Sony Comic-Con panel, as Spider-Man: Far From Home is currently filming, and now Spider-Man: Homecoming actor Michael Mando teases Spidey for the SDCC.
Mando included a clip of himself on Instagram from Spider-Man: Homecoming as Mac Gargan (aka Scorpion) also featuring Michael Keaton adding, "Gee, I sure hope Spider-Man will show up."
Michael Mando also included the following hashtags which might suggest he will be at the SDCC along with Michael Keaton: "#SDCC2018 #COMICCON2018 #MacGargan #TheScorpion #Spiderman #MichaelKeaton #TheVulture."
Currently, only Tom Holland is officially confirmed for Spider-Man: Far From Home, but Michael Keaton has been rumored to be returning as Vulture along with Jake Gyllenhaal as Mysterio, and now we can add Michael Mando to the list (sounds like they are building to a Sinister Six flick).
I suppose it could be possible that Michael Mando could be appearing in the Venom movie as Sony owns the rights to Scorpion as well (ditto for Michael Keaton's Vulture).
It's also possible the Sony Venom panel could see Jared Leto appearing for Morbius the Living Vampire (I believe Leto is in LA currently with his band), and possible info for the Sony Silver Sable and Black Cat movie, or news on Nightwatch.
The Sony Venom Comic-Con panel takes place Friday, July 20 at 6:15pm PST in Hall H also featuring the Spider-Man: Into the Spider-Verse animated movie.
Venom: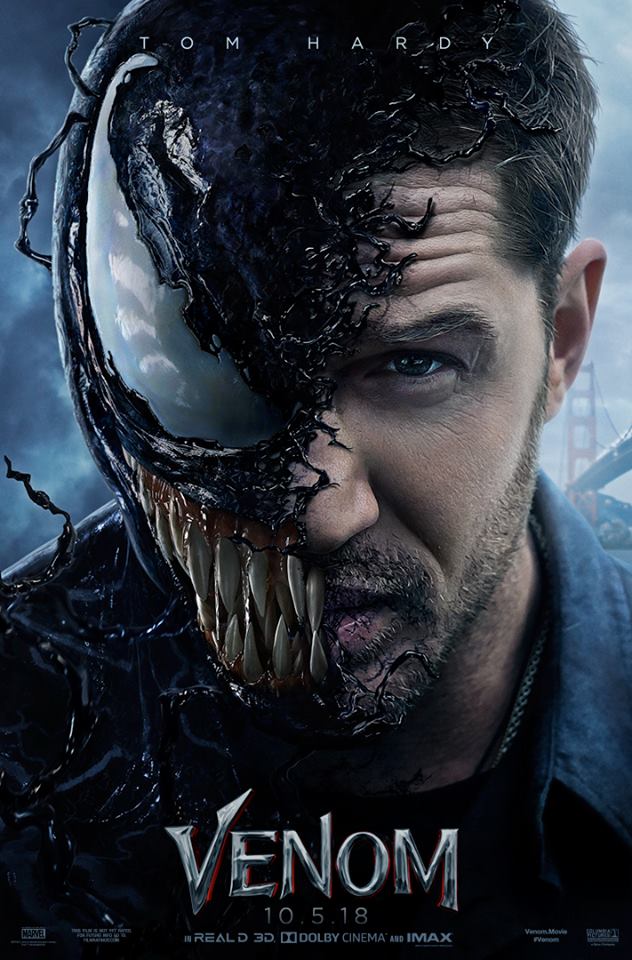 Spider-Man: Into the Spider-Verse: