The new Snake Eyes: G.I. Joe Origins movie absolutely tanks big time at the box office, and Marvel's Black Widow continues to do so as well.
Snake Eyes: G.I. Joe Origins actually comes in at #2 this weekend bringing in only $14 million, according to estimates, trailing behind M. Night Shyamalan's Old with $15.75 million.
For its third weekend, Black Widow dropped another massive 58% and only brought in $10.86 million, less than the third weekend of the first Ant-Man movie.
Deadline is once again spinning things for Hollywood and now blames the "delta" variant of the coronavirus, but the real problem is that these movies aren't any good.
I know where I live, people are outside in droves, going to beaches, boating, having cookouts, birthday parties, beer tents, carnivals, restaurants, etc. -- and no one is getting sick.
Fans aren't going to theaters because they are "afraid," they aren't going because the movies released suck and have no hype as no one is talking about these films and people could care less.
Case in point, Snake Eyes has a 43% Critics Score at Rotten Tomatoes and a lukewarm 73%, and from what I heard from the hardcore GI Joe fans, they hate it. Not good.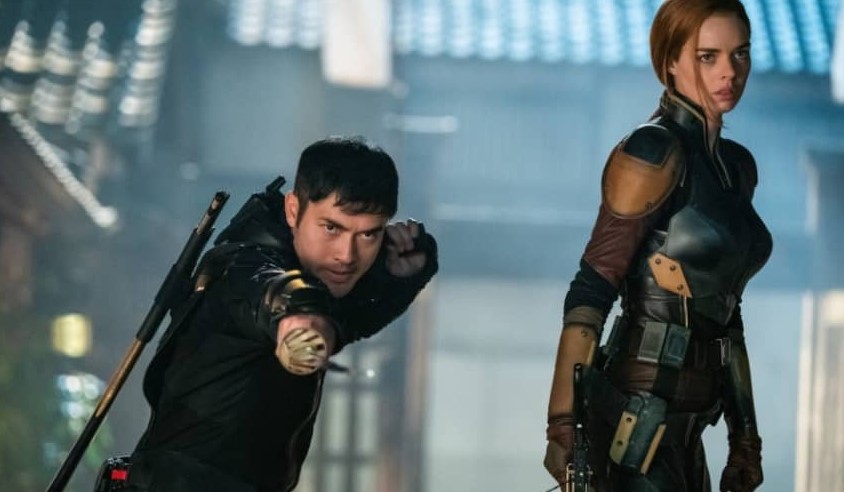 If you build it they will come
Regarding Black Widow, Marvel fans didn't show up at all, as I think the film was really unneeded and also came in too late in terms of the timeline of the MCU. Black Widow is already dead, so what was the point? Was it to bring in a replacement character for Natasha? Well, where was this character for the past ten years? Now, similar to how Captain Marvel retconned the MCU, Black Widow is another retcon (admittedly, I still have yet to see it)? Pass. The woke marketing and replacement of a fan-favorite villain certainly didn't help things as well.
So is streaming to blame? I don't think so.
Only around 2% or less of Disney Plus subscribers purchased Black Widow, so to blame the same-day release on streaming is a complete joke. Netflix also recently lost 500,000 subscribers, so what does that tell you?
What about piracy? I don't think that is much of a factor as well, as piracy has always been around. As the saying goes, "if you build it they will come," well, Hollywood hasn't been building jack for the past few years, and now they are playing the blame game when all they have to do is look in the mirror.