Much like Ms. Marvel, the She-Hulk ratings are also in the gutter where it's actually worse as She-Hulk is the first Marvel show on Disney Plus not to make any of Nielsen's Top 10 lists.
The first episode of She-Hulk, which also featured Mark Ruffalo as the Hulk, debuted on August 18 on Disney Plus.
Nielsen released its ratings for the week of August 15-21 where She-Hulk is not listed and even gets beat out by the kids animated series Bluey on Disney Plus, and nine Netflix shows.
The first episode of Ms. Marvel made Nielsen's Top 10 "Orignal" list but the ratings quickly dropped as Ms. Marvel's episode 2 failed to make the Nielsen Top 10 "Original" list, the first time ever for a Marvel show, and now She-Hulk shares the same company.
Checking Nielsen "Original" ratings for the week of Aug. 15-21 reveals She-Hulk doesn't even make the list, with the last listing revealing 395 million watched minutes for Netflix's Instant Dream Home, so we know She-Hulk has fewer viewed minutes than that.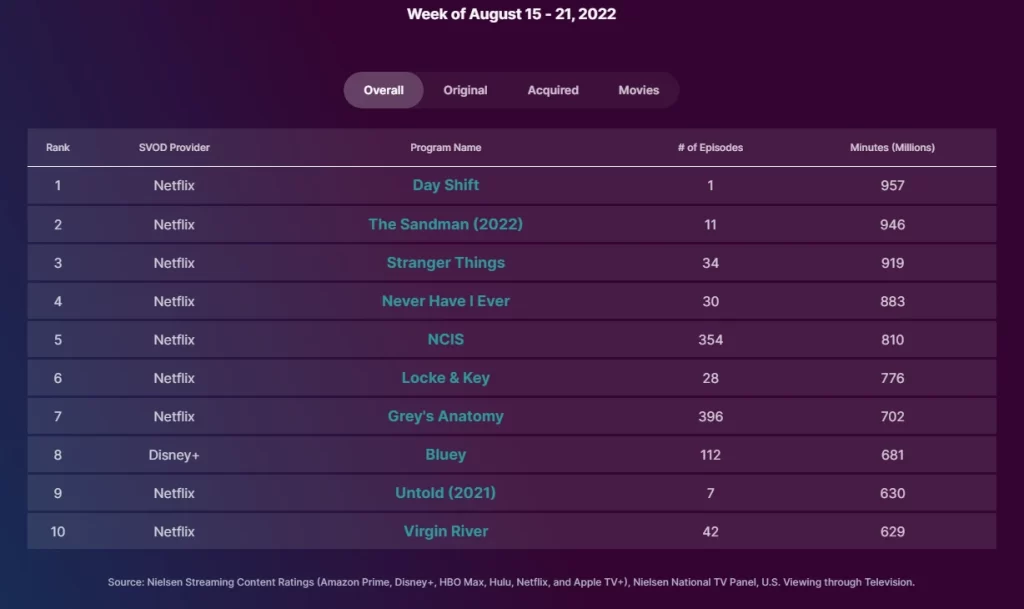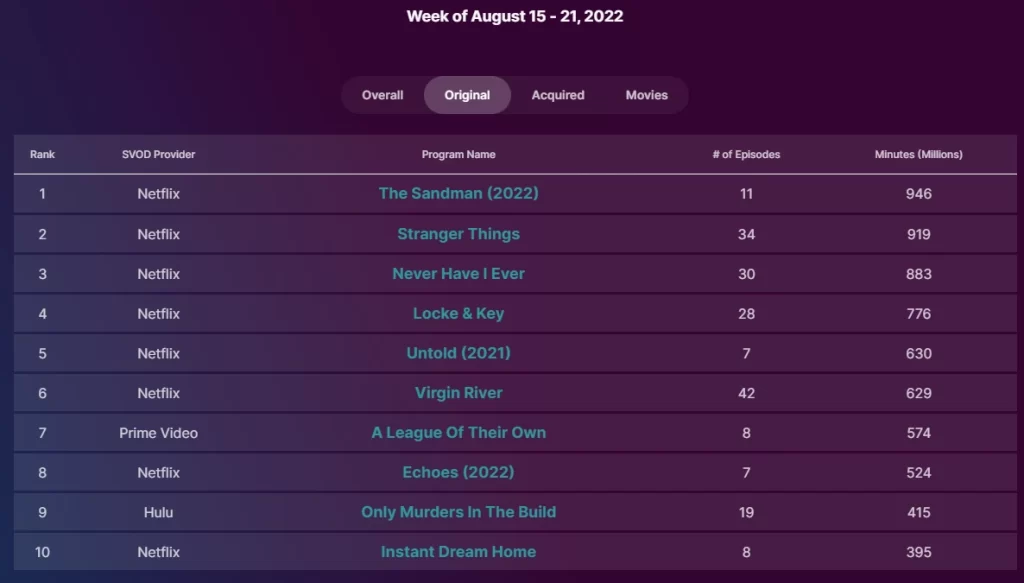 Marvel fans not watching Disney Plus
The first episode of Ms. Marvel was only watched for 249 million minutes.
The first episode of Moon Knight back in March was watched for 418 million minutes.
The first two episodes of Hawkeye in November of 2021 were watched for 852 million minutes.
The first episode of Loki in June 2021 for 731 million minutes.
The Falcon and the Winter Soldier in March of 2021 was watched for 495 million minutes.
Marvel's flagship debut on Disney Plus, WandaVision, was watched for 434 million minutes in January of 2021.
The news of the She-Hulk ratings being so bad fits with what Wall Street analysts and data analytic companies have said in that the Marvel brand is doing nothing for Disney Plus.
We can probably also guess this is why a show like She-Hulk has such poor visual effects and writing as obviously Disney isn't giving the Marvel shows much of a budget, as if Marvel isn't bringing in Disney Plus subscribers, why bother spending money on them?